Today we welcome Michelle Valentine as she celebrates her new book Rock My Bed!  Kim and Christine are HUGE Black Falcon Fans and could not wait to dive into this book!  Check out their 5 STAR review below.
Check out Riff's bio below to get the scoop out this HOT rocker!!!
Join the Rock My Bed Facebook Event here.
Enter using Rafflecopter for some amazing giveaways.  Good luck!
---
5 STARS!!!
Synopsis
Everything always seems to fall into place for twenty-four year-old Aubrey Jenson, except for when it comes to her luck with men. Bad boys always draw her in and crush her heart, and Black Falcon's lead guitarist, Riff, is no exception. After sharing a few wild nights together, she leaves him behind, knowing a guy like Riff isn't the relationship type, merely just a play thing.
When she returns to New York, she tries to get the passion she felt in Riff's arms out of her head by dating Isaac, a successful representative at Center Stage Marketing. Just when she thinks she's forgotten Riff, she's forced to see him again when her best friend, Lanie, ropes her into being a bridesmaid for her upcoming wedding to Black Falcon front man, Noel.
Sparks fly instantly between Aubrey and Riff when they're forced to reunite, and suddenly she finds herself caught between the man that's good for her and the one who completely rocks her in every way.
**New Adult Romance–Book 2 in the Black Falcon series. This book can be read without reading book one.**
Kim and Christine's Review
Conversation Key
Christine – response in purple font
Kim- response in blue font
So Christine & I decided we would tag team this review no………….


not that type of tag team and OH DON'T GO THERE for the other! You see we both LOVED this book ~ It's by far our FAVORITE of the series and you will find you are going to love Riff far more than you every thought ~ Yes when this ARC hit my e-mail I was……………………


I think I can safely speak for Christine that she was just as excited ~
Christine:  I didn't think I could love anyone more than Noel Falcon but I was completely wrong. Michelle Valentine has done it again and created another hot rockstar that you wont easily forget.
Kim:  Rock Star????? Did someone say Rock Star???? Well, we ALL know how I feel about Rock Star Romances ~ Addicted is a mild description. Oh I agree with Christine on this Michelle NAILED it ~ You won't soon forget Riff ~ heck from the first page I was…………………..


I promise you WILL do that and if you don't **gasp** well perhaps you have a great home life 🙂
Christine:  Rock My Bed starts parallel to Rock the Heart where we first see where Riff the Mohawk woman loving guitarist first meets Lanies red headed gorgeous best friend Aubrey. Riff attempts to make a play for her similar to what he normally does for the groupies by giving her the coveted golden ticket but Aubrey isn't falling for it. You see the difference is Aubrey is an intelligent hard working no nonsense woman – very different than what Riff is used to and he is immediately intrigued by her.
Kim:  Aubrey dear Aubrey ~ loves the bad boys ~ attracts Riff and then bam he hands out this to her…………………………………….


I loved the chemistry between Riff & Aubrey in the opening of this book. She knows he is bad ~ OH SO VERY BAD ~ but how could she resist. She will have ladies everywhere giving a big huge………………..

Christine:  There is an immediate undeniable attraction between Riff and Aubrey and what transpires between these two characters is some freakin HOT gratifying panty melting sex. And what starts off as a last hurrah for Aubrey before she settles with Mr. Khaki uptight businessman with money turns into so much more.
Kim:  See I agree with Christine there was definitely this going on……


when Riff & Aubrey connected there was some sure fire……………


which had me thinking "Aubs, dear WHY SETTLE??? why do you think you need the "dependable nice guy" when you have……………………


Christine:  I hated the stereotype of the perfect guy that Aubrey thought would be the ideal man for her. I understood where she was coming from because of getting hurt in the past but was angry at her when it seemed as though she was embarrassed to be seen with Riff.
Kim:  Christine is dead on ~ the stereotyping drove me nuts!!! We get to see a side of Riff that will leave you aching for more. But there is a scene with Riff where Aubrey seems embarrassed and I totally…….


when you get there you will KNOW what I'm talking about!!!!!!!!!!
Christine:  There are secrets that Riff is hiding that prevents him from feeling like he deserves love happiness and a woman to stand by his side. And when we learn more about them and how broken he is inside it makes me want to hold him real close and shower him with unconditional love. Because even though he feels like he doesn't deserve these things we the readers see a different side of him when he is with Aubrey and recognize that he deserves everything and more.
Kim:  I really can't add much more to the brokenness that is Riff. I can show you what I was doing when I read that part……………….


I seriously bawled like a child getting his favorite toy taken away. Riff's secret will leave you wanting to hug him, love him, and show him he is worthy of what the thinks he can't have.
Christine:  So what will become of these two characters? Will they be able to settle their differences? Will Aubrey be able to move past what she feels is the perfect mate and recognize that Riff is that person for her? And conversely will Riff be able to see how good of a person he is and stop running from his soul mate?  You will have to read this to find out.
Kim:  Riff and Aubrey have their shares of ups and downs. There were parts of the book when they were further involved that I was so………..


Then I wanted to SCREAM at Riff and ask him where the hell did you come up with that idea while I looked at Aubrey and I was just…..


it will bring out every emotion you have which makes Rock My Bed the FANFREAKINGTASTIC book it is!!!
Christine:  I do want to mention that I loved reading from both characters pov. I loved being inside Riff's head.  What I loved even more was seeing the progress of the storyline for all characters and to see more of Noel and Lanie.  I do hope that Michelle continues writing about the Black Falcons and am looking forward to the brothers Trip and Tyke 🙂
Kim:  Dual POV are the BOMB ~ I love seeing where things are heading from each characters POV. I was going ………………………….


and then the………………………………………………


and then when everything is just…. well it's …. you have to read it but I was doing this at the end of Rock My Bed……………….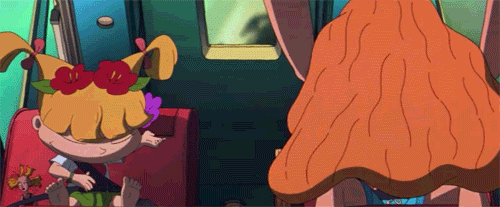 I agree with Christine I can't wait to see where Trip & Tyke take us those game playing hotties ~ games as in video ~ and some little philosophical advise that had me……………………………..


I had no clue they well could be that deep ~ Rock My Bed was just pure awesomeness that left me one very HAPPY girl! Totally 5 star read for me ~ just goes to show yet again how talented that wonderful Ms. Valentine is and it will leave you begging for more.
We were provided an arc copy of this book for an honest review.
Riff's BIO


■Character Name: Riff
■Birth Date: July, 31st
■Place of Birth: Cincinnati, Ohio
■Current Residence: Paintsville, Kentucky
■Height: 6'0"
■Weight: 180
■Hair Color: Brown
■Hair Length: Short, styled into a Mohawk or a general stylish mess
■Eye Color: Green
■Tattoos: Sleeves on both arms, back, and chest
■Educational History: High School graduate
■Work History: Lead guitarist of Black Falcon
■Quirks: Addicted to Oreos
■Key Adult Experiences: Achieving musical fame

Zackary Benjamin Oliver (born July 31st), better known by his stage name Riff, is the lead guitarist, songwriter, and founding member for the American heavy metal band Black Falcon. Riff is best known for his wild antics with groupies and ability to make a guitar scream.

Riff began playing instruments at an early age, but his interest in playing guitar in a hard rock music grew at the age of sixteen. He fronted a band called Dingy while in high school with his friends Trip and Tyke Douglas. Following this, Riff met up with Noel Falcon at local club and changed the bands name to Black Falcon after the addition of the bands new front man.

The band's first record, Hell in a Handbasket, went double platinum selling band, making Black Falcon a forced to be reckoned with. They've put out two additional albums since then, and their latest single Ball Busting Bitch is currently on Billboard's Top 40.
Riff uses a stage name. In an interview, he says that he was given the nickname after several compliments of his guitar skills, and chose to use it in place of his real name because "it sounded bad-ass."

He currently sides in Kentucky near his other band mates.
Riff and Aubrey's Song – I Won't Give Up by Jason Mraz – SIGHHHHH!!!!!

About the Author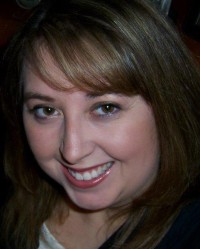 New York Times Best Selling author Michelle A. Valentine is a Central Ohio nurse turned author of erotic romance of forthcoming novels ROCK THE HEART (2012) and ROCK MY BED (2013). Her love of hard-rock music, tattoos and sexy musicians inspired her BLACK FALCON series.
---
GIVEAWAY for 10 e-copies of Rock My Bed
a Rafflecopter giveaway
GIVEAWAY for 3 signed paperback copies of Rock the Heart: a Rafflecopter giveaway
GIVEAWAY for 1 signed paperback copy of Demon At My Door:
a Rafflecopter giveaway