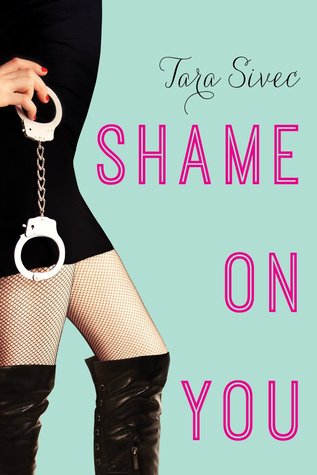 Today we welcome Tara Sivec to our blog as she celebrates her new book SHAME ON YOU which released on February 25th. Make sure to enter for a chance to win some fun giveaways below – good luck!!!
---

War veteran Kennedy O'Brien is in the business of sticking it to the man—or at least any man who tries to cross a woman. After she returned home from Afghanistan and caught her husband in bed with the nanny, Kennedy lost her faith in men and started Fool Me Once Investigations with her two best friends. After all, there's no better bounty hunter than a woman scorned.
When Kennedy takes a case to slap cuffs on a bail jumper turned dog-napper, she figures it'll be an easy paycheck. But trouble has a way of finding Kennedy. Enter the last man on the planet she'd willingly choose as a partner: her cheating ex-husband's best friend, Griffin Crawford.
As gorgeous as he is unwelcome, Griffin has always had a thing for Kennedy, and after keeping quiet about her ex's cheating, he'll do anything to earn back her trust. Whether or not she wants to admit it, Kennedy will need help as the case of the Chihuahua thief spirals out of control. Griffin may be just her man—in more ways than one.
War veteran Kennedy O'Brien and her scorned best friends have founded Fool Me Once Investigations – a company founded to find the scum of the earth…mostly lying, cheating and everything in between bad men.  Kennedy's no trust in men attitude stems from finding her husband cheating on her with the nanny.
Kennedy's dad has hired her ex-best guy friend Griffin Crawford as a bounty hunter to aid her in her next case.  Kennedy's hurt with Griffin comes from the realization that he knew that her husband was cheating and never shared that bit of information with her.
I have to admit that though I should loathe Griffin for lying to her about her cheating husband, I can't help but love his protective side, his nurturing side to her children and the obvious affection he feels for Kennedy.
What ensues in this book is Tara Sivec's trademark HILARIOUS humor that had me smiling and laughing from page 1.  Yes it is a quick read but filled with everything we are looking for in a good book – action, humor, an attraction that can't be denied and love found.
This was a great beginning to a series that I know that I will LOVE and I won't deny that I want more!  I enjoyed each character including all secondary characters that brought so much to the story and I look forward to more from Tara with the Fool Me Once clan.
P.S.  I was DYING of laughter…busting the back door *snickers* and no I will not share what this means because you will have to read this book to find out why I had tears streaming down my face.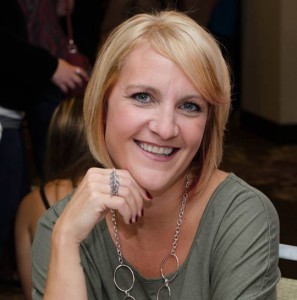 Tara Sivec is a USA Today best-selling author, wife, mother, chauffeur, maid, short-order cook, baby-sitter, and sarcasm expert. She lives in Ohio with her husband and two children and looks forward to the day when they all three of them become adults and move out.
After working in the brokerage business for fourteen years, Tara decided to pick up a pen and write instead of shoving it in her eye out of boredom. She is the author of the Playing with Fire series and the Chocolate Lovers series. Her novel Seduction and Snacks won first place in the Indie Romance Convention Reader's Choice Awards 2013 for Best Indie First Book.
In her spare time, Tara loves to dream about all of the baking she'll do and naps she'll take when she ever gets spare time.
Tara also writes under the pen name T.E. Sivec.
---