Today we welcome Beverly Preston to our blog as she celebrates her new book Shayla's Story which released on June 26th.
Enter for a chance to win some amazing giveaways using Rafflecopter below!
---
4 STARS!!!
Synopsis
People come into your life for a Reason, a Season or a Lifetime ~
A Reason…
Questioning her relationship with a man who worships politics more than her, Shayla Clemmins escapes reality for the seductive sunsets of Greece. There she finds exactly what she didn't know was missing from her life, but fears she'll lose him to her past.
A Season…
John Mathews works hard and plays even harder. When he finds a new passion in the sensual warmth of Greece, he discovers that one lust-filled weekend of romance is just not enough.
A Lifetime…
With Shayla's past catching up to her and an anonymous threat to her future, can she and John make a lifetime together?
Denise's Review
Ms. Preston again impressed me with her ability to vividly describe the settings in her books; whether it is water in Greece or the slopes in Colorado she transports the reader to these locations with her masterful use of words.
Book 2 in this family saga tells the story of Shayla Clemins, Tom niece and John Matthew, Tess's son. Book 1 is No More Wasted Time and I highly suggest you read it first.
Shayla had a tough life growing up, her Uncle Tom took her in and she now works for him. As the book opens Shayla is with a man she thinks is everything she could ever want, stable, kind and well off.
That is until John Mathews walks into her life. I adored watching Shayla and John connect; not only does Shay experience emotions she has never felt before but she also sees a family connection she has never experienced. Shay watching John interact with his sisters warmed my heart, she sees what family really means and truly sees the man John is inside.
John is honest, protective, hot as all heck and wise beyond his years. This young man buried his Dad and stepped up to care for him Mom and sisters. I should also add Shayla finding out John's real age made for a few very funny exchanges.
John and Shay's connection is something the reader will feel, it is hot, passionate and all encompassing.
Toward the end Ms. Preston had me gripping my kindle hoping things worked out…wishing that John and Shay will find there way back to each other, and no this statement is not what you think, it is not some formula we break up scenario that almost costs this couple everything… and Yes you are going to have to read it to find out what I am talking about.
I will say I loved the ending to this book… I had a smile from ear to ear; it left my heart happy and excited to read more about the Matthew/Clemins family. Ms. Preston has created a wonderful cast of characters that I look forward to continuing to read about as this family saga develops.
About the Author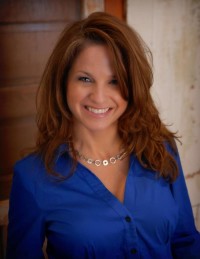 #1 Bestselling Author, Beverly Preston has been a stay at home mom for 21 years, although she prefers the title Domestic Engineer. Along the way, Beverly worked side by side with her husband Don, the love of her life, designing, building and selling custom homes. As her children begin to venture out on their own, she's left to shed a tear—for a minute—wonder what's next in life, and embrace the feeling of empowerment that surely must've been wrapped in a present she received on her fortieth birthday.
If Beverly isn't at home riding her spin bike, you'll find her spinning richly emotional and sinfully sexy romance stories.
---
GIVEAWAY
Leave a message after this post (including your email) for a chance to win an ebook copy of this book. Winner to be announced tonight.
---
BLOG TOUR GIVEAWAY
a Rafflecopter giveaway