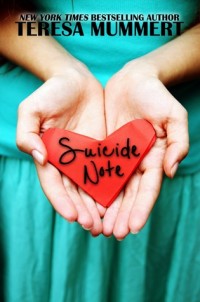 Today we welcome Teresa Mummert as she celebrates her new book Suicide Note. You can read Denise's 4 STAR review here.
Enter for some great prizes using Rafflecopter below!  Good luck!
---
5 STARS!!!
Synopsis
New York Times and USA Today Bestselling Novel. Sometimes in life it feels like everything that can go wrong does, but everything happens for a reason. A relationship crumbles so someone else can mend the pieces of your broken heart. A change of plans can lead you to something you didn't even know you were missing. You help others and discover that it was you who needed to be helped all along.
Jenn's life is nothing as she had imagined it would be. She is twenty-something with a failing career and her love life has officially ended with an ultimate act of betrayal. She is ready to throw away her dreams when a chance run-in with a soldier, dealing with his own misfortunes, alters her course and changes her perspective on life.
Kim's Review
I was provided an ARC of Suicide Note in exchange for an honest review. I seriously had no clue what I was getting ready to read and how much I was going to be doing this…………………………..

My LORD ~ Jenn that poor girl she's been through it and when you find out what she went through you will be doing this too……………

I couldn't fathom that happening to me that to me is the ULTIMATE betrayal. Well a mix up a work leads to the best darn thing to ever happen in Jenn's life and at first I was………………………

then I was Oh no no no…………………………but wait just a darn minute who is this Shane? Shane is stationed in Iraq and been dealing with his own "demons" you see he too had the ultimate betrayal occur. When a simple mix-up brings them together well you will find yourself doing this…………………………………………..


I loved the dynamics between the two of them in the beginning. I just was crossing fingers, hoping, wish and wanting them to…………..

Shane is perfect for Jenn and I loved how he was there for her especially when she was around her family and oh there was one part with her family that had me…………………………………


but Shane is home on leave he has to return to Iraq and watching that tearful, painful goodbye displayed in such an honest fashion had me..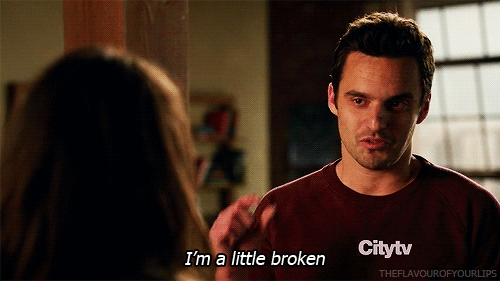 by this time Jenn and Shane have something to look forward to together. Then the unthinkable happens, well sadly not the unthinkable in this day and age which will have you right back to where I was…


I kept thinking "Oh No" please don't shut each other out ~ lean on each other you need each other. There was a part of the book where Jenn


and I was wanting to smack her and tell her go what a conflicting place to be in. I think I was confused even though I knew what was going through Shane's head too! Yes this one is told in both POV! But trust me by the end I was back to my typical crazy self totally…


Suicide Note was an EXCELLENT read and goes to show that just cause you think a book is about "something" in theory it's totally not but don't get me wrong Jenn was saved but so was Shane and in a totally different way than you are thinking. I adored this book and the look into the military life and what spouses/loved ones go through when a loved one is deployed. It's a side I never saw growing up a Military Brat but in a different ERA where one war was slowly ending.
I highly recommend this book to EVERYONE and I encourage you to read this~ You won't be disappointed it was a great read with a honest touch to it that it's like reading something that really happened to someone and heck that could be! Total 5 star read for me!
About the Author
I was a Russian spy at the ripe age of thirteen, given my uncanny ability to tell if someone was lying ( I also read fortunes on the weekends). By sixteen I had become too much of a handful for the Lethal Intelligence Ensemble (L.I.E.). I was quickly exiled to the south of France where I worked with wayward elephants in the Circus of Roaming Animals and People (C.R.A.P.). I was able to make ends meet by selling my organs on the black market for pocket change and beer money. At the age of twenty three I decided to expand my horizons and become a blackjack dealer in Ireland. I loved the family atmosphere at Barney's Underground Liquor Lounge (B.U.L.L.). People couldn't resist the allure of Liquor up front and poker in the rear. Eventually I became tired of the rear and headed off to the United States to try my hand at tall tales. That is what brings us here today. If you have a moment I'd like to tell you a story.
(This bio is not to be taken seriously under any circumstance.)
Teresa Mummert is an army wife and mother whose passion in life is writing. She is the author of the New York Times and USA Today bestselling novels White Trash Beautiful and Suicide Note. Born in Pennsylvania, she lived a small town life before following her husband's military career to Louisiana and Georgia.
---
Blog Tour GIVEAWAY
a Rafflecopter giveaway

---
GRANDPRIZE GIVEAWAY