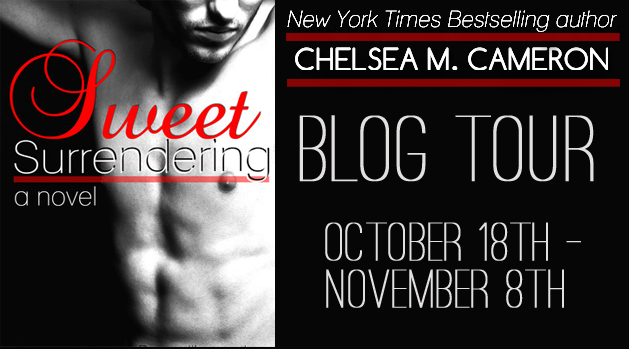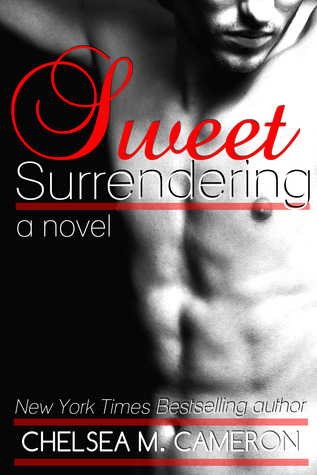 Today we welcome Chelsea M. Cameron to our blog as she celebrates her new book Sweet Surrendering which released on October 15th.
Enter for a chance to win some amazing giveaways using Rafflecopter below! Good luck!
Sweet Surrendering is currently on SALE for a LIMITED TIME for $.99 – get your copy today!
---
3.5 STARS!!!
Synopsis
Adult Contemporary Romance
She's his boss. He doesn't care. This office isn't big enough for the two of them…
When Rory Clarke ends up hiring the guy she spent one steamy night with to be her administrative assistant, she's determined to keep things professional.
Lucas Blaine has other plans for her. He wants Rory, and it's hard to resist his stunning blue eyes, chin dimple and the way he fills out a suit. Everywhere she looks, there he is, giving her a panty-melting smile and pulling her away for the most amazing (and satisfying) sex she's ever had in her life.
What starts off as one sexual encounter turns into multiple trysts in and out of the office and the lines she'd tried to draw so carefully are blurring. But the closer they get, the more Rory realizes that there are things about Lucas she doesn't know, things he's hiding from her. She'll have to decide if she can surrender to her feelings or get out while she still can.
Excerpt
"I'm, I'm going to get another drink," I said, getting up and hurrying to the bar without asking if anyone else wanted anything. I just needed to get away for a minute. Try to clear my head.
"What did you think?" a voice said behind me as a warm hand lightly touched my back to tell me that he was here.
I froze and didn't answer, instead concentrating on trying to get one of the bartenders' attention.
"You seemed to, ah, like it," he said, removing his hand, but he was still close. The fact that the bar was so packed could have been responsible, but I didn't think it was.
The bartender was completely ignoring me, and I had to get away from Lucas Blaine if it was the last thing I did, so I whirled around so fast, I nearly knocked him completely off balance and announced, "I have to pee."
There were worse things I could have said, I suppose, but the way he smiled in response to my declaration morphed his irresistible face into something that was somehow even more irresistible.
Abort, Abort! I needed to bail, so I shoved him aside and headed for the ladies' room. I swore I heard him chuckling behind me.
Christine's Review
I have liked Chelsea Cameron since I read her book My Favorite Mistake and I couldn't wait to read Sweet Surrendering.  This was a quick read for me with an interesting premise that I have never read before and was totally unexpected.
Aurora Clarke aka Rory works for her father – she is strong, independent and it's nice to see a woman in a position of power for a change.  And yes, she had to work her butt off to show she deserved this position working at her father's company.  Rory is in need of an Administrative Assistant and Lucas Blaine comes unexpectedly to her office (without a scheduled interview mind you) and her life will change forever.  Their first encounter was HOT at hello and I knew I was in for a fun ride.
I enjoyed Rory's character because of her strength and wit.  I LOVED Lucas/Lucah's character even more!  He was dominating yet sweet.  The reader can see how they genuinely like each other and their playful encounters combined with the illicit office affair, was hot and thrilling and put a smile on my face.
So there is some mystery and secrets that threw a different element into the story which I enjoyed.  And no, I won't tell you what it as you will have to read it for yourself.
So while I LOVED My Favorite Mistake, Sweet Surrendering fell a little short for me.  I did enjoy some of the funny witty elements but it almost bordered on immaturity at times.  Though I liked the characters, I really wanted more development, more depth to their relationship – more connection.  At times, I wanted to stop reading because it needed more drama but I am glad that I didn't because as the characters started opening up more to each other and secrets were revealed, I enjoyed the ending more.  I like Chelsea Cameron and will definitely read more from her but this one wasn't my favorite.  The story definitely had a lot of potential so I look forward to see what she has in store for us next in the series.
About the Author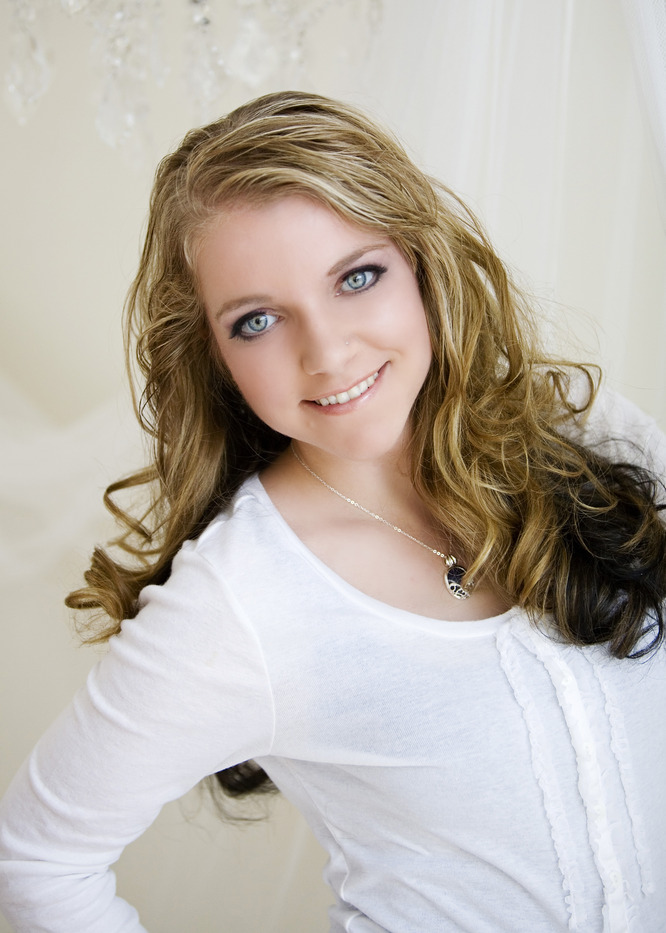 Chelsea M. Cameron is a YA/NA New York Times/USA Today Best Selling author from Maine. Lover of things random and ridiculous, Jane Austen/Charlotte and Emily Bronte Fangirl, red velvet cake enthusiast, obsessive tea drinker, vegetarian, former cheerleader and world's worst video gamer. When not writing, she enjoys watching infomercials, singing in the car and tweeting (this one time, she was tweeted by Neil Gaiman). She has a degree in journalism from the University of Maine, Orono that she promptly abandoned to write about the people in her own head. More often than not, these people turn out to be just as weird as she is.
Her New Adult Contemporary Romance titles include My Favorite Mistake, which has been bought by Harlequin along with a sequel, Deeper We Fall and Faster We Burn (April 20, 2013)
Her Young Adult books include Nocturnal, Nightmare and Neither, the first three books in The Noctalis Chronicles. The fourth and final book, Neverend will be out in 2013. Whisper, the first in The Whisper Trilogy is also available, with the second book in the series, Silence and the final book, LIsten coming out in 2014.