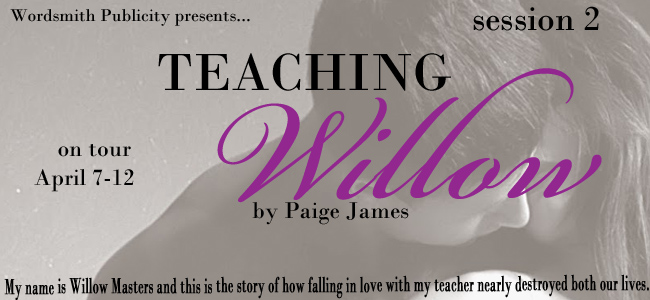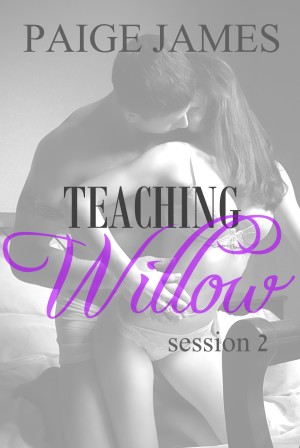 Today we welcome Paige James to our blog as she celebrates her new serial TEACHING WILLOW: SESSION TWO which released on April 8th. Make sure to enter for a chance to win a giveaway using Rafflecopter below! Good luck!
---

Infatuated. That's how it began.
Desperate. That's when it escalated.
Addicted. That's what I've become.
Just when I think that I've discovered the one thing I wouldn't do for Ebon, the one extreme to which I would not go, I find myself exceeding it. Looking back with regret, looking forward with dread, and living the now like it's all I've got.
Because it is.
It's pure bliss. It's unimaginable hell. It's all I know, all I want to know. A runaway train that I can't stop, one that I don't really want to.
But disaster is coming. It will turn sweet into bitter, deception into devastation. Perfection into wreckage.
Ruin. That's what's coming.
Ruin.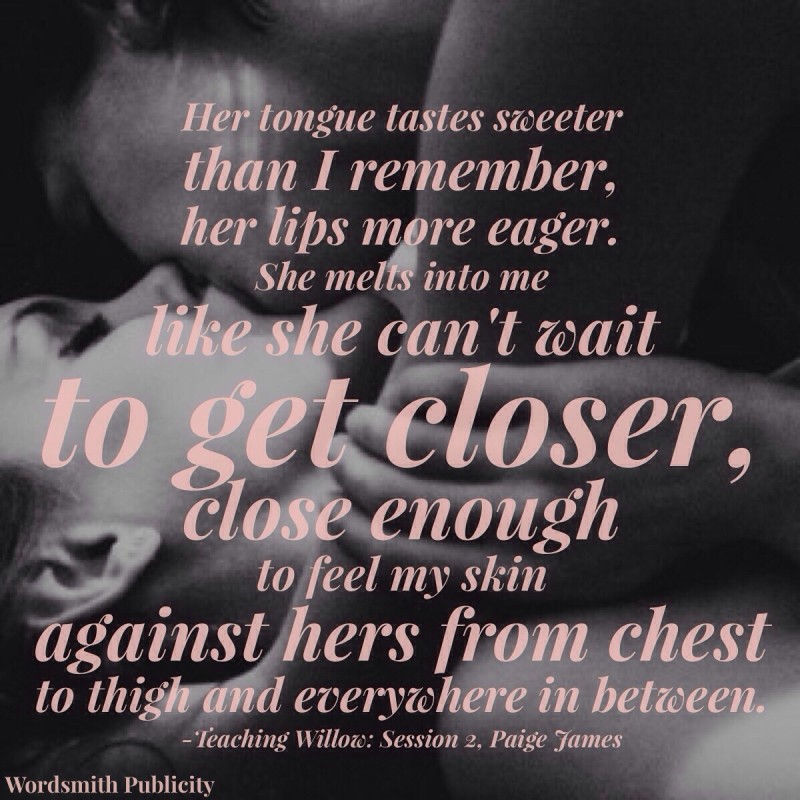 Holy Hot!
So the serial continues and we are thrown back into the deception that is now Willow and Ebon's relationship.
Things are definitely heating up between these two, becoming more intense with lies building upon the lies.
The reader sees that there are histories behind these characters and I am more than curious to find out what they are in the upcoming sessions.
We also see more of Willow as Sage in this installment and I can't help but question how Ebon doesn't see this drastic change when he is with her…to me, their personalities are so different that I am surprised that he doesn't question this more.
As the end of this session comes about, we are left with an OMG moment and I am almost afraid of what the next session will bring us and if the truths between the sisters will come out and what the consequences will be.
The writing is definitely captivating and leaves you wanting more…I know serials are "in" now but I almost wish that this was one novel because the suspense is killing me!
I look forward to session 3 coming soon!! If you haven't picked up this serial yet, you are definitely missing out!

My name is Paige James. I'm a fairly shy bookworm and lover of all things romantic and steamy. I'm a wife, a daughter, a sister, a friend, a drinker of wine, an animal advocate (even the ones that look like rodents) and a spinner of tales. Thank you for taking a chance on my work. You're making this working girl's dream come true.

Series Reading Order
Book 1 – Teaching Willow: Session 1

Book 2 – Teaching Willow: Session 2