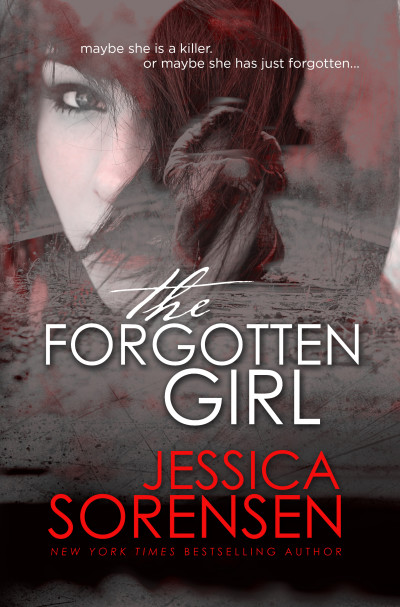 Today we welcome Jessica Sorensen to our blog as she celebrates her new standalone dark thriller THE FORGOTTEN GIRL! Enjoy a look into one of the chapters from the book below and make sure to enter the giveaway. Good luck!
---

Twenty-one year-old Maddie Asherford is haunted by a past she can't remember. When she was fifteen years old, there was a tragic accident and she was left with amnesia.
In the aftermath, Maddie's left struggling with who she is—the forgotten girl she was six years ago or the Maddie she is now. Sometimes it even feels like she might be two different people completely—the good Maddie and the bad one.
Good Maddie goes to therapy, spends time with her family, and works on healing herself. Bad Maddie rebels and has dark thoughts of hurting people and sometimes even killing them.
Maddie manages to keep her twisted thoughts hidden for the most part. That is until she starts having blackouts. Each time she wakes up from one, she's near a murder scene with no recollection of what happened the night before and this helpless feeling like she's losing control of her life. Maddie doesn't want to believe she's a killer, but she begins to question who she really was in her past. If she was bad Maddie all along and that maybe she was a killer.
I truly enjoy everything that Jessica writes and The Forgotten Girl was no different.  What I truly enjoyed about my experience with this book was that it was so completely different than anything she has ever written before.  Jessica writes romance well but to take a chance and step out of her comfort zone to write a dark thriller shows us what a range of talent she has as an author and writer and I was truly impressed.
Everything you need to know is truthfully in the synopsis for this book.  I won't reveal anything of the story as I firmly believe you need to experience it for yourself.  I will say that the prologue will grab your attention at the start and sets the stage for an exciting journey that you will embark on.  I was completely in Maddie's mind while reading this book, questioning everything including who she was and what was real and what was just made up in her mind.  A lot of secrets are hidden deep inside of Maddie's mind and as the story unfolds we learn the truths as to why there is so much darkness in her.
I will say that as the story progressed I had a lot of WTF moments because I was shocked and amazed at how Jessica wrote The Forgotten Girl – in a word BRILLIANT!  I was totally captivated with this story from beginning to end and Jessica left us with an ending that was really left to the reader's imagination and interpretation.  Even days later, I am still wondering and thinking about it, still scared about the dark and twisted ending that left me totally freaked out!
This is completely different than what anything Jessica has ever written before and I applaud her for taking a chance…if you like dark thrillers and books that make you think – take a chance on The Forgotten Girl – you won't regret it!

Enjoy a peek at one of the chapters from the book! Enjoy!!!
Lily

I'm not sure where I am.  Lost in Maddie's mind?  Perhaps, but I'm not sure.  All I'm certain of is that I can't see anything.  I'm drowning in the yelling.  The anguish.  The darkness I'm accustomed to.  So I think.  A lot.  Make up stories that feel more real than anything else in the world.

There once was a little girl who lived in a fictional world but the little girl didn't know it.  What was hidden under the blindness, the incredibility was ugly, raw torment.  What she couldn't see, couldn't hurt her.  What she couldn't feel, couldn't sting her.  What she couldn't remember, she could make up.  She could be anything she wanted to be, not what she was taught to be.

But over time the girl forgot, what was real and what was made up.

She became lost.

Hiding in the darkness of her own fears.

Letting the real girl be forgotten.  The one that changed her.  The one that trapped her. The one that created her.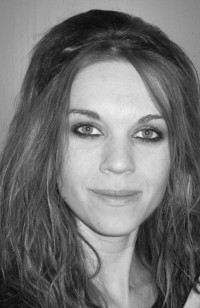 The New York Times and USA Today bestselling author, Jessica Sorensen, lives in the snowy mountains of Wyoming. When she's not writing, she spends her time reading and hanging out with her family.
---