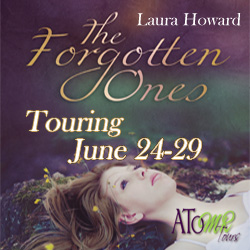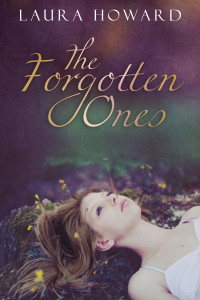 Today we welcome Laura Howard to our blog as she celebrates her debut book The Forgotten Ones which released on May 15th.
Enter for a chance to win some amazing giveaways using Rafflecopter below.
---
3.5 STARS!!!
Synopsis
Allison O'Malley just graduated from college. Her life's plan is to get a job and take care of her schizophrenic mother. She doesn't have room for friends or even Ethan, who clearly wants more.
When Allison's long-lost father shows up, he claims he can bring her mother back from the dark place her mind has sent her. He reveals legends of a race of people long forgotten, the Tuatha de Danaan, along with the truth about why he abandoned her mother.
Christine's Review
I haven't read any fantasy in a while so was very much looking forward to reading this debut novel by Laura Howard.
This book was very well written though at times I was confused with all of the characters that were introduced all at one time. The names were hard to pronounce but I appreciated that the author provided readers with a key in the back of the book that showed us the pronunciation of the names. This was a very quick read and I am interested to see where the author goes with this trilogy.
Alison (Al) is a 21 year old girl. She lives with her grandparents and her mother who suffers from schizophrenia. The history of her mother and father is explained to us that her mom met her dad in Ireland during her last semester in college. It was a brief romance and her mother came home alone, broken and changed forever.
Alison lives next door to her cousin Nicole. Nicole is a reminder to her to live life, enjoy it while you are young but it's hard for Nicole as she feels the burden of having to take care of her mom. When handsome, cocky and hard to resist Ethan (who Al has had a crush on forever) actively pursues her, she tries her best to resist his charms and remain friends.
After 22 years, her father Liam returns to see her mom and that's when all of the crazy begins! The black birds were an instant sign for me of something ominous that was going to happen. Liam returns with his fairy companions because her mom is in danger.
At this point a lot of the story here was confusing for me. I felt that a lot of the back story was missing and I just felt that I needed more explanations. I also felt that for a NA story that the romance aspect of Ethan and Al was missing. I would have liked more from them. Yes I felt sadness in my heart for how things were so disconnected between them when all I wanted was for them to work. I felt even more sadness at the end of the book when it seemed that Ethan was moving on from her. I would have liked for her to reveal her true feelings for him because I did feel emptiness in my heart for them for what could have been. I would have also liked to see more of the magic/fantasy aspect that I was expecting to see in this book.
So to sum up, I did enjoy the writing style though it was confusing at times. I am definitely interested to see what happens next and look forward to watching this author work on her craft as it is developed.
About the Author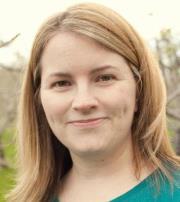 Laura Howard lives in New Hampshire with her husband and four children. Her obsession with books began at the age of 6 when she got her first library card. Nancy Drew, Sweet Valley High and other girly novels were routinely devoured in single sittings. Books took a backseat to diapers when she had her first child. It wasn't until the release of a little novel called Twilight, 8 years later, that she rediscovered her love of fiction. Soon after, her own characters began to make themselves known. The Forgotten Ones is her first published novel.
---
GIVEAWAY
a Rafflecopter giveaway