Today we welcome Christine Brae to our blog. We did a review for both books in The Light in the Wound Series below. Enjoy some teasers, a playlist that goes along with the books and make sure to enter for a chance to win an amazing giveaway. This was an emotionally beautiful series – a full circle journey for characters that I have come to love. This is a must read!
---
Book 1 – The Light in the Wound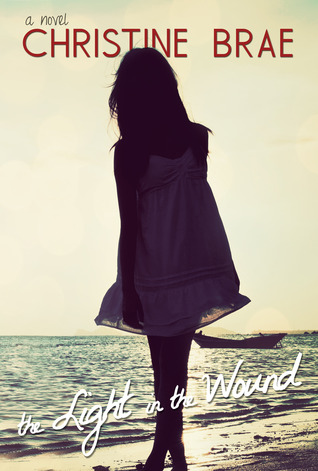 Affected by her parents' highly publicized divorce, Isabel grows up isolated and alone, with a resolve to never fall in love and repeat their mistakes.
When Jesse Cain enters her life, she falls hopelessly in love with him, and every sadness she's ever felt is washed away by his intensity and passion. But people change as they grow up. Things can never stay the same forever.
Jesse and Isabel fight to stay together, determined to hold on to what they once had. Isabel wonders if a second love can ever be enough to make her forget her first.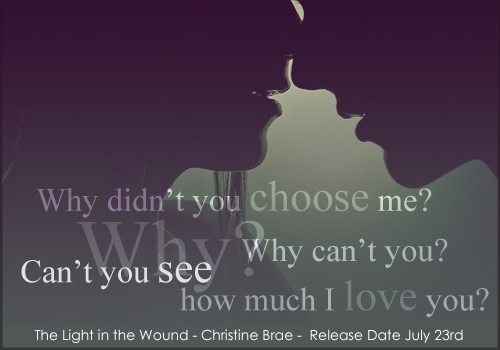 ---

The perfect life.
The perfect marriage.
The jilted lover.
Their worlds collide.
Fate intervenes twelve years later and their paths intersect once again. All three will question whether the heart is truly capable of dividing and being divided; each will decide whether it matters who you loved first or who you love last.
Together they will learn that in the end, there can always only be one.



Christine's 4.5 STAR Review!!!
So admittedly Ms. Brae had asked me a while back to read her series and I couldn't find the time between all the tours that I was scheduled on.  Quite honestly, I am glad I had to wait.  This came at the MOST PERFECT time….You see I have been suffering book hang over as of late and have had troubles getting through books.  But THIS series, THIS helped cure my hang over and all is right in the world again <3
As I am reviewing two books in a series, I won't make this review too lengthy so that you will read it in its entirety.  I will also not reveal too much as I truly feel that this is one of those stories that you have to pick up and read for yourself.  But I will say that this book is inspired by real events that have happened in the author's life.  The emotions, the writing and the feeling that went into these books so real, so pure.  I LOVE when authors write about things that they know really well or have experienced firsthand and this journey to me was so personal, so heart wrenching, painful and joyful at times that this is something to truly treasure.
Book 1 in this series – The Light in the Wound captured my heart from the prologue – it begs you to question the paths that you choose in life and if you will end up choosing correctly and being content and satisfied with said choices.  I felt my heart crumbling from the start as this book was a reminder to me to live life for today and to its fullest.  This is a beautiful story of a child's unconditional love for a parent who consistently has let her down.  This is a story of a first love that is so passionate and heartfelt that you will never forget.  This is also the story of finding a second love, a true love – the person who treasures you the most, a love of a lifetime.
Many times throughout this book I found myself crying as I experienced everything that Isabel felt.  We watch her as she grows from a young girl to adulthood watching her make mistakes, make choices and grow from her decisions.  As with many of us when we are first in love, we lose ourselves and forget who we are when we find that consuming love.  We make decisions with our heart not fully with our mind and you will feel those frustrations watching Isa make some of her choices.  But this is young love, this is real and true for all of us who have been through this.  I firmly believe that we have to experience these mistakes because it makes us better people, it makes us who we are today.
So yes, prepare yourself for a bit of a love triangle and some hard choices…this book was very angsty but I adored every minute!  And yes I am definitely #teamalex!
Going into book 2, His Wounded Light, I have to admit that I was nervous because sometimes we find that that love that we once had may still be within us living in our heart and soul.  Isa made her choice in book 1 and I was SO SO afraid that she would ultimately find out that it was the wrong one.
Alex and Jesse are both great men…I see that more now after reading book 2.  I enjoyed spending more time with each character and really learning what was going on in their heads.  What this book made me come to realize is that sometimes you build something up so great in your mind but really looking at it and opening your eyes you recognize the truth and what is really real and what is true love vs. something that you are used to having in your life.  I experienced this as a young girl and this story brought those feelings back to me in a big way.  These characters will experience a lot through this book – anger, heartache, depression and more.  But it was all beautiful and I can't help but saying it again – it was all SO REAL.
Isa will go through a lot of self discovery in this book but for all the darkness, there is light. Isa needed to go through these things to really know herself and understand her choices and who her heart really belonged to.
This was a beautiful full circle journey of love lost, finding forgiveness and strength, the bonds of family and love found again.  Ms. Brae poured her heart and soul into this series and I could feel it emitting from my kindle.  It was so well done and really touched my heart and soul.  This is not your typical romance – every detail so unique and so heartfelt and thinking on it days later I want to cry all over again.
I applaud Ms. Brae for these well written masterpieces and encourage all of you to take a look at these books – yes there are so many new books being published daily but when you find a gem among the many like this series is, you don't want to miss out on something so special.  This is a series that will stay with me for a long time to come and I look forward to more from Christine in the future.  Job well done!  <3 <3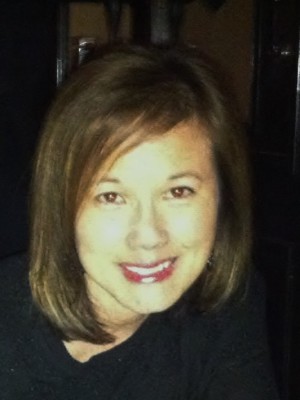 Christine Brae is a full time career woman who thought she could write a book about her life and then run away as far as possible from it. She never imagined that her words would touch the hearts of so many women with the same story to tell. This is her second and final book in the Light in the Wound series. Her third book is scheduled to come out in late 2014.
When not listening to the voices in her head or spending late nights at the office, Christine can be seen shopping for shoes and purses, running a half marathon or spending time with her husband and three children in Chicago.
---
Series Reading Order
Book 1 – The Light in the Wound

Book 2 – His Wounded Light