Today we welcome to our blog Terri Anne Browning as she celebrates her new book The Rocker That Savors Me which released on April 28th.
Enter for a chance to win an ebook of this great book below
---
5 STARS!!!
Synopsis
Layla…
…has had a hard life. On her own at a young age, always having to do what needed to be done just to survive. Now she has two other people depending on her and she needs a job fast before they get evicted. A job interview introduces her to Jesse Thornton, the delicious drummer for Demon's Wings. He reminds her of all the mistakes of her past, but is also her hope for the future.
Jesse…
…has never let anyone in. The only real family he has ever had are his band brothers and Emmie—the only women he has ever loved. But then Layla comes into his life and he would do just about anything to get one taste. Can he move past his own insecurities and allow this woman into his heart?
Kim's Review
I was first introduced to the boys of Demon's Wings in The Rocker That Holds Me the first book in The Rocker series so once I found out that The Rocker That Savors Me was out on Amazon ~ I purchased it lickity split!
If you read the first book in The Rocker series then you already familiar with Emmie & Nick's story as well as brief glimpse of the rest of the "boys" in the band ~ Drake, Shane & Jesse! Pregnant Emmie is in need of a housekeeper and Layla just happens to get the job ~ Layla also just happens to be raising her two young sisters and this gig is above & beyond anything she ever imagined ~ well add Jesse to the mix and ladies it's WAY more than Layla ever imagined.
Jesse is the sexy drummer, loves the ladies and is sexy as sin ~ When he lays eyes on Layla he wants one thing ~ he wants Layla! The attraction between these two was off the charts! It was smoldering and oh so mutual!
We watch as the two of them dance around each other and as Layla tries to ignore the obvious. We watch as Jesse goes out of his way to prove himself to Layla and includes her sisters and we also are introduced to Layla's father ~ Boy that was a shocker in of itself!
This book had me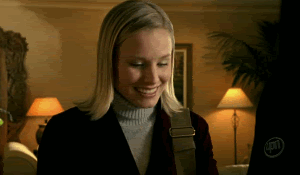 oh and yes ~ Jesse I would totally


the sex is combustive and HOT and will have you


and when Layla's father enters the picture I was


and there was a few


that were shed but the ENDING oh the ENDING had me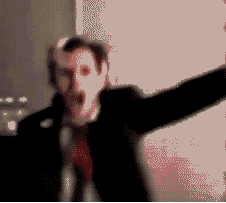 I can't wait for the next book in this series!!! As a lover of all things rock star romance this is one series I highly recommend ~ 5 star great read for me that had the emotional component as well as that bad boy rocker finding exactly what he needed!
You can find the author at
---
GIVEAWAY
Leave a comment after this post (including your email address please) for a chance to win an ebook of this fantastic book! Winner to be picked tonight. Good luck!