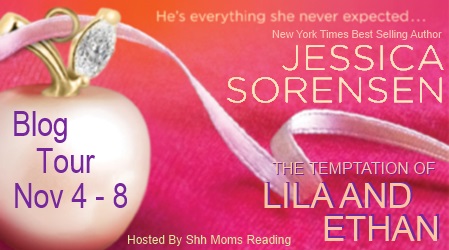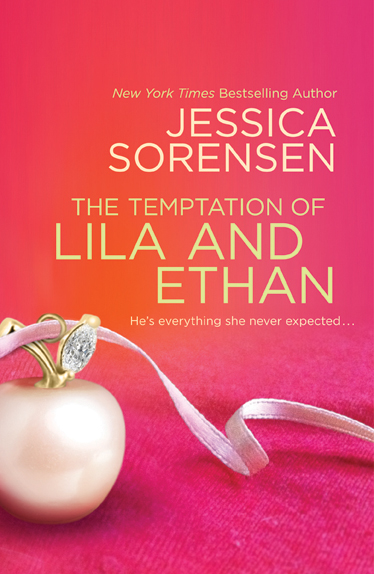 Today we welcome Jessica Sorensen to our blog as she celebrates her new book The Temptation of Lila and Ethan which released on October 22nd.
Read a TEASER from The Forever of Ella and Micah – book 3.5 in The Secret Series scheduled for released on December 3rd. Christine CAN'T WAIT for this book!!!
Enter for a chance to win some amazing giveaways including a KINDLE FIRE using rafflecopter below. Good luck!
---
5 STARS!!!
Synopsis
On the surface, Lila Summers is flawless: good looks, expensive clothes, and a big, beautiful smile. But a dark past and even darker secrets are threatening to bubble over her perfect façade. She'll do anything to keep the emptiness inside hidden-which leads her into situations that always end badly. Whenever she hits bottom, there's only one person who's there to pull her out: Ethan Gregory.
Ethan set the rules a long time ago: he and Lila are just friends. He doesn't do relationships. Although his tattooed, bad boy exterior is a far cry from Lila's pretty princess image, Ethan can't deny they have a deeper connection than he's used to. If he's not careful, he could be in serious danger of becoming attached-and he's learned the hard way that attachment only leads to heartbreak.
When Lila falls farther than she ever has before, can Ethan continue to help as a friend? Or is he also getting close to falling . . . for her?
Excerpt
"Why do you think it's so hard to be alone?" Lila asks, struggling to keep her eyes open as she gazes out at the night sky through the cab window.
I'm turned sideways in the seat, with my knee up, so I'm facing her, even though she won't look at me. I lost count of how many shots we had hours ago and I can barely comprehend
how we got to a cab—stumbling, laughing, as she rubbed her hand up the front of my jeans. No, that can't be right, can it?
"I think being alone is fan-fucking-tastic. . . well, maybe . . .sometimes . . ." I mumble, draping my arm on the back of the seat. I stare at her for a moment, taking in her bare skin in the
moonlight. I want to touch it. Lick it. Even bite it.
I'm bursting with sexual energy and I channel it to my foot on the floor, bouncing my knee. There's something different about tonight, something out of the ordinary, this strange need
to keep getting closer to Lila. It could be the alcohol. Or it could be something else, but there's no way my tequila-soaked mind is going to reach any sort of answer.
Lila turns her head toward me, her pupils wide and shiny. "Why are you staring at me like that?"
I keep tapping my foot on the floor, trying to think of a better answer than the first one that pops into my head, but I can't find one. "Because I'm thinking about you."
She glances at the cab driver, a thirtyish guy wearing a baseball cap, and then her gaze lands back on me. She sucks her lip into her teeth and I have to bounce my knee faster or I swear I'm going to fucking lose it. "Thinking what about me?" she asks, looking wary, interested, and exhausted.
Don't say it . . . "I was thinking about what it would be like to lick you . . . or bite you . . . either one really." It seems like I should regret it as soon as I say it, but regret is nowhere in my
reach at the moment.
Her breathing quickens and her voice comes out shockingly unsteady for someone who has sex so much. "Then do it."
I blink, wondering if I heard her right through the massive amount of alcohol consuming my thoughts. "What?"
She holds my gaze steadily, even though she seems really nervous, her voice trembling. "Then bite me. Or lick me…whatever you want."
Christine's Review
I fell in love with the characters of Lila and Ethan while reading the Ella and Micha books.  There was always something in the back of my mind that could see them together though they always said they were no more than friends.  So of course when this book came out, I had to read it ASAP!  And as always, Jessica Sorensen does not disappoint.
I could only imagine what Lila felt growing up in a home where money was no object but no love was ever shown, no hug was ever given, no emotion was ever expressed because they were all signs of weakness.  Being a mom, I can't imagine never showing my children how much they are wanted or loved.  This is the life that Lila has lived where the only thing that she was told was to strive for perfection – but what is that in the grand scheme of things when there is no love in your heart?
Ethan knows what Lila has gone through and knows the "real" her because he also came from the same upbringing with an abusive father.  The only real difference between them is monetary – where Lila has had it all and Ethan has had nothing.
Seeing from a young age Lila's feelings of unworthiness and the means she would go to to find love make me weep.  And that the only answer is to turn to drugs to numb the pain and suffering break my heart.
I admire, no LOVE, that Ethan puts aside his normal reactions to women because Lila is special to him.  He is caring and patient and kind and my heart grew just being in his head and reading his thoughts.  Though he wants to fight his feelings, I know and feel that they are there.  He wants to save her and he in turn is what she needs to get better, gain confidence in herself as a woman and person again because he likes her for who she really is and is the only one who can show her how to love herself again.
But as he struggles with the conflict of his feelings, his past and being able to forgive himself for things that he blames himself for, can they resist fate and what's meant to be?  In my eyes, they are so good together, but is it worth the risk???
You will have to read this book to find out!
The sexual tension in this book was CRAZY!!!  I loved this book, these characters and even more Jessica Sorensen for doing what she does best – draw out feelings and emotions in me that draw me to these broken characters and make me want to fix them and give them a HEA that they deserve.  This book was complete perfection – the connection that these two had for each other warmed my heart and gave me such faith in love and hope and never giving up that thinking about them again after reading this book a few weeks back still puts a smile on my face.
Job well done!  <3
THE EVER AFTER OF ELLA AND MICHA TEASER
From the #1 New York Times bestselling author of The Temptation of Lila and Ethan comes a story of change, hope, and unbreakable vows.
The day Ella has waited for is just around the corner. It's the day she'll marry Micha, the love of her life, the light that guided her out of the darkness. It looks like it will be the perfect Christmas-until an unexpected package arrives with a harsh reminder of Ella's past. Suddenly Ella doesn't feel as confident about her future. Can she really have a "happily-ever-after" if she's never even seen one?
Micha will stand by Ella no matter what she's going through-though he worries that she might leave him standing at the altar again. When he's offered a once-in-a-lifetime chance to tour with his favorite bands for three months, Micha knows he can't leave Ella behind. But can he ask her to uproot her life to join him on the road?
Now Ella and Micha must find a way to balance their fears, their dreams, and their love . . . if they ever want to hear wedding bells.
His voice drifts off as he plucks a sequence of notes and then finishes the song. He sits quietly for a moment, his chest rising and falling before he opens his eyes. Then he takes one look at me and his eyes widen in alarm.
"Shit." He shoves the guitar aside and scoots across the bed toward me. "Baby, you don't need to cry. It wasn't supposed to be a sad song."
I touch my fingers to my cheeks and they're soaked with tears. I hadn't even realized I was crying or when I began to, but I'm guessing probably from the start because each word hit me powerfully in the heart.
"I'm not sad," I tell him, wiping the tears away with my hand. "I just didn't know you felt like that all the way back when you were fifteen. It means you felt like that for a really long time."
He traces his fingers down my cheeks, erasing the tears, but the feelings behind them still linger in me and I'm glad. "I couldn't even understand the lyrics myself at first, but when I finally did I realized I loved you and I'd do anything to make you happy."
More tears flow from me and I don't even try to hold them back—I couldn't even if I tried. Too much emotion was in that song and it still burns in my heart, too fresh, raw, but in the most wonderfully real way. I think about all those years where it was just him and me and all the many more years we have ahead of us.
As I climb onto his lap, I circle my arms around him and hug him tightly. "Just so you know, you were the one who didn't let me drown. If it wasn't for you, I probably would have given up," I say and he rubs his hand up and down my back. "And I'm glad you didn't let me."
About the Author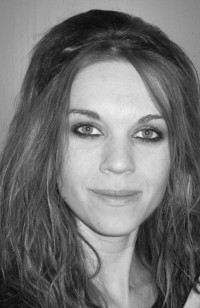 The New York Times and USA Today bestselling author, Jessica Sorensen, lives in the snowy mountains of Wyoming. When she's not writing, she spends her time reading and hanging out with her family.
---
GIVEAWAY
a Rafflecopter giveaway

Book 1 – The Secret of Ella and Micha

Book 2 – The Forever of Ella and Micha

Book 3 – The Temptation of Lila and Ethan

PRE-ORDER Book 3.5 – The Ever After of Ella and Micha