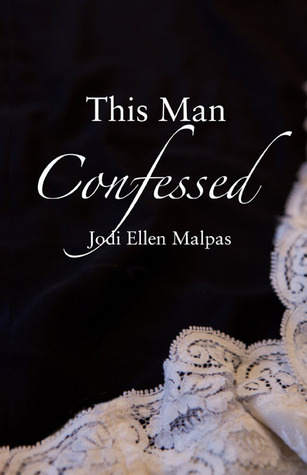 Today we welcome Jodi Ellen Malpas to our blog as she celebrates her new book This Man Confessed which released on July 2nd.
Thank you to the publisher for an ARC copy of this amazing book!
Enter for a chance to win some amazing giveaways using Rafflecopter below!
---
5 STARS!!!
Synopsis
THE STUNNING CONCLUSION TO THE THIS MAN TRILOGY!
The Manor, the very place where their passionate love affair began, fills with guests on what should be the happiest day of Ava and Jesse's lives. She has accepted that she'll never tame the fierceness in Jesse-and she doesn't want to. Their love is profound, their connection powerful, but just when she thinks that she's finally gotten beneath his guarded exterior, more questions arise, leading Ava to believe that Jesse Ward may not be the man she thinks he is. He knows too well how to take her to a place beyond ecstasy . . . but will he also drive her to the brink of despair? It's time for this man to confess.
Kim's Review
Okay if you made it this far in the series then you already know who Ava & Jessie are and you know what they've been through ~ I mean Jesse Freaking Ward the one man that made all the woman ….


This man, the one who at times had me …


This man, the one who had me thinking…


This man, who every time he just mentioned "mouth" I ..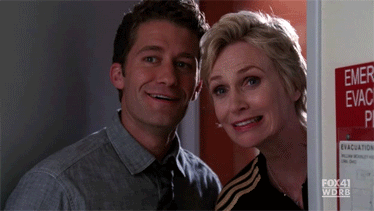 This man, the one I wanted to ..


Well I'm sure you ladies experienced some of the same emotions I had. I mean come on it took FOOOORRRREEEEEEVVVVERRRR to learn Jessie's age ~ LOL yes it kind of drove me bonkers! Well This Man Confessed starts right out with a wedding ~ a beautiful affair that left me …


with some of the antics Jessie pulled but also …


when an uninvited party shows up well I just KNEW the fun was about to begin and boy oh boy did it! I never thought I would see….


but damn if it didn't happen! I swore I was going "crazy mad" with some of the shenanigans these two pulled. I had my moments of


at some parts where I didn't really know if I wanted to laugh, cry, yell, throw things, shake my head or hell I just didn't know. Like the title indicates be prepared because everything comes out in the wash in this one and don't automatically assume everything is revealed in a nice and tidy package. Believe me I totally was…


and I know I had a…


and there was quite a bit of


and I'm pretty sure my family was about to have me committed since I pretty much looked and acted like a wild woman. I couldn't have predicted THAT if I tried and by the end I certainly was very…


but the EPILOGUE oh damn the EPILOGUE well that right there had me..


I freaking LOVED the EPILOGUE! I was sad that I wasn't going to hear about Kate & Sam's antics or see if Drew ever found "the one" but I guess I have an imagination and a lot of crossed fingers & toes and perhaps a little praying we might see a spin off to include these stories ~ hint hint ~ but if we don't I will definitely be looking for more from Jodi Malpas..
This man was 4.5 in some parts and solid 5 in others. I did have my moments of frustration in the beginning but I think that was turned around pretty quickly so I wasn't re-living the first two books. If you read the first two books in This Man series than no brainer you have to read this This Man Confessed cause we FINALLY find out who Jessie Ward is ~ sigh 🙂
If you haven't read the series I encourage you to give this one a shot. BE PREPARED though cause I guarantee Jessie will infuriate you at times but you will swoon others and Ava will have you wanting to hug to wanting to shake some sense into and a book that can rile me up quickly is always a great read for me!!
I was provided a review copy of This Man Confessed in exchange for my honest opinion~ well you see what I think above and to round the series out I also bought it which is always a great indicator of my love for a series!!!
About the Author

First time British author Jodi Ellen Malpas was born and raised in the Midlands town of Northampton, where she lives with her family. Working for her father's construction business fulltime, she tried to ignore the lingering idea of This Man until it became impossible. She made time and found the courage to release her creative streak, unleashing the character Mr. Jesse Ward, Lord of The Manor.
Jodi took a chance on a story with some intense characters and exploded onto the self-published author scene at the end of October 2012, sparking some incredible reactions from women all over the world. Within two months of self-publishing This Man, Jodi made the decision to leave her day job to concentrate on her new and very unexpected career in writing.
The second installment of the This Man Trilogy, 'Beneath This Man' was published in January 2013 and fast became an Amazon Bestseller, holding #1 position in the chart of its genre for many weeks in both the US and UK. Now the anticipation for the third and final part of the trilogy, 'This Man Confessed', is rife and will be published July 2nd 2013 by Grand Central Publishing.