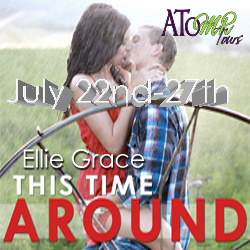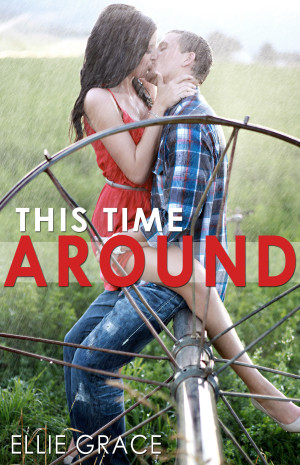 Today we welcome Ellie Grace to our blog as she celebrates her debut novel This Time Around which released on July 15th.
Enter for a chance to win some amazing giveaways using Rafflecopter below.
---
3.5 STARS!!!
Synopsis
Nora Montgomery left home and heartbreak behind in South Carolina when she moved to New York City after her high school graduation. Now, four years later, she returns home and is forced to confront the past she left behind and the reckless boy who broke her heart. It's not long before the pieces of her past begin to blur with the present and she realizes that the feelings she had for her first love never really went away. As old dreams resurface and new truths come to light, she begins to question the future she's always planned on.
Jake Harris has spent four years regretting the night he let her get away. When she finally reappears in his life, he is determined to win her back and prove how much he's changed. She might never forgive him for that night, but if he tells her the truth about what really happened it will shatter the world she thought she knew. If he doesn't, he might not get a second chance. He's already lost her once and he won't lose her again.
They come from two different worlds that are threatening to tear them apart…can they make it this time around?
Christine's Review
This time around was a sweet, romantic debut novel by Ellie Grace that I truly enjoyed.
Nora is home visiting Beaufort, SC after 4 years of college in NYC.  She is home to attend her best friend Susie's wedding.  What we learn is that Nora fled her hometown after high school because of a bad breakup with town bad boy and first love of her life, Jake Harris.
When she sees Jake for the first time, not only can you feel her anxiety at seeing him but the reader can also see that the attraction and love that they once felt for each other is still there.  I will admit that this story reminded me of the movie, The Notebook.  A small town rich girl and the boy from the wrong side of the tracks.  Though it reminded me of the movie, I still enjoyed this second chance love story.
Nora never understood why Jake didn't show up that fateful day prior to her leaving for college.  As the story unfolds, we learn what those reasons are and I can't help but feel that there was so much unnecessary lost time to make up for.
What I completely love about Jake is how hard he worked to prove that he was and has always been the man for her.  Though I would have done things differently and communicated more about the obstacles that came in between them, I appreciated his hard work and dedication to do right by the woman he loves.
"You can't always make decisions with your head, there are times you have to listen to your heart and trust that it will steer you in the right direction.  We don't choose our path in life, sometimes it chooses us. It might not be the smoothest ride, but you will end up where you're meant to be.  Do what makes you happy, no matter what, and don't worry about the details.  Details have a way of working themselves out in the end."
Will Nora be able to forgive Jake and put her trust in him again?  With her attending law school in NYC and Jake's job in South Carolina, will this be another obstacle in their way or will they be able to go the distance to make it work?
You will have to read this book to find out!
I truly enjoyed these characters.  Not only was the love and passion between these two HOT but it was tangible and I could feel it.  I enjoyed Ellie's writing style and look forward to reading more from her in the future.
Great job on your debut novel!
About the Author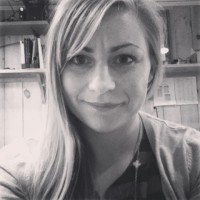 Ellie Grace is an avid reader, chocolate lover and caffeine addict. When a story popped into her head that she couldn't seem to shake, she decided to pursue her childhood dream of becoming a writer. When she's not writing, she's usually curled up with a book by one of her many, many favorite authors.