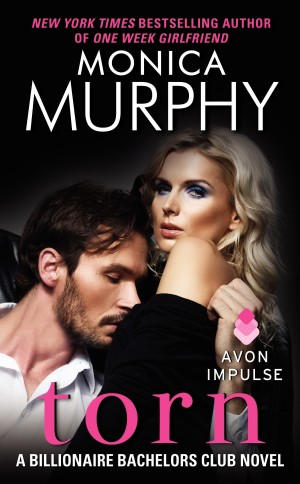 Happy Release Day to Monica Murphy and TORN book 2 in the Billionaire Bachelors Club Series
Enter for a chance to win some amazing giveaways using Rafflecopter below. Good luck!
---
4 STARS!!!
Synopsis
New York Times bestselling author Monica Murphy mixes business with pleasure in the second book of her sexy Billionaire Bachelors Club series …
Marina Knight came to this party for one thing only: to slap Gage Emerson in the face. Poised to snatch up her family's real estate empire, the sexy tycoon is on the verge of making an enemy for life—even if he can make her melt with a single kiss …
When Gage discovers that the alluring woman before him is the key to his latest acquisition, claiming her as his suddenly doesn't seem quite so cut-and-dried. To get what he wants, he must get to know the fierce woman willing to face him down—as she steadily steals his heart.
Gage's persistence and intense passion war with Marina's determination to protect her family. As they delve deeper into an affair they didn't see coming, Marina's torn: Will she lose her heart to Gage—or everything she holds dear?
Excerpt
"Tell me your name."
A shiver runs down my spine at the commanding, deep voice that sounds in my ear. I keep myself still, trying my best not to react considering we're surrounded by at least a hundred people, but oh, how I want to.
If I could, I'd throw myself into the arms of the man who's standing far too close to me. He's demanding to know my name as if I owe him some sort of favor, which I can't help but find hot.
Irritating, but hot.
"Tell me yours first," I murmur in return, turning my head in the opposite direction, so it appears I'm not even talking to him. He stands behind me, tall and broad, imposing in his immaculate black suit and crisp white shirt—the silvery tie he wears perfectly knotted at his throat.
I might not be looking at this very moment, but I'd memorized everything about him the moment I first saw him not an hour ago. He'd drawn plenty of attention without saying a word, striding into the room as if he owned it, casting that calculating gaze upon everyone in attendance. Looking very much like the mighty king observing his lowly subjects—until his eyes lit upon me.
He watched me for long, agonizing minutes. Butterflies fluttered in my stomach as I felt his hungry eyes rake over my body, and for a terrifying moment I wondered if he could see right through me. I shifted the slightest bit, inwardly cursing myself for coming tonight, but I held firm. I refused to react.
I still refuse to react.
"You don't know who I am?" He sounds amused at the notion, and I'm tempted to walk away without a word. My earlier nerves evaporate, replaced by a steely spine and an even steelier attitude. He's so confident, so arrogant, I'm sure he believes he has me.
He doesn't know who he's dealing with then, does he?
We're at a local wine- and brewery-tasting, and I'm here representing the bakery my family owns. The one I was recently allowed to take over and run since I'd graduated college. The business they all believe is going to fail. So why not give it to Marina? She can't screw it up too badly.
That's what I overheard my father telling my uncle. The memory of his words still cuts straight to the bone.
Finally I chance a glance at the man behind me, drinking in his thick brown hair tinged with gold, the way it tumbles across his forehead, his twinkling green eyes, the faint smile that curves his full lips. The combination gives him a boyish appearance. It's a complete illusion because there is nothing boyish about this virile man before me.
"Perhaps you can enlighten me." I offer a carefree smile and turn to face him, the nerves returning tenfold when he takes a step toward me, invading my personal space. His scent hits me first: clean and subtle, a mixture of soap and just . . . him. No cologne that I can detect.
Rather unusual. Most of the men I know slather themselves in expensive scents all with the purpose of drawing us silly women in. Instead, they end up choking us.
With the exception of this man. I find the uniqueness refreshing.
A slow smile appears, revealing perfectly straight white teeth. "Gage Emerson." He thrusts his hand toward me. "And you are . . .?"
He's not very subtle. And he's exactly who I suspected, not that I had any real doubt. The very man who recently bought up what feels like half of the Napa Valley, all in the hopes of turning it around and selling it to God knows who just to earn a hefty profit.
Not caring in the least that he's forever changing the landscape of the very place I've grown up in. And devastating my family in the process.
"Marina Knight," I say. God, I sound breathless, and I want to smack myself. I'm not here tonight because of him. I came for other reasons. To promote the family bakery, to mix and mingle with local business owners, many I consider friends. My life in the Napa Valley is all I know.
And this gorgeous man standing in front of me is trying to take what I know away from me for good.
Christine's Review
In Crave, we met Gage Emerson, when he and his friends made a bet with each other that the last man standing and NOT married would receive $1 million dollars. Gage's best friend Archer has already lost the bet by getting engaged with his sister Ivy and now it's Gage's turn! 
Gage is gorgeous, captivating and a businessman (I love a man in a suit!). Marina Knight is 23 years old and owns her family's failing bakery. When the two meet, they don't want to like each other because of conflicts of interest but their attraction is undeniable. And boy does Monica know how to write HOT sex! Instantly Marina has complete regret for getting stuck in this situation with Gage but for once we see a different side of Gage as Marina embeds herself in his head and he seems to cherish the moments he has with her, often times fighting for her attention and getting into her good graces.
I love watching Gage and Marina interact as the confident Gage becomes tongue tied being in her presence consistently making an ass of himself with the things that he says to her. And Marina I could totally see in my mind, being an Italian woman with a temper, speaks her mind and puts him in his place.
So with a failing family business and Gage's business proposition for her dad that could put a damper on any kind of relationship between Gage and Marina, will this couple fight and be able to put those things aside to build upon the passion and love that is so obviously there? Or will business ruin any chance for them?
You will have to read this book to find out!
I enjoyed Torn as I really wanted to get to know these characters and LOVED Gage in Crave. I will be honest in saying that the book was a little short for me and I felt that things were very fast paced. I am a hopeless romantic and would have loved to see more of that. All in all, I enjoyed this quick read and recommend to those who love all things Monica Murphy and enjoy passion, steam and well developed characters.
Great job! I cant wait for Matt's story and for the woman who will capture his heart!
About the Author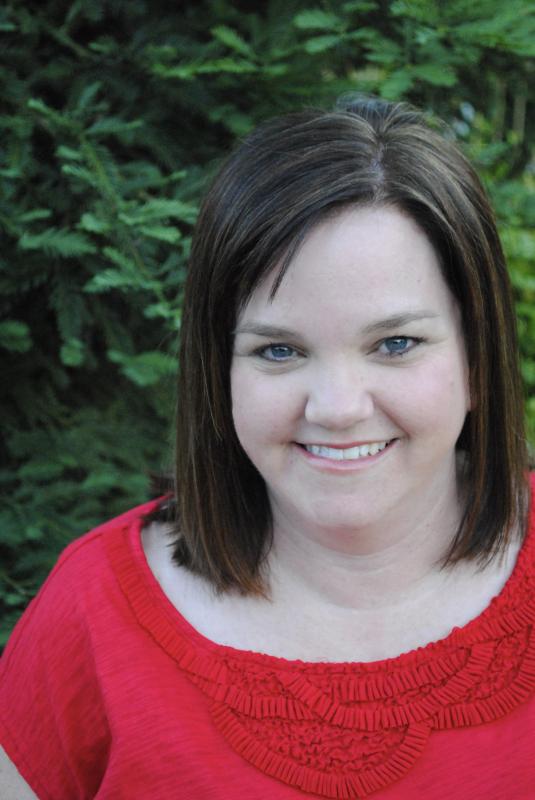 New York Times and USA Today bestselling author Monica Murphy is a native Californian who lives in the foothills below Yosemite. A wife and mother of three, she writes New Adult and contemporary romance for Bantam and Avon. She is the author of One Week Girlfriend and Second Chance Boyfriend.