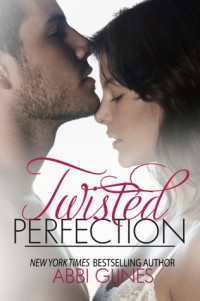 Today we welcome Abbi Glines to our blog as she celebrates her new book Twisted Perfection which releases today!  HAPPY RELEASE DAY ABBI!!!!  All we have to say is WOODS!!! SIGHHHH!!!!
Click the ATOMR Tours Banner above to get a complete listing of the Twisted Perfection tour stops!
Enter using Rafflecopter below for an awesome giveaway!
---
5 STARS!!!
Synopsis
Life outside of her house was a new experience for Della Sloane. The dark secrets of her past weren't something she ever intended to share with anyone. They would never understand. No one would ever get close enough to find out. There was always a chance she'd go crazy sooner than they expected…
Woods Kerrington had never been one to be attracted to fragile females. They seemed like too much work. He wasn't in it for the work just the pleasure. A night full of naughty fun had been exactly what was on his mind when he'd laid eyes on the hot little number that didn't know how to pump gas and needed some help.
What he didn't know was she was as fragile as they came.
The carefree girl who spoke her mind and didn't care what the world thought of her was more breakable than he could ever imagine…
Kim's Review
Twisted Perfection ~ Wood's story ~ when I first heard about the book I was so excited I was literally………………………………..

yes I was that excited! We are introduced to Della right of the bat. Della a girl who had lived a life that had me wanting to……….


what she had been through I couldn't even imagine. Della is on a road trip to discover things she never had a chance to do before. It is during this trip she first meets up with Woods. When I say meets up with Woods well let's just say they connected……………………


Woods is dealing with his own "demons". He is working hard to prove to his father that he can take over managing the golf course. Well his father has something up his sleeve and Woods will have to agree to do the one thing that he doesn't want to do. When he agrees I ………


but what happens when someone you thought of after just a very brief time together, more like a blip, comes back? What does seeing that person and having decided to do something you know you don't want means when you realize what you really want? Well that's when things start to get really interesting and I really started to gobble up the pages of Twisted Perfection. When Della comes back into Woods life I was like this………………………………………………..


after a little of this………………………………………


and then an admission………………………………………..


I was convinced this was going to end up the way I wanted. There were times during Twisted Perfection where we learn more about just what Della had experienced and her secrets are slowly revealed that……


it was heart wrenchingly unbelievable. I sobbed for her and my heart broke for her. I wanted to grab her and hug her. Woods was amazing with Della and he realized that what his heart wanted was more important than what he initially thought he wanted. I was……..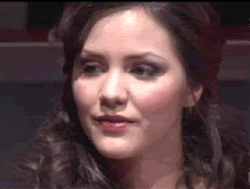 just when I was jumping up and down and wanting to shout out "YES" something happens that had me………………………………


then I started……………………………………………..


Oh Della, poor Della ~ I was devastated, gutted, ripped apart and just when I thought there was no hope things take another turn that had me..


it was PERFECTION! It was AMAZING it was everything I wanted and I got to the end of the book and……………………………………..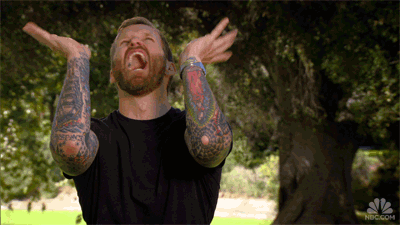 WHAT? NO WAY!!!!!!!!!!! Stop I had to go back and read the end again. O.M.G. ~ Yes! I that did happen and I loved the way Twisted Perfection ended O.M.G. ~ I love when a book shocks the heck out of me.
WOWZA ~ Totally FLIPPING amazing is what this one was ~ Abbi Glines you've outdone your freaking self that's for darn sure!!!!!Yep I'm giddy, I'm happy and I just read a 10 FREAKINGFANTASICFABOULOUSAWESOME read 🙂
This book had me laughing, swooning with the panty melting scenes, sobbing due to flashbacks of a horrific life Della had led, jumping and fist pumping cause it was ending the way I wanted and then the rug was pulled out from me and I was stunned. I can't wait to see where Wood's & Della's story takes us next. I highly recommend you READ this immediately. It will give you the ride of your life!!!!
About the Author
Abbi Glines was born in Birmingham, Alabama. She grew up in the small town of Sumiton, Alabama where she left the summer she turned eighteen. She didn't get far… she chased her high school sweetheart down to the coast and she's been there ever since.
Abbi now lives in the quaint southern town of Fairhope, Alabama with her three children and husband Keith (the high school sweetheart she chased after). Her life is never dull and Keith always makes sure there is another "experience" for them to explore.
Books published by Abbi include The Vincent Boys and the USA TODAY bestseller The Vincent Brothers, Breathe, Because of Low, the USA TODAY bestsellers While It Lasts and Just For Now, The Existence Trilogy that includes the USA Today Bestseller Ceaseless, and The New York Times bestseller and Wall Street Journal bestseller Fallen Too Far and Never Too Far.
When Abbi isn't locked away in her office typing away she is hauling her kids to and from their many social activities. You could say her second job is the Glines Kids personal chauffeur. It's a rather illustrious job.
---
GIVEAWAY
a Rafflecopter giveaway