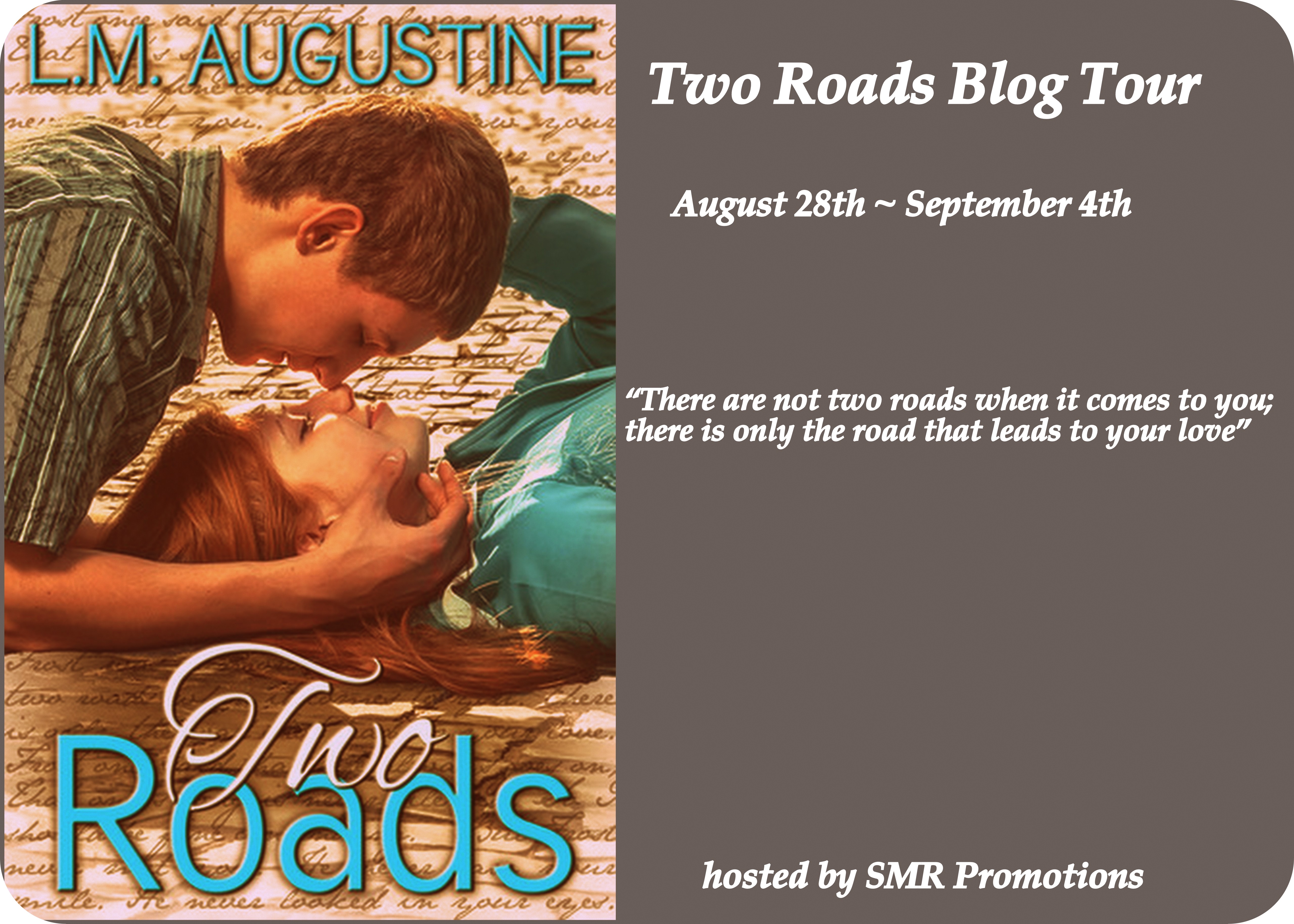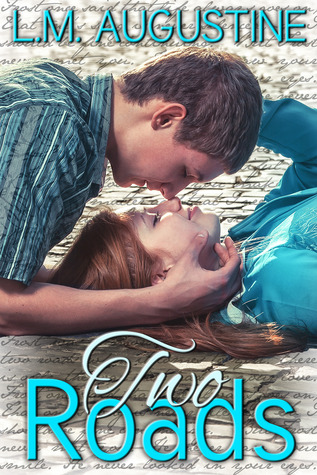 Today we welcome L.M Augustine as he celebrates his new book Two Roads which releases on 8/26.
Enter for a chance to win a giveaway using Rafflecopter below!
---
5 STARS!!!
Synopsis
The only person poetry-loving Cali Monroe hates more than herself is Logan Waters, the geeky kid who lives in the dorm building next to hers.
Ever since Cali's parents told her she would amount to nothing, she has felt entirely inadequate. Friendless and alone, she takes on the mean girl role in hopes it will make her feel better–and Logan serves as the perfect target. He infuriates her with his obnoxiously long lashes, his all too perfect dimpled smile, and his complete lack of personality outside of his intelligence. It doesn't hurt that he's part of the reason her brother is dead, either. So Cali hates him, and he returns the favor. Thus, their prank-filled, insult-driven rivalry is born, and torturing Logan quickly becomes the highlight of her life.
But when Cali's parents set them up on a blind date, she begins to realize Logan might not be as boring as she always thought. He shares her love of poetry, takes a sadistic pleasure in making fun of crepes, and he makes her blush when he calls her smile pretty.
And hey, maybe those long lashes of his aren't that obnoxious after all…
Two Roads is New Adult Romance about finding love, standing out, and learning to embrace who you are. It contains some language and mild sexual content.
Kim's Review
Where to start? Well, first let me note that I received an ARC from L.M. in exchange for an honest review ~ this is the first book I've read of his and I can't wait to read more! Yep I totally was …
Two Roads is told solely from Cal's POV. Cal has ongoing rivalry with Logan who happened to be her brother Ben's BFF. Ben passed away a few years back and Cal notes that she blames Logan for Ben's death. When the story starts Cal very eloquently explains that her "mean girl" rep is just a façade ~ one to protect her fragile heart! The more involved I got in the story it became clearer to me why Cal reverted to stories about hook up's, hateful gossip and exchange of pranks and hateful words with Logan. I really was…
I could literally feel Cal's pain while reading ~ She was lonely, hurting and missed her brother so much it was ruining her life but surprisingly the one positive thing in her life was Logan and their exchanges and pranks. The repeated "I hate you" felt a little more than hate to me in fact I had I think it was more ….
I did have a few ..
as the pranks between Cal and Logan were quite funny and inventive but what happens when you take something too far? Well, I think guilt is something that comes into play and apologies too but I think in Cal & Logan's case it probably was one of the best things to happen. A blind date arranged by her parents sure had Cal ….
when she see's exactly who that date is. An agreement to attend a Poetry Convention with Logan went to show just how much these two former friends really did have in common! Oh yes, I was totally…
I wanted something to happen between these two I wanted the "hates" to become "loves" I wanted Cal to not be so lonely but I also wanted her to admit what she was scared of when it came to letting others in to her heart. There were times in this book where I was..
it was really heartbreaking ~ a loss of life and the way that life left this earth was so freaking sad ~ guilt on the parts of others that needed not to have such guilt also broke my heart~ I could certainly understand why they felt guilty but by no means was Ben's death was either of their faults. There were parts where I could picture Cal saying…..
I kept thinking okay Cal you took that too far ~ but there were parts where I wanted to …..
her just get her to open her eyes to what was in front of her. A revelation had me ….
and then I was totally
and when FINALLY acceptance came and admissions where made I was…
Two Roads was a beautiful 5 star read which shows that those left behind after the death of a loved one are the ones who suffer the most. The questions, what if's, why's and could've they done something different pull every emotion out of you. To feel Cal's pain as my own while reading this one is a sign of an author getting it "right" and this one was written perfectly! I loved that although things ended for me with a huge smile on my face things took time for Cal to work through and she didn't all the sudden wake up the next day with everything 100% right in her world! I completely recommend this one to everyone I think L.M. did a fantastic job writing from a female's POV and I totally adored the Poems that Cal wrote which proceed each chapter of the book! I have to say great job L.M. this book hit it's mark and I can't wait to read more from you in the NA genre!
About the Author
L.M. Augustine is a YA romance author who is obsessed with writing about dorky teenagers, love, and happy endings. He currently lives in New England, where he spends far too much time reading books and screaming at his computer, and he believes that the solution to the world's problems can be found in chocolate cake. Click To Subscribe is his first novel, but it won't be his last.