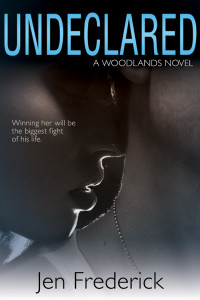 Today we welcome Jen Frederick to our blog as she celebrates her new book Undeclared which released on April 28th.
Enter for a chance to win a giveaway of this book or the grand prize an iPAD mini below!  GOOD LUCK!
---
4.5 STARS!!!
Synopsis
For four years, Grace Sullivan wrote to a Marine she never met, and fell in love. But when his deployment ended, so did the letters. Ever since that day, Grace has been coasting, academically and emotionally. The one thing she's decided? No way is Noah Jackson — or any man — ever going to break her heart again.
Noah has always known exactly what he wants out of life. Success. Stability. Control. That's why he joined the Marines and that's why he's fighting his way — literally — through college. Now that he's got the rest of his life on track, he has one last conquest: Grace Sullivan. But since he was the one who stopped writing, he knows that winning her back will be his biggest battle yet.
This is a mature New Adult book. I see that it is classified as YA – not sure how to change that – but I wanted to be clear that it has explicit love scenes in the story.
Excerpt
I felt Noah's body heat behind mine. He wasn't going anywhere. But I could ignore him.
But a clearly tipsy Lana and an every drunker Amy were coming down the stairs as I reached the first landing. Jack was nowhere to be seen. New plan.
"You two ready to go?" I asked. Lana was wide-eyed and mouthed, "He's right behind you" to me. Correction–Lana wasn't tipsy. She was drunk.
"I know," I said, "and you aren't invisible to him. I'm sure he can see you."
"Yup," Noah affirmed.
"Oh no!" Lana said "What about your cure?"
"Are you sick?" Noah asked, coming up to the landing to look at me intently.
"Not that kind of cure, silly," Lana said before I could open my mouth. She was feeling no pain. She stumbled down the stairs dragging Amy behind her. "Cure for heartache." Thanks Lana, I thought, as if I hadn't been humiliated enough before.
"I'll drive y'all home," Noah said. "My truck is out front."
"You can't park on the street," Lana said, poking one long fingernail into his chest. When her poke found no purchase, she began patting. "Wow, this is like marble. Amy," Lana turned and held up their joined hands, "feel this." At which point both girls proceeded to pat Noah's apparently very hard chest.
He, at least, had the grace to look embarrassed by this. I had to hustle Lana out before her drunken state revealed something even more embarrassing, although at this point, I wasn't sure what that could be.
Kim's Review
Grace Sullivan had formed a relationship with a handsome Marine Noah Jackson after becoming pen-pals while he was stationed overseas. Grace had diligently written to Noah for 4 years and seriously thought once he got out they would FINALLY meet in person. Well, when Undeclared starts out you get to see exactly what Grace's life is like, even thought she is a College student, let's just say she wasn't truly "living." It was enough to make me………………………..


See some promises weren't kept and in all that time Grace never truly got over Noah. Sure she got over the fresh pain of heartbreak but she was a shell of the person she could be. Well imagine her surprise when she finds out Noah transfers to her College……………………..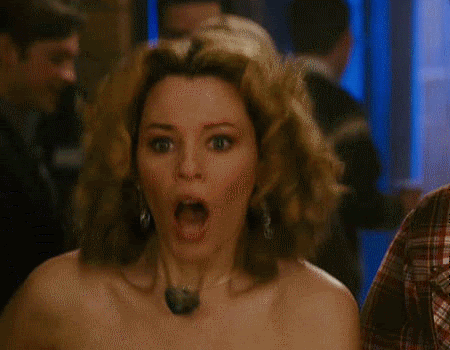 yes she was probably doing a little of that and for Noah's part he had undergone his own little "under-cover surveillance" following Grace around campus and getting her routine and class schedule down. So what if it seemed he was …………………………………………


Well he was but ladies this is one man you would PAY to stalk you! Noah also convinced his best friend Bo to follow him to Illinois to go to college with him. Let's just say Grace's first reaction to Noah was more like…………………………………………………..


than hugs, kisses and declarations of love. Well come on she felt like she got the ultimate brush off and Grace didn't really have the highest self-esteem. So an agreement to be "friends" becomes a comedical series of errors in the beginning. Oh yes there were times where I was………………………………………………..


and times where I was………………………………………..


but low and behold how can you be just friends when the feelings where mutual and when the relationship moves on to a little……………..


well let's just say I was totally………………………………


yes there were bumps in the roads and there were some …………..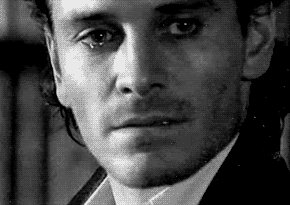 and there was some angst in this wonderful read but let's just the end well the ending had me………………………………………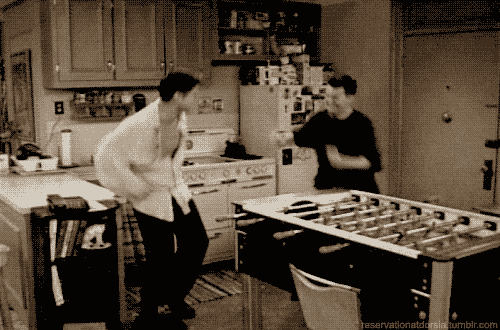 and then a little……………………………………………..


Oh boy I can't wait for everyone to get their hands on this 4.5 star read ~ I loved NOAH O.M.G. that boy has it going ON ~OOORAH!!!! Trust me this is one series you will want to read and I cannot wait for the next book! It's my favorite kind of series cause it focuses next on another prominent character in Undeclared and I bet we get to see a little more of both Grace & Noah.
Put this baby on your TBR and do it QUICKLY. Then make sure you read it. I felt it was a great fast, angsty, shake your head at time, smiling HUGE at the end read. Oh, let me just clue you in on something Noah does ~ MMA fighting ~ now ladies that in of itself makes me……

About the Author
Jen Frederick lives with her husband, child, and one rambunctious dog. She's been reading stories all her life but never imagined writing one of her own. Jen loves to hear from readers so drop her a line at jensfrederick@gmail.com.
---
GIVEAWAY
Leave a comment after this blog post for chance to win ONE signed paperback of Undeclared and 5 ebooks of Undeclared. US ONLY. Winners to be picked tonight! Good luck!
---
GRANDPRIZE GIVEAWAY
a Rafflecopter giveaway