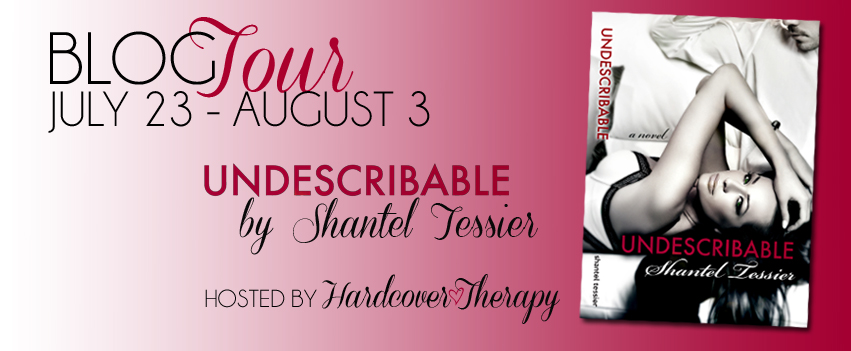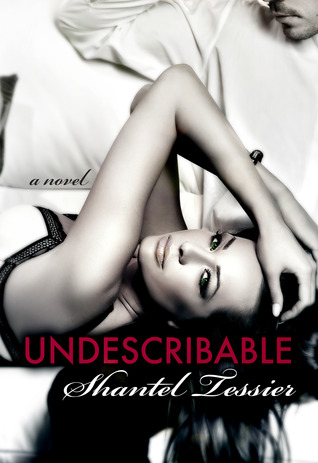 Today we welcome Shantel Tessier to our blog as she celebrates her new book Undescribable which released on July 21st.
Enter for a chance to win some amazing giveaways using Rafflecopter below.
---
4.5 STARS!!!
Synopsis
Samantha Hall needs a fresh start
Broken hearted and alone in a new city, Samantha begins to build a new life for herself while working as a bartender. Focusing on her new friends and rebuilding her broken life, Samantha is content.
Until she meets him – attorney by day and a cocky, foul mouth playboy by night.
All girls want Slade Long, but not one has ever been able to keep his attention for long. Having a different woman in his bed every night is how he prefers it-no emotion, no connection.
Until he meets her – an angel with the sweetest voice he has ever heard and the most enticing green eyes. Samantha makes him second guess his actions and has him wanting something he didn't know existed. How can a man who has never been in love, be so sure? Can real love happen this fast?
Burned by her past, Samantha struggles to keep up with the overwhelming passion she feels for Slade. She knows that he will be nothing but trouble to her already fragile heart, but how long can she continue to deny the love that she feels for him?
Will Samantha let Slade prove his love is real, or will she push him away?
She thought she knew love…… He thought he never wanted love….. Together they will show each other what they can't live without.
Dreamcast
Kim's Review
Okay ladies, I agreed to read this ARC in exchange for an honest opinion~ I read the synopsis Well DUH and it was interesting. I started the book thinking am I going to like this? I mean I've been on a book HIGH lately with the books I've read and I admit I thought I was going to read this and say oh that was good but not yelling that was GOOD ~ well guess what? I was WRONG in my initial assessment of this book I got into and I really started to …


Samantha "Sam" had moved to St. Louis from Dallas with her boyfriend Jax. She starts a new life there and works part time at Larry's bar and becomes besties with Holly who has been dating Micah for the past three years. These two become the rock that Sam will need. After a change in her relationship and one night Jax doesn't come home she finds out he is at a party at Slade's house. Slade is the "play-boy" the guy who will sleep with anyone and never had a relationship. He is also Micah's brother. She call's Slade to find out if Jax is at his house and well he answers and she kinda interrupts something and I was


cause the guy answered his damn cell! Anyway he finds Jax and I was instantly wanting to …


that damn Jax had me wanting to go Chuck Norris on his ass! Slade doesn't know Sam so he tells her he is passed out and assures her he is safe. What really got me is just the sound of Sam's voice and Slade is intrigued like can't get her out of his mind intrigued but being the "guy" he is I totally was…


the first time Slade lays his eyes on Sam I was…


don't get me wrong ladies Slade definitely one of those guys that I wanted to ..


but I also felt he was a dirty dog. Slade takes one look at Sam and dubs her his Angel and when he finds out who she is well ladies let's just Slade ….


hard and fast and OH BOY I loved that. Undescribable walks you through the day to day between Angel & Slade and their inner thoughts. It's told in both POV's which I totally adored. I sat back and watched this relationship developed over time and sure I just had to..


at Sam a couple times but she was a strong character who also felt unwanted given circumstances in her past. Those do come out and when she returns to face her past well I can honestly say there was one part where I ..


I was teary-eyed it was sad! It broke my heart ~ it really could've been played out further if the author wanted to torture us but thankfully she didn't. What she did at the end had me…..


Undescribable was a 4.5 star read for me of course there was a lot …


it was hot, steamy, sexy and Slade OMG! Well I'll let you enjoy that part 😉 I loved Slade's best buddy Josh and I'm so saying this…


the author to write Josh's story! He has a very sad story and I totally wanted to …


him when I was reading it. I loved that Sam's best friend since she was in third grade, Courtney, comes to visit and you can feel the energy between her & Josh! Yep I was…


Overall a great read that left me feeling a great at end. I enjoyed the author didn't give me a the heart attack's some books give me. Even though I'm an angst junkie it was nice to read a book that showed the relationship developed without anything MAJOR happening to ruin the relationship! Kudos to the author for not throwing something in that could've totally ruined everything!!!
About the Author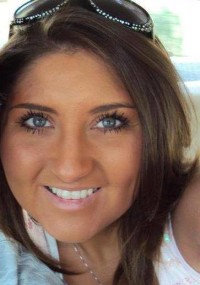 Shantel is a Texas born girl who now lives in Tulsa, Oklahoma with her high school sweetheart, and their three year old little princess. She considers herself extremely lucky to be a stay at home wife and mother. When she's not reading or writing, she spends her time with family and friends.