Today we welcome Ilsa Madden-Mills to our blog as she celebrates her new books Very Wicked Beginnings and Very Wicked Things! We want to extend a heartfelt thanks to this wonderful author as she has generously donated 100% of the proceeds from Very Wicked Beginnings will be donated to the Keith Milano Memorial Fund at AFSP. THANK YOU from the bottom of our hearts for helping us to support this cause very near and dear to us!
Please make sure to enter the amazing giveaway below!
---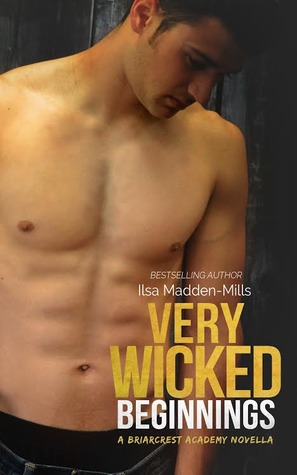 Girls say I'm a walking, talking sex god. Guys call me Hollywood because my life is golden.
It's not.
But, ESPN did rank me as a four star recruit, calling me one of the best defensive players since Briarcrest Academy opened its esteemed doors. So yeah, with football and a stellar GPA, my future seemed good.
Then Dovey Beckham shows up in her short skirts and ballet shoes. Driving me insane. Making me want to beg for her attention.
But that wouldn't happen, because Cuba Hudson didn't beg for anything.
She walked around BA like she owned the place, and most days she looked right through me…the one girl I couldn't have.
So, of course, I made it my mission to claim her, to put her notch on my bedpost.
Because no girl can resist the Heartbreaker of BA.
But I never planned on destroying her.
I never planned on wrecking the one thing that could save me.
Welcome to Briarcrest Academy, where wicked love begins…and ends.
---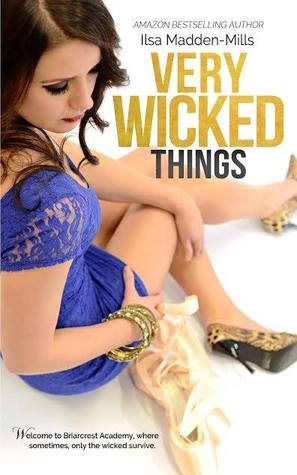 Ballerina Dovey Beckham is a scholarship student at Briarcrest Academy, determined to prove she's more than just a girl with the wrong pedigree. She does whatever it takes to succeed in her endgame, even if it means surrendering her body but never her heart.
Until the day she meets him, and he rips apart all her well-laid plans. Suddenly, the girl everyone thought unbreakable might just shatter.
Cuba "Hollywood" Hudson is rich, spoiled, and a star football player. With his fast cars and superficial girlfriends, he lives the high-life, hiding his secrets from the world.
Until the day he meets her, and she offers him something he's never tasted…love.
But once in a lifetime kind of love doesn't come easy…especially when dirty money, past sins, and old flames threaten the very fabric of their lives.
Welcome to Briarcrest Academy, where sometimes, only the wicked survive.
---
Ok I know this is going to sound odd but you can read Very Wicked Beginnings and then Very Wicked Things in any order, and you do not need to read book 1 Very Bad Things to enjoy this book.  Book 1 is about a different couple one you do not even see that much of in this book.
Very Wicked Beginnings is small glimpse into the moment when Cuba and Dovey meet; but even more than that it is a powerful look at a young man struggling with his mother's mental illness; it is so worth the read as it allows you to better understand his character and will truly pull at your soul.
Very Wicked Things is a book about Cuba "Hollywood" Hudson, the high school football star that appears to have it all and Dovey Beckham, a ballerina on a student scholarship at Briarcrest Academy.
The opening on Very Wicked Things had my heart breaking for Dovey; it is a gritty and powerful look at poverty and life of a young girl just struggling to survive. Dovey touched me from the opening pages and I truly hoped she would find a way out of the life she was born into.
The reader is able to feel the pull Dovey and Cuba have for each other. I do not want to reveal how you felt this or the way the story was told as I think it is best for the reader to uncover that for themselves.
I will tell you this book is not all hearts and flowers; Dovey does what she needs to survive. Cuba's understanding of that displayed wisdom beyond his years and in the end Cuba's decision helps Dovey despite herself spoke volumes to the depth of his love.
The end of his book had me smiling; the happy felt true to the characters and truly seemed to heal old wounds.
I am very much looking forward to book 3 because since book 1 I have wanted Sebastian and this book made me want a happy for him even more!


Ilsa Madden-Mills writes about strong heroines and sexy alpha males that sometimes you just want to slap. She spends her days with two small kids, a neurotic cat, and her Viking husband. She collects magnets and rarely cooks except to bake her own pretzels. When she's not typing away at a story, you can find her drinking too much Diet Coke, jamming out to Pink, or checking on her carefully maintained chocolate stash. She loves to hear from fans and fellow authors.
---
Series Reading Order
Book 1 – Very Bad Things

Book 1.5 – Very Wicked Beginnings

Book 2 – Very Wicked Things