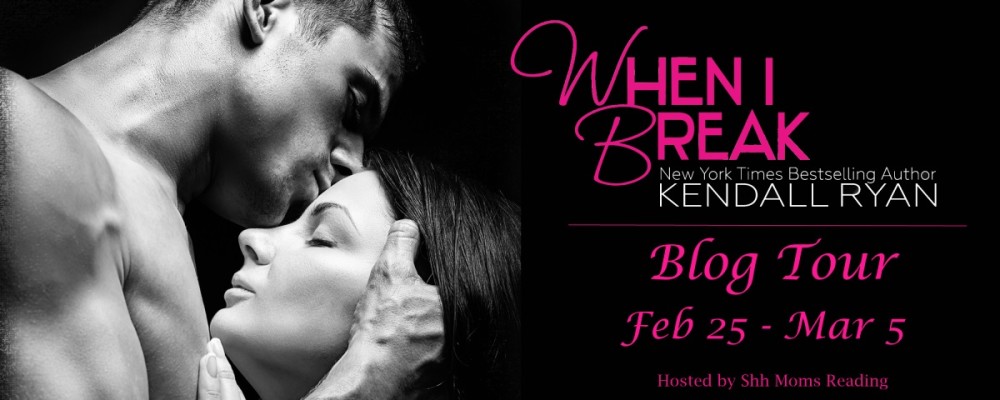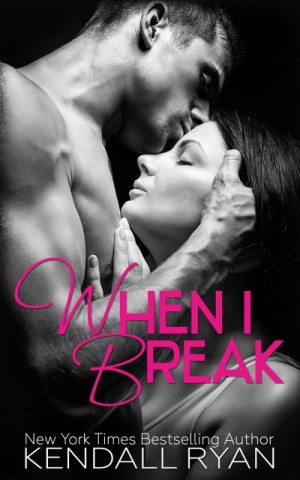 Today we welcome Kendall Ryan to our blog as she celebrates her new book WHEN I BREAK which released on February 24th. Make sure to enter for a chance to win some amazing giveaways using Rafflecopter below and take a sneak peek into book 2 of this series When I Surrender which is scheduled for release on April 7th. Enjoy!!
---

Knox Bauer's life has unraveled to the point of no return. Fighting to fill the emptiness inside himself, he seeks solace in unfamiliar beds with unfamiliar women. As guardian to his three younger brothers, he can't seem to do a thing right. But this can't go on…they look up to him in every way and all he's done lately is prove how messed up he really is. Needing a change, he attends a local Sex Addicts Anonymous meeting, where he finds himself tempted by the alluring instructor, McKenna.
Twenty-one year old McKenna is trying to make amends. After losing her parents in a horrific accident, she knows if she can just be good enough, maybe she can forgive herself for what happened. With her newly acquired degree in counseling, she begins leading a sex addicts group where she meets the troubled Knox and her life takes on complications she never bargained for. She doesn't have time for a bad boy who only wants to take her to bed, even if her body disagrees. The fixer in her wants to help, but trusting Knox's true motivations might take more courage than she has.
When I Break is book 1 in a new mini series by bestselling author Kendall Ryan.
Warning: Contains a stubborn alpha male with addiction issues and loads of sexual tension between two damaged characters. Read at your own risk.
Due to mature content, it is recommended for 17+.
I enjoyed this book by Kendall Ryan.  I have read a couple of her books so far with some still on my TBR list but this one is the most emotional that I have read to date.
This was a totally different type of premise for a book where we have Knox, a seemingly bad boy who uses sex to cope and deal with life, not knowing what his past history is but once finding out, I was completely enamored by him.  Knox has sole custody for his 3 younger brothers and I am not going to lie that the scenes with him and his brothers made me love him more if possible.  Knox has to attend a sex addicted counseling group where he meets his counselor – innocent and beautiful McKenna.
McKenna is not without a tragic past as well and because of this she is a fixer – working in shelters, helping out with these counseling sessions because she wants to help everyone, she wants to fix them to be the best that they can be.  Not realizing that with this type of coping mechanism that she is not dealing with her own issues, not fixing herself and living within the tragedy of her past – thus not living life and enjoying it.
Knowing that any type of relationship between these two is SO WRONG, I can't help but root for them and their undeniable attraction to each other.  And no, there was NO SEX INVOLVED (well yet in this book!).  I enjoyed the slow building "something" that was happening between them – it made my heart happy.  Yet something happens and DAMN I can't believe it ended like that!
So of course I want book 2 and thankfully don't have too long to wait as When I Surrender releases on April 7th.  Enjoy a sneak peek below….
This was definitely a short read but kept my attention the entire time and I definitely recommend it for those looking for a bit of a forbidden romance mixed with emotions that will definitely pull at your heart strings!

Enjoy a teaser from When I Surrender!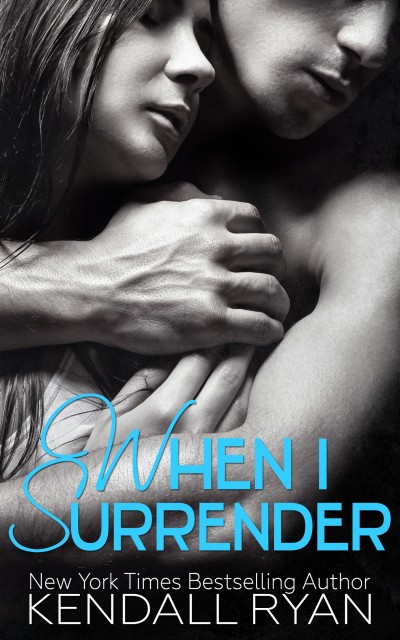 I watched McKenna sway and twist her hips to the beat of the music. She looked beautiful. Pink cheeks, two left feet and waves of shiny hair flowing around her face. Her eyes were focused on me, and despite asking for my friendship, I knew she wanted more. And somehow I knew it wouldn't be hard to talk her into it. She felt this intensity between us just like I did. The desire to explore her body, to fuck her until she cried out my name was getting stronger. And the alcohol clouding my system wasn't helping. The more time I spent with her, the more difficult resisting her was becoming. And what scared me even more was that the more time I spent with her, the urge to fuck other girls evaporated. There was only McKenna. Her sweet scent, her gentle nature and her quiet strength to make the world a better place were like a balm to me. I had to have her.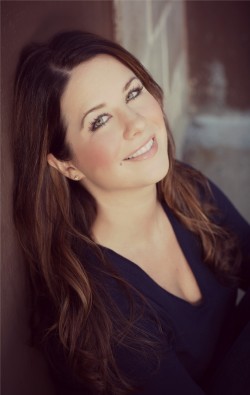 Kendall Ryan is the New York Times and USA Today bestselling author of the contemporary romance novels, HARD TO LOVE, THE IMPACT OF YOU, RESISTING HER and WORKING IT.
She's a sassy, yet polite Midwestern girl with a deep love of books, and a slight addiction to lipgloss! She lives in Minneapolis with an adorable husband, two naughty puppies, and a brand new son.
She enjoys being naughty, reading, and anything girly.
Series Reading Order
Book 1 – When I Break