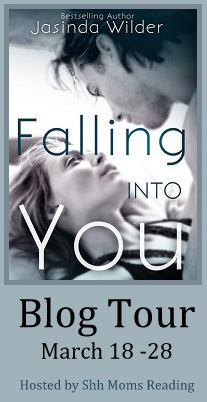 Today we welcome Jasinda Wilder to our blog as she celebrates her new release Falling into You.
Enter using Rafflecopter below for amazing giveaways!
4 STARS!!!
Summary
I wasn't always in love with Colton Calloway; I was in love with his younger brother, Kyle, first. Kyle was my first one true love, my first in every way.
Then, one stormy August night, he died, and the person I was died with him.
Colton didn't teach me how to live. He didn't heal the pain. He didn't make it okay. He taught me how to hurt, how to not be okay, and, eventually, how to let go.
Denise's Revew
Ok, I am not giving anything away that is not in the book blurb; Nell loses her first love Kyle and finds herself drawn to his older brother Colten.
Falling Into You is a wonderful story that highlights that it's not what life gives you, it's what you do with it.
The first part of this story gives you Nell's backstory, in raw and vivid detail. Your heart breaks for her, the level of pain the words on the page portray is masterful. You know she is going to have to fight to move on with her life
When you meet Colton, he is a mystery; as these two open up to each other Colton's backstory is revealed.
He shared with Nell the pain and turmoil in his past, a past that will have your heart breaking for him as a young man and swelling with pride for the man he has become.
Colton knows Nell is wounded. I adored that he did not try to fix her; he knew she needed to fix herself. Yes, he pushes but he pushes her to open up to let the pain out.
This book becomes a dual POV and I truly enjoyed.  Ms. Wilder makes the change in POV work.  She used it to highlight character traits and to allow the reader to develop bonds with both Nell and Colton.
Music played an amazing role in this story; not just songs you may recongize but original songs that were so well done. You can feel the characters emotions, emotions they seemed to only be able to get out in song. There are times in this story where the lyrics Colton writes (well the amazing talented Ms. Wilder writes) that may bring you to tears, the words are that powerful.
These two have a bond the reader can feel, the sex is hot and the connection tangible but it is even more than that!  These two communicate with looks and song lyrics and simple touches.
The story that develops between these two is heartfelt, passionate and becomes deeply emotional.
I did enjoy how the relationship developed and the end was well done truly showing Colton is a man who woul do anything for Nell. And a man she is lucky to have by her side.
I personally would have preferred an ending a bit further out or maybe an epilogue but overall it was really well done
The title of this book so fits the story, Falling Into You is woven into this couples story and is part of the reason I don't think I will ever forget this story.
This was my first book by Ms. Wilder but it is certainly not my last.
About the Author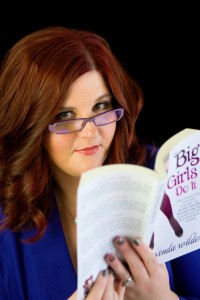 Jasinda Wilder is a Michigan native with a penchant for titillating tales about sexy men and strong women.
When she's not writing, she's probably shopping, baking, or reading.
Some of her favorite authors include Nora Roberts, JR Ward, Sherrilyn Kenyon, Liliana Hart and Bella Andre.
She loves to travel and some of her favorite vacations spots are Las Vegas, New York City and Toledo, Ohio.
You can often find Jasinda drinking sweet red wine with frozen berries and eating a cupcake.