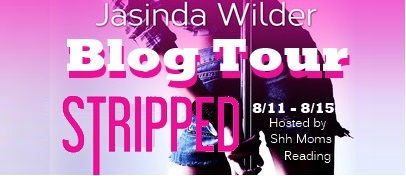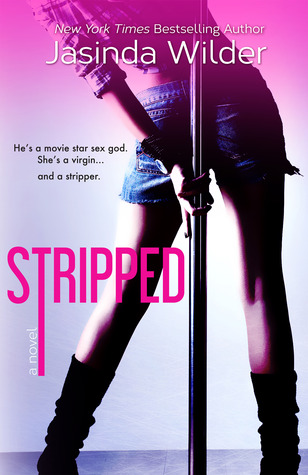 Today we welcome Jasinda Wilder to our blog as she celebrates her new book Stripped which released on Aug 16th.
Enter for a chance to win a giveaway using Rafflecopter below! Good luck!
---
5 STARS!!!
Synopsis
So how did I get myself into this situation, you ask? Simple: desperation. When you're faced with being homeless and hungry or taking off your clothes for money, the choice is easier than you'd imagine. That doesn't make it easy, though. Oh no. I hate it, in fact. There's nothing I'd like more than to quit and never go into another bar again, never hear the techno beat pulsing in my ears again, never feel the lecherous gazes of horny men again.
Then, one day, I meet a man. He's in my club, front and center. He watches me do my routine, and his gaze is full of hunger. Not the kind of desire I'm used to though. It's something different. Something hotter, deeper, and more possessive. I know who he is; of course I do. Everyone knows who Dawson Kellor is. He's People Magazine's Sexiest Man alive. He's the hottest actor in Hollywood. He's the man hand-picked for the role of Rhett Butler in the long-awaited remake of Gone With the Wind.
He's the kind of man who can have any woman in the entire world with a mere crook of his finger. So what's he doing looking at me like he has to have me? And how do I resist him when he looks at me with those intoxicating, changeable, quicksilver eyes?
I'm a virgin, and he's an American icon of male sexuality. I'm a stripper, and he's a man used to getting anything and everything he wants. And he wants me. I know I should say no, I know he's the worst kind of player…but what my mind knows, my body and my heart may not.
And then things get complicated.
EXCLUSIVE Excerpt
Chapter 1 (Part 5)

The corners of her eyes are tight, her forehead wrinkled. I turn away from her, back to Mrs. LeRoux.

"You think it was good?" I ask.

She nods. "I think it was an example of your potential. You can be a magnificent dancer, Grey. You must keep putting all of your emotions into your dance. Don't allow yourself to hold back."

I bend to grab my bag, rummaging through it for a towel. I join my mother at the door, wiping at my face with the rough white cotton. We leave and neither of us speaks as Mom drives us through Macon and out to our house in the suburbs,. I turn to glance at her, confused by her uncharacteristic silence. Usually she's chatty as a blue jay after dance class. She was a dancer, too, until she met Daddy and had me. She likes to talk about what I'm learning, the various techniques and such. Talking shop, reliving her days as a dancer. Now, however, she's slumped toward the window and she's driving with one hand. Her other hand is pressed to her forehead. Her eyes are narrowed, her features screwed up tight.

"Are you okay, Mom?" I ask.

She shoots me a faint attempt at a reassuring smile. "I'm fine, honey. I just have a headache."

I shrug and let the silence hang.

"Your dance was beautiful, Grey." Her voice is quiet, as if to speak too loud would cause further pain.

"Thanks, Mom."

"What did it mean?"

I don't answer right away; I'm not sure how to. I shrug. "Just…sometimes I feel…trapped."

Mom is the one to hesitate this time. "I know, honey. He just wants the best for you."

"His best. Not necessarily my best."

"He's your father."

"That doesn't mean what he thinks is right for me is always the only option."

Mom rubs at her forehead again with her knuckle, then holds out her hand, shaking it as if it's asleep. "I don't want to get into this right now, Grey. He's your father. He loves you, and he's just doing what he thinks is right. You need to be respectful."

"He's not respectful to me."

She shoots me a sharp, warning glare. "Don't, Grey." She winces, and then turns her eyes back to the road, blinking hard. "Goodness, this is the worst one yet," she mutters, more to herself than out loud.

"Worst one?" I stare at her in worry. "You've been having a lot of these headaches?"

"Here and there. Nothing too bad. They hit me in the morning, and they usually go away on their own." She clenches her hand into a fist and releases it, shakes it again.

I'm not sure what to say. Mom is tough. She's never sick, and the few times she is, she rarely complains and never takes the time to rest. She just powers through it until she's better. For her to visibly be in pain isn't a good sign. She must really be hurting.

"Should you see a doctor?" I ask.

She waves her hand in dismissal. "It's just a headache."

"What's wrong with your hand, then?"

"I don't know. It just…it feels numb. It's fine now."

We're home at this point, and she pulls the BMW into the garage and is out her door and into the house before I've even hauled my bag out of the back seat. I wave at Daddy as I pass his study on my way up the stairs. After I've showered, I head down to the kitchen, expecting to find Mom making dinner, but the kitchen is empty.

Daddy is still in his study, typing away at his computer, preparing for Sunday's sermon.

"Where's Mom?" I ask.

He looks up over the rim of his narrow reading glasses. "She's lying down. She's got a migraine, I guess."

"Is she okay? She said she's been having headaches."

He leans back in his chair. "I know. If they don't stop soon, I'm going to take her in to see a doctor whether she wants to or not."

"I'll make dinner then."

"Thank you, Grey. When you're finished, see if Mom wants something. She may not." He turns back to the computer. "I'll eat in here."

I retreat to the kitchen and start making dinner. I'm not as fancy a cook as Mom, but I can make a few good dishes. I rummage in the fridge and see that she'd gathered the ingredients to make chicken cordon bleu, so I make that, bringing Daddy his plate and can of Diet Coke. I head upstairs to check on Mom but she is asleep with the curtains drawn against the evening light. Even in sleep, her forehead is wrinkled and tight with pain.

Worry shoots through me, but I dismiss it. I leave the plate of food in case Mom wants it later, taking my plate and Coke into my room to eat as I finish my homework. Except for Mom's headaches, life is good.

So why do I feel a gnawing sense of unease?
Kim's Review
When I started reading Stripped I was quickly transported to Grey's teenage years and what it was like living with a father who was a Pastor of a mega-church and his "beliefs" & rules I had to …
I couldn't imagine as a teenager having to beg my father to take dance lessons, told what can & can't wear, how much make-up, no parties, and no boys all under the guise of protecting his daughter. The sad part is this left Grey clueless of how things actually work in the real world. Grey's mother is her best friend and the one that can usually talk her father into allowing Grey to do things. Right of the bat in the book I was left…
a tragic situation turns into a nightmare and Grey leaves home for college in So Cal. Grey isolates her self and only studies for the first year out there but a problem with financial aide has her scurrying to find a job and what she ends up with well let's just say she was ….
Grey's time at work wasn't the key component of the book ~ but it's the job that brings her face to face with Dawson ~ the mega hot Hollywood playboy that would have any woman…
but what really got me is the following day yep I could feel it coming but I know Grey was ….
and thus begins the fight of attraction. Grey knows who Dawson is and yes he had me ….
a time or two. As the synopsis points out Grey's a virgin ~ she has no clue just how desirable she actually is and one scene in the book when she was leaving the club after work had me…
I was fearful that Grey would never give Dawson the time of day cause these two sure liked to fight one another and I just …
but eventually yes Dawson proves to Grey what his feelings really are and oh yes they share some…
yes there is the hot scenes in the book! Grey continues to struggle with her moral compass and thankfully a reconciliation that had me..
and a clear picture at the end of Dawson & Grey's future together so I got a …
Stripped is more a coming of age story to me about a young girl who grew up sheltered that when push came to shove she did what she had to survive and ultimately she had to find and accept WHO she actually was. She was also able to find someone who stood by her who also had a past but sadly that past was with virtually no love and affection! Together Dawson & Grey learn to help the other accept their pasts and find the happiness they deserved!
About the Author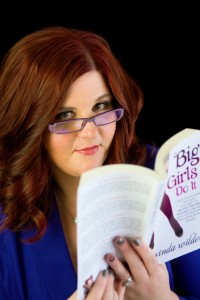 New York Times and USA Today bestselling author Jasinda Wilder is a Michigan native with a penchant for titillating tales about sexy men and strong women. When she's not writing, she's probably shopping, baking, or reading.
Some of her favorite authors include Nora Roberts, JR Ward, Sherrilyn Kenyon, Liliana Hart and Bella Andre.
She loves to travel and some of her favorite vacations spots are Las Vegas, New York City and Toledo, Ohio.
You can often find Jasinda drinking sweet red wine with frozen berries and eating a cupcake.
Jasinda is represented by Kristin Nelson of the Nelson Literary Agency.