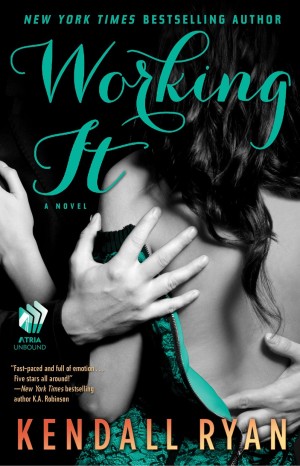 Today we welcome Kendall Ryan to our blog as she celebrates her new book Working It which released on November 11th.
Enter for a chance to win some amazing giveaways using Rafflecopter below!
---
Synopsis
A story of heart-stopping, toe-curling passion by the beloved bestselling author of Hard to Love, Resisting Her, and The Impact of You.
Straight-laced and well-mannered southerner Emmy Clarke is out of her depth in New York City's fashion world, but when she lands a job as an assistant at a modeling agency it seems like the perfect mix of business and pleasure. Working under the notoriously tyrannical Fiona Stone is a nightmare, but there's one distinct perk: ogling the ridiculously hot male models who parade through the office—particularly rising star Ben Shaw.
Ben is everything Emmy's not: exquisitely gorgeous, highly paid, and well-traveled. He's also got more issues than Vogue. Emmy looks after Ben on photo shoots, but she refuses to become another one of his lusting groupies. Ben finds Emmy's refreshingly real attitude to be surprisingly attractive.
Against a backdrop of the most fashionable cities in the world, casual flirting turns into an illicit affair, but when Ben's twisted past is revealed, and the bitter Fiona catches wind of their relationship, their careers and hearts are threatened.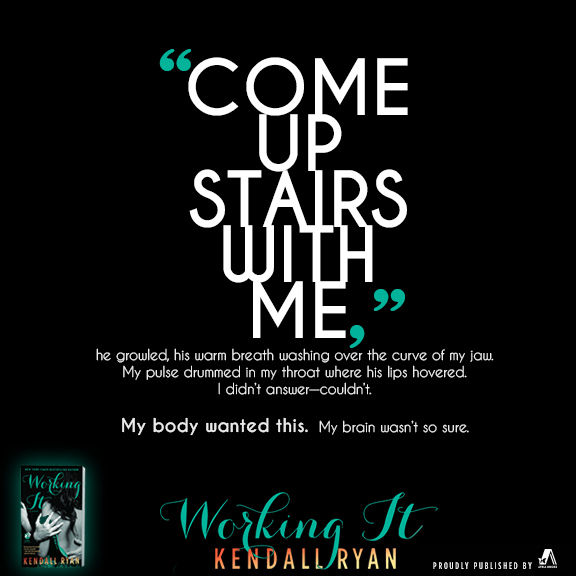 Denise and Christine's 4.5 STAR Review
D:  Working It tells the story of what happens when Emerson "Emmy" Clarke, a young woman from a small midwest town, comes face to face with world-renowned model Ben Shaw….Emmy find herself immersed in a new world; the world of high fashion.
C:  I LOVE the dazzling and desirable world of fashion and models and couldn't wait to dive right into this one and learn not only the behind the scenes but to experience what it was like for this small town innocent girl to be swept away in the romance of it all.  This reminded me of one of my favorite movies – The Devil Wears Prada – but it was so much more – the emotions, the characters and the hot factor was taken to a whole other level. 
D:  I truly enjoyed watching Emmy and Ben enjoy each other's company; yes this book has hot sex but more than that you saw these two get to know each other, spend time alone talking and understanding each other.
As Emmy gets to know Ben so does the reader. He is not what you first think, this model is no man-whore, but yes he does have past. Ben's characters so pulled at my heart; this stunningly handsome young man who lacks the love of family in his life.
For me this book makes you think; how does your childhood affect the adult you become? How do you recover when you lack the love a parent?
As you continue to learn of Ben's childhood, your heart will ache for him; it also helps you understand what seems like a borderline co-dependent relationship with his agent and Emmy's boss, Fiona.
Speaking of Fiona, you will likely dislike this woman from the moment you meet her and will continue to dislike and may even despise her in the end. For an author to evoke emotion like that from the reader means they did a good job!
C:  I agree with you Denise…I enjoyed getting to know Ben more and seeing a whole other side of him.  I loved his intensity and dominating personality and adored the sweet and sensitive side that he showed Emmy.  He isn't perfect as many would believe models to be and it made this character even more realistic and true in my mind.
I will admit that Emmy frustrated me at times – yes I liked her but I felt that she could have been strong, she could have stood up for her beliefs more – I felt that she fell too easily into whatever Ben said and I was afraid she was doing it because she thought that she could change his mind about relationships.  Despite this, I liked Emmy because she was hesitant for the right reasons; wanting to protect her heart because she knows that will want more and that she will likely fall for him faults and all.
And Fiona…honestly I can't even go there….I hated her SO much!
D:  I loved Ben's nicknames for Emmy.. it was very cute; the banter between these two was so funny and their text chats really drew me in.
The other thing I really enjoyed was the use of sleep… not sex.. sleep.. the peace that comes when you are able to sleep…for me it added to the story and showed in almost a physical sense the connection Ben felt to Emmy.
Ok I need to mention speaking of sex, there is a scene at 70% that is hot, and it provides an interesting perspective; Ben thinks this moment is about doing anything to make Emmy happy; but what he learns could truly take him to a place he never thought he would go.
C: OMG I loved this too!  Kendall sure knows how to write sex and did an amazing job with all of the hot scenes in this book!  I liked being in Ben's head in this particular scene you mentioned above and reading his thoughts and seeing him truly start to understand his feelings about his connection with Emmy.
D:  Just as Emmy and Ben find a place that they think is happy, Emmy is faced with the Ben's past, one she feared would never truly go away.
C:  I literally felt sick to my stomach towards the end because I KNEW that something was coming that I would not be happy with and it made the book so hard to put down – I read it in one sitting!
D:  Ms. Ryan does not leave the book open ended here but it does certainly leave the reader with a kind of happy for now ending… so I am looking forward to learning the rest of this story in Craving Him book 2; and yes I do wish these books were one story but that is just me.  Oh and I am very much looking forward to Braydon and Ellie and their story told in book 3 All or Nothing.
C:  The ending is not a cliffhanger but I CAN'T WAIT for Craving Him!  The end definitely left me wanting more, thinking about this book more and messaging Kendall right away to tell her that I NEEDED this book ASAP!  Enjoy a teaser from book 2 below!  And yes I agree Denise, given the banter we have already seen from Braydon and Ellie – that will be another Kendall Ryan book not to miss! Job well done!
Craving Him (Love By Design #2) TEASER **do not continue if you have not read Book 1**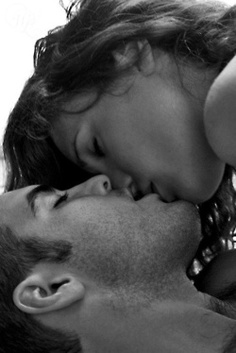 "Chocolate's an aphrodisiac, you know?" I licked the droplet of warm melted chocolate from my bottom lip, looking directly at Ben.
He watched me with a heated stare, yet he remained poised and seemingly unaffected.
I upped the ante, slipping my shoe off under the table and brought my foot to his lap.
His eyes were locked on my mouth, and his Adam's apple bobbed as he swallowed. "Be careful, Emmy. I'll take you in the back and fuck you in the bathroom if you can't behave."
My heart thumped erratically in my chest, and my body instinctively responded to the dark tone of his voice. It had been my idea to wait and now he was using it against me.
"You said you wanted to wait. Did you change your mind?"
I met his stare, my breathing suddenly hitching in my throat. "I, I'm not sure," I murmured.
"I know what you're trying to do," he said, his voice low and seductive.
"What's that?"
"The chocolate, the wine, the romance. You want me. It's okay, I understand." He treated me to one of his panty-melting smiles and I giggled nervously. "If you want me to fuck you, all you have to do is beg me."
Holy mother. I pressed my thighs together. I wouldn't beg him. Would I? But I pretty much broke every rule when it came to him. I'd jumped into bed, and into this tumultuous relationship with him, I'd had a threesome with him and his friend simply because I couldn't stand the idea that Fiona had had something I hadn't. My brain didn't work so well when I was near him. Logical thought went out the window, and instead I followed my body's instincts. Still, I couldn't believe how much he could turn me on with a heated stare and a bit of dirty talk. It really wasn't fair.
"Ben…that word…"
"Fuck?"
"Yeah. It's just so…"
"So, what?"
"Vulgar. Crass."
"If you want to be fucked raw, or make love, I'm happy to oblige whatever you want." He leaned closer, his intense hazel gaze locked on mine. "But I seem to remember you liked it hard. I'm just trying to be helpful."
Blood rushed into my cheeks as my face heated. He was trying to kill me was more like it. I clamped my thighs together and straightened my spine, refocusing on the uneaten food on my plate.
Ben chuckled under his breath.
Soon, he'd paid the check and led me outside to the waiting car. He opened the passenger door and I slipped inside. I knew without asking that we'd be going to his place to spend the night. And I had no plans of arguing with him over that.
We zipped away from the curb and Ben laced his fingers in mine.
About the Author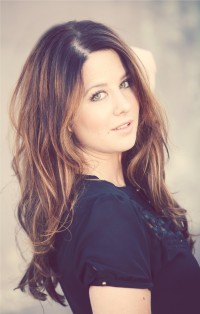 Kendall Ryan is the New York Times and USA Today bestselling author of the contemporary romance novels HARD TO LOVE, UNRAVEL ME, MAKE ME YOURS, RESISTING HER and THE IMPACT OF YOU. She's a sassy, yet polite Midwestern gal with a deep love of books, and a slight addiction to lipgloss. Visit her at: www.kendallryanbooks.com for the latest books news.