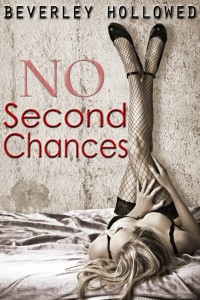 Today we welcome Beverley Hollowed to our blog as she celebrates her new book No Second Chances which released on April 29th.
---
STARS!!!
Synopsis
No nonsense mechanic, Ally Brody is a 'one chance only' kind of girl. When she catches her boyfriend, of two years, cheating with his assistant on a surprise visit to his office, there will be No Second Chances.
Determined not to fall for the wrong kind of man again, she comes face to face with Cole Thomas. He is gorgeous, charming, rich and everything Ally swore she should stay away from.
Cole wants Ally and he will stop at nothing until he gets what he desires. Bit by bit he breaks through her barriers and takes her on a journey of love and sexual awakenings. Will her obsessed ex, who refuses to accept it's over, or a secret Cole himself is hiding, destroy their relationship before it even gets started?
Can Ally break her own rule and explore the possibility that Cole just might be the one worthy of a Second Chance?
Excerpt
Cole held her tighter to him and kissed her harder. Dipping his tongue into her mouth and caressing her tongue with his, the desire she had felt earlier came back with such a rush it almost knocked her off her feet.

She dropped her hand against his crotch and he was already rock hard.

Suddenly feeling brave and driven by the need to reassure him, she pushed him back against the kitchen table and kissing him one more time before she slowly dropped to her knees in front of him.
About the Author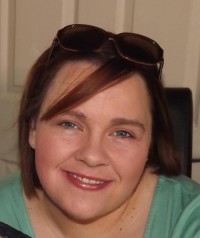 I am Beverley, though my friends call me Bev, I am 38 years old and I live in Dublin with my Husband and 2 sons. I love to read and I love music.
I has been writing as long as I can remember.
I released my first book in December 2012 called Forever and Always.
My new book, No Second Chances (the first book from The Chances Series) is due for release April 29th….
Some random fact about me…. I am a middle child, I have a fear of Mirrors and birds and I make custom Jewelery.