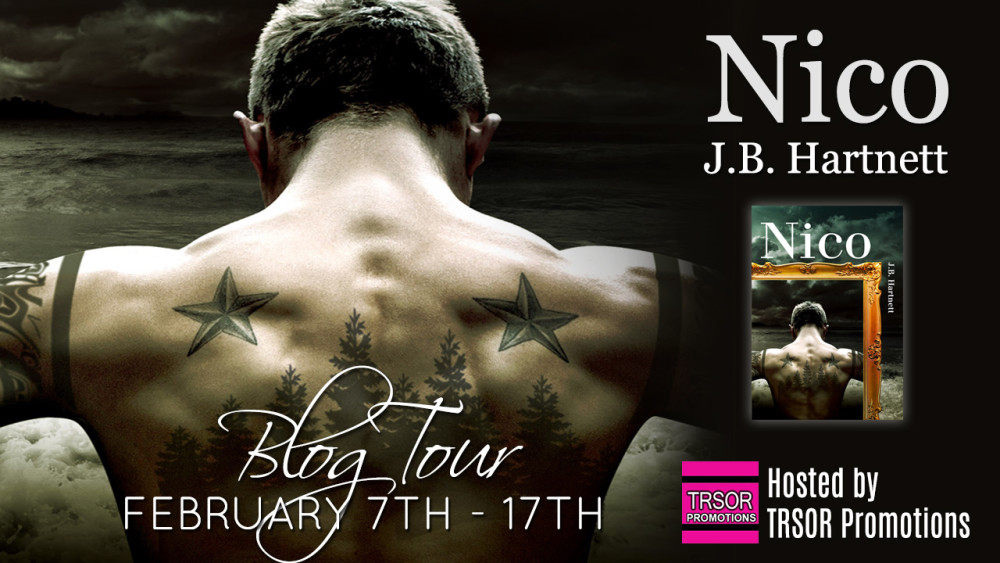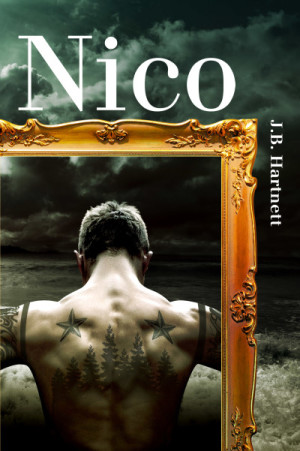 Today we welcome J.B. Hartnett to our blog as she celebrates her new release NICO!
Enter to win an amazing giveaway using Rafflecopter below. Good luck!
---

When I was a boy, I met a girl.
She didn't know it then, but…
She changed me.
Now…..I am a man.
A man who is broken by the stories of the women who come to me.
They are my birds with broken wings.
I help them heal, help them to make them strong, so they can fly free.
Lark changed me. Loved Me. Made Me Strong.
With her, I am free.
I write…
To the girl of the past.
To the girl of my present.
And, the girl of my future.
Dear Dish….
**Although Nico is considered part of The Leaves Series, it can be read as a stand alone**

"Nico…" she begged.

"What is it, babe?" In that moment, I was a tease. I was going to make sure I took this bad fuckin' day and turn it into something she would remember happily.

"You know what I want," she moaned.

"Don't move." I walked away, into the kitchen and dug into one of the bags. The store fuckin' got me, what could I say. I was gonna barbeque in style next summer. But one thing my kitchen needed was a new spatula. Nice rubber handle, strong, and wide, flat, heatproof silicon…perfect for what I wanted. I came back and rubbed over her left cheek, pulled away for that perfect first contact and…

Thwack!
Julie is a Southern California native, a fan of a really good story (preferably romance with a happily ever after), really good pie (preferably pumpkin) and copious amounts of coffee (preferably Folgers).
She has always enjoyed writing and at one time thought she could be a singer songwriter…the 'writer' part is the one that stuck.
Julie is obsessed with pi…the equation(and the food). She's allergic to cats and cantaloupe and hates mushrooms…so if you ever want to give her a gift, those are out for sure.She currently lives with her own romance hero husband and two boys in Melbourne, Australia.
---
Series Reading Order
Book 1 – Inky

Book 2 – Cole