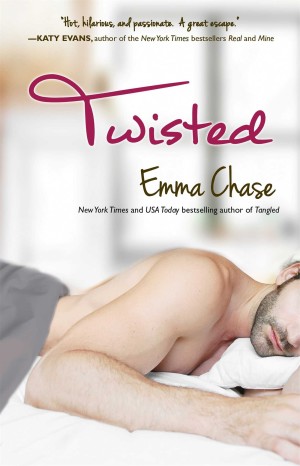 Today we welcome Emma Chase to our blog as she celebrates her new book TWISTED which released on March 25th. Make sure to enter for a chance to win an ebook copy of this book below! Good luck!!!
---

Falling in love is easy. Staying in love is hard. In this heart-pounding follow-up to Tangled by New York Times bestseller Emma Chase, Kate reveals that there is trouble in paradise, when unexpected circumstances force her and Drew to "renegotiate" their relationship.
There are two kinds of people in the world. The ones who look first, and the ones who leap. I've always been more of a looker. Cautious. A planner. That changed after I met Drew Evans. He was so persistent. So sure of himself—and of me.
But not all love stories end happily ever after. Did you think Drew and I were going to ride off into the sunset? Join the club. Now I have to make a choice; the most important of my life. Drew already made his—in fact, he tried to decide for the both of us. But you know that's just not my style. So I came back to Greenville, Ohio, alone. Well, sort of alone…
What I've come to realize is that old habits die hard, and sometimes you have to go back to where you began before you can move ahead.

"Would you fucking stop! Why are you being like this?"

I glare up at him. "Because you don't even care! I'm really upset here – and you don't give a shit!"

His eyes open wide, incredulous.

"Of course I give a shit – I'm the one getting Jimmy Choos thrown at my head like Chinese freaking stars!"

"If you care so much, why don't you apologize?!"

"Because I didn't fucking do anything! I have no problem crawling on my hands and knees when I screw up. But if you think I'm gonna beg because you've been possessed by the Hormone Demon – you're out of your mind sweetheart."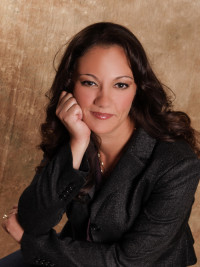 By day, Emma Chase is a devoted wife and mother of two who resides in a small, rural town in New Jersey. By night she is a keyboard crusader, toiling away the hours to bring her colorful characters and their endless antics to life. She has a long standing love/hate relationship with caffeine.
Emma is an avid reader. Before her children were born she was known to consume whole books in a single day. Writing has also always been a passion and with the 2013 release of her debut romantic comedy, Tangled, the ability to now call herself an author is nothing less than a dream come true.
---
Series Reading Order
Book 1 – Tangled

Book 1.5 – Holy Frigging Matrimony: A Tangled Series Short Story

Book 2 – Twisted