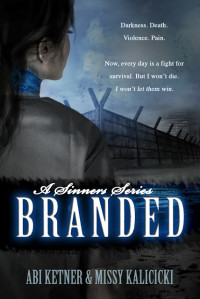 Today we welcome Abi Ketner and Missy Kalicicki to our blog as they celebrate their new book Branded which released on June 28th.
---
5 STARS!!!
Synopsis
Twenty years ago the Commander came into power and murdered all who opposed him. In his warped mind, the seven deadliest sins were the downfall of our society. He created the Hole where sinners are branded according to their sins and might survive a few years. At best.
Now LUST wraps around my neck like blue fingers strangling me. I've been accused of a crime I didn't commit and now the Hole is my new home.
Darkness. Death. Violence. Pain.
Now, every day is a fight for survival. But I won't die. I won't let them win.
The Hole can't keep me. The Hole can't break me.
I am more than my brand. I'm a fighter.
My name is Lexi Hamilton, and this is my story.
Kim's Review
After reading the first Chapter that was posted ~ something I NEVER do ~ I totally HAD to read this book!!! Honestly, this is the second dystopian book I've read (the other one is part of another series) and let's just I'm ….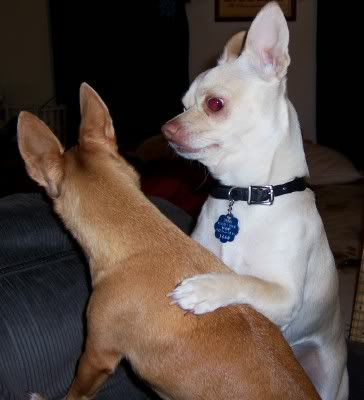 This book sucked me in the minute I started it ~ right out of the gates Lexi is apprehended for reasons that well made me downright


and then what she went through while being processed well I was…


and the reason why she has been arrested one of The Seven Deadly Sins would've had me …


She's immediately assigned a guard ~ Cole ~ Lexi is Cole's new assignment and he will be escorting her to The Hole and he will be responsible for her. In the beginning the way Cole treated Lexi had me wanting to …


him where it counts but thankfully that thought didn't last for too long! The Hole is BEYOND the worst place a "sinner" can be banished and banishment itself doesn't mean you are locked away ~ nope you are working while you are in The Hole ~ and the assignment your given is the one your stuck with. For Lexi I felt …


at her assignment until she was introduced to a certain co-worker who had me …


There were things that happened in The Hole that had me..


and there were times Cole would act a certain way and I would..


Love between a Prisoner and there Guard is ABOSOLUTELY forbidden and when we witness the repercussions of getting caught in such an illicit affair I was …


There were many ups and downs in this book! There were times that I did


and when the unthinkable happens I totally..


and then I totally….


because finally feelings were owned up to and things started to get really good and really edge on the seat. There a few …

running through my mind. Of course I had a few more times where I was…


and when it got to then end and a plan I was cheering for I started …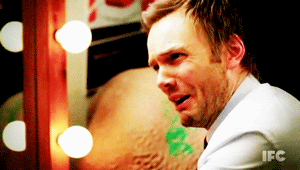 again and I swear not even 5 minutes I was like..


and at the end I started …


What's next for Cole & Lexi? Will they get to openly express their love for one another? Will they get their happily ever-after? Or will they always be …



and looking over their shoulders? Well Ladies, that's something we have to wait to find out as the series develops. This is the first book in the Sinner's series and while this is a series the end of Branded does deliver a huge…


and for me a big …


cause I already want MORE!!!!!!! Above & Beyond 5 stars ~ absolutely wonderful story that is intriguing and kept me on the edge of my seat the entire time ~ A forbidden love that develops slowly and once started nothing will stand in the way of Cole & Lexi being together!!!
About the Authors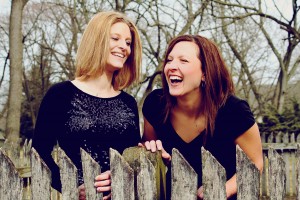 Abi and Missy met in the summer of 1999 at college orientation and have been best friends ever since. After college, they added jobs, husbands and kids to their lives, but they still found time for their friendship. Instead of hanging out on weekends, they went to dinner once a month and reviewed books. What started out as an enjoyable hobby has now become an incredible adventure.
---
TOUR SCHEDULE
June 28th:
Uncorked Thoughts – Review
A Bookish Escape – Review
My Favorite Escape – Review
Mom With A Kindle – Promo
The Fantastical World of Wonders – Review
Adventures of Life and Literature – Review
Little Miss Drama Queen – Review
June 29th:
All Aboard the Book Blog – Review
candy coated book blog – Review
Proserpine Craving Books – Promo
Whirlwindbooks – Review
June 30th:
Teen Blurb – Review
Devoured Words – Review
Shhh mommy's in the bathroom.,.reading – Review
Shelves of Books Blog – Review
Trudy's All Things Books' Blog – Review
3 Partners in Shopping, Nana, Mommy, & Sissy, Too! – Review
Up All Night Book Addict – Promo
Sweeping Me – Promo
I Feel the Need, the Need to Read – Review
Belladonna's Book Corner – Review
Simply Sensational Book Fanatics – Promo
July 1st:
Lounging with Lindsey – Review
Heather's Book Chatter – Review
Confessions of a Book Addict – Promo
Babbling of a Bookaholic – Review
Novel Seduction – Review
Book Addicts Not-So Anoymous – Review
Shh Moms Reading – Review
Sassy Book Lovers – Promo
Sweet Southern Home – Promo
The BookChick – Promo
July 2nd:
Angela's Smexy Book Reviews – Review
Immerse in a World lf Fiction – Review
The Geekery Book Review – Review
Coffee, Books and Me – Promo
Chris Book Blog Emporium – Promo
July 3rd:
Rants~N~Scribbles – Review
mary elizabeth's crazy book obsession – Review
Imagine a World – Review
Boekie's Book Reviews – Review
tanyas Book Nook – Review
Escape Into A Book – Review
July 4th:
First Class Books – Review
Review by Tammy & Kim – Review
So Bookalicious – Review
Book Reader Chronicles – Review
July 5th:
The Rookie Romance Blog – Review
DanaSquare – Review
I'd So Rather Be Reading – Review
I Heart Books – Review
July 6th:
Letter Trails – Review
Bookmakrs, Spoilers and Happily Ever After – Review
July 7th:
Delighted Reader – Review
The Hive – Review
Book Crazy – Promo
July 8th:
Book Deep in Cliffhangers – Review
Reading Until Dawn – Review
Reading, Eating & Dreaming – Promo
July 9th:
My Book Muse – Review
The Book Hookup – Review
Shut Up & Read – Review
July 10th:
Auggie-Talk – Promo
Fandom Fanatic – Review
From the Shadows I Review – Review
Sarah's Book Blog – Review
Smardy Pants Book Blog – Promo
Ramblings of a Diva Booknerd – Review
Paranormal Opinion – Review
Lori's Book Blog – Promo
July 11th:
Curling Up With A Good Book – Promo
It's a Book Life – Review
Little Bookworm Reviews – Review
July 12th:
Stuck In YA Books – Review
Book Bitches Blog – Review
My Book Addiction and More – Promo
Addicted Readers – Review
Pen and Muse – Review
July 13th:
Pinkindle Reads & Reviews – Review
Book To Book Reviews – Review
JellybeanArson – Review
July 14th:
Dark Obsession Chronicles – Review
July 15th:
Book-Marks the Spot – Review
SIK Book Reviews – Review
Pause Time – Review
Into the Night Reviews – Review
Bookwyrming Thoughts – Review
Delphina Reads Too Much – Review
Reader Girls – Review
Nette's Bookshelf Reviews – Review