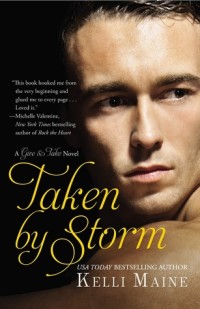 Today we welcome Kelli Maine to our blog as she celebrates her new book Taken By Storm which released on May 7th.
Read an EXCLUSIVE deleted scene from Taken By Storm following our dual review.
Enter using Rafflecopter below for  a chance to win a papeback of this AMAZING book!
---
5 STARS!!!
Synopsis
The emotional rollercoaster of the USA TODAY bestselling Give & Take series by Kelli Maine continues with MJ and Maddie's story!
DECEPTION
Maddie Simcoe knows the devastation that comes from keeping secrets. Now, she's desperate to move on from the heartbreak that almost destroyed her — trading wild passion that once made her knees weak for a life of comfortable stability. But before Maddie can start over, she must return home to put the past behind her once and for all…
PASSION
When Maddie blows back into MJ Rocha's life, nothing will stop him from proving to her that walking away from him was the biggest mistake of her life — not even the engagement ring she wears. Her every look, every touch tells MJ that the fire that once raged between them still burns hot, and MJ won't give up until Maddie gives in to the inferno.
REDEMPTION
Trapped by a hurricane roaring through Turtle Tear Island, MJ and Maddie find shelter in each others' arms. While the lightning flashes, MJ and Maddie are helpless to fight bonds of desire that tie them together. But just as they're about to surrender to the torturous longing that consumes them both, the storm unleashes violent secrets from MJ's past…secrets that could wash away all MJ and Maddie's hopes of forever…
TAKEN BY STORM
Conversation Key
Christine – response in purple font
Kim- response in blue font
Kim and Christine's Review
Christine: I love Kelli Maine and her Give & Take Series so couldn't wait to dive into Taken By Storm to learn more about the son that Merrick didn't know about MJ.
Kim: When I got my hands on Taken by Storm I was doing a little of this…



okay, okay I was really doing this…………………..


Kim: I have this THING for Merrick and I couldn't wait to see more of him but Lord Almighty I wasn't prepared for MJ ~ Ladies this would be me if I ran into this younger version of the Merrick on the street…..


Christine: This is the story of MJ and Maddie who grew up together as young children and had a great friendship and bond that turned into love. For an unknown reason, Maddie decides to run away from this new love with MJ and breaks his heart and spirit thus ruining him for other girls later.
Kim: Seriously though I really loved Maddie and I hated why she had to do what she did to MJ ~ It will have you in ……………………..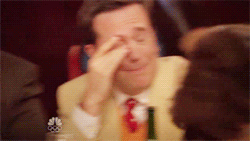 and yes I had to ……………………………………………


Christine: Maddie returns home to where it all began a year later as her current boyfriend Talan has proposed to her and she can't accept because of old feelings for MJ that were never resolved. Seeing them interact with each other, you can't deny the fireworks between them. They are EXPLOSIVE and as an outside looking in at their relationship, I know in my heart that they are meant to be.
My heart goes out to MJ as he has definite daddy issues being ignored and not acknowledged by Merrick. A lot of his insecurities and issues now stem from that but I can't help but compare them together – like father like son.
Kim: when Maddie & MJ got together ~ two stubborn mules that each wanted the other so much but couldn't see if would work seriously…..


and oh my dear do things really heat up when they both are at Turtle Tear …………………………………………………….



but don't think it was all peachy keen the minute Maddie got there because MJ forced her hand with getting there and that had me…..


and I'm sure Maddie wanted to do a little of this to MJ………….


Christine: I enjoyed reading this story in the past and present as it gave me insight into Maddie and MJ's backstory. The sex and obvious love that they felt for each other was all consuming and real. As I continue to read, I am saddened that they can't be together for whatever this reason is that Maddie is hiding and I want to knock some sense into her and tell her to TELL THE TRUTH! NOTHING is that important to deny yourself true love.
Kim: but while there on the island something happens well comes to light so to speak that left me…………………………………………


and then Maddie bless her poor heart ~ the selfless doll would do anything for her father and when she gets that call I was in……….


Christine: And when we FINALLY find out what that secret is – OH MY FREAKING GOD! It is CRAZY INSANE!
Kim: But as Christine mentioned just you wait until the "BIG" secret is revealed about why Maddie did what she did and the lengths some will go to keep things "hidden" you will be left like I was…………..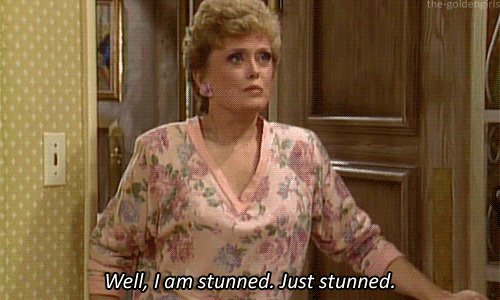 Christine: Will this couple who were forced to be separated for a year be able to forgive and move forward? Will there be an opportunity for a second chance at this once in a lifetime love?
You will have to read it to find out!!!!
Kim: I already miss MJ & Maddie and by the end I was so………………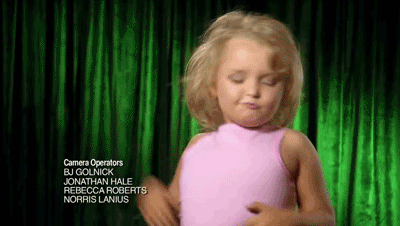 Christine: GREAT JOB KELLI!!! I need MORE of these Rocha men! Oh and a plane ticket to Turtle Tear please 🙂
Kim: BEYOND 5 FREAKING AMAZING FANFREAKINGTASTIC STARS ~ MJ IS YUMMY~ you will love him and Merrick awwwwwww ~ As always beautifully written story and you will get sucked in right away. You won't be putting this one down and you will……………………………………


Kelli I can't wait for more, even though we just go this!!! I was totally ………………………………………………….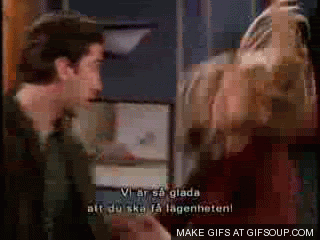 at the end of Taken By Storm and totaling dreaming about where Kelli will lead us next. I highly recommend this one and I promise you will fall in love with it as much as I have!!!I know you will agree with me when I say Kelli is freaking amazing and yep this is me………..

EXCLUSIVE Deleted Scene
MJ's lips slammed back into hers. He carried her up the steps and pressed her back to the door. Her hands ran over his shoulders, pressing and rubbing, coaxing him to keep going. Never stop. She would die if he stopped.
"Door," he panted.
She reached behind her and turned the knob. The door flew open behind her, and they tumbled inside onto the floor. She scuttled backward, and he followed on his hands and knees. His gaze, like a lion stalking his prey, made her throb between her legs, and her heart pound in her chest.
This wasn't going to be making love. This would be primal, urgent, hard and fast. She knew he'd take her how he wanted, and she'd hold on tight and lose herself in him.
Maddie shivered in anticipation and earned herself a smug smirk from MJ. He grabbed her foot and yanked her to him. By the look in his eyes, she wondered if she was about to take part in revenge sex.
He pulled her sandals off and tossed them into the family room. Her t-shirt was next—off in one quick tug over her head. MJ ran his lips over her neck and whispered in her ear, "Are you afraid?"
"No." Her lips trembled around the word.
"You're shaking." He stood, pulled her to her feet and steered her into her bedroom where he shut and locked the door. He lowered his eyes and stared at her with that predatory expression on his face. "This is your last chance to stop me."
She'd never seen him like this. So hungry and aggressive. It made her want him in ways she'd never felt before. Purely physical ways that had heat pooling low in her stomach. She had to turn off her mind for an hour, let the guilt come later if it meant having MJ inside her again.
He strode toward her and hooked her by the waistband of her shorts. "Take these off. Now."
He crossed his arms and watched her. She shouldn't. She wasn't his anymore. He lifted a brow. She licked her lips and unbuttoned her short. She'd never stripped for him before. They'd never made undressing part of foreplay. Although she'd been naked with MJ many times before, standing there shimmying her shorts down her thighs while he scrutinized her every move made her timid and shy.
When she kicked her shorts to the side, he dropped to his knees in front of her and leaned his forehead against her stomach. His teeth grazed the band of her panties. She grasped the back of his head, keeping him there.
His thumbs hooked the sides of her underwear, and he slipped them down her legs. He glanced up at her from under his thick, dark lashes, his expression promising: Now you're going to pay.
About the Author

Erotic romance author of the Give and Take series. TAKEN and NO TAKE BACKS: A Novella, now available! GIVEN 2013.
---
GIVEAWAY
a Rafflecopter giveaway