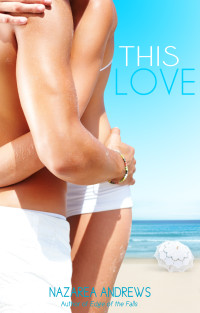 Today we welcome Nazarea Andrews to our blog as she celebrates her new book This Love which released on June 25th.
---
5 STARS!!!
Synopsis
She wants a summer job and a ride to a wedding.
He wants an assistant and a distraction from the mess his life had become.
They didn't know they needed each other.
Avery Emili needs two grand. Two grand and a plane ticket–her sister is counting on her to get to Jamaica for her wedding. But the semester is over, and tutoring college freshman and high school students has dried up until the fall.
Atticus Grimes needs help–the messy split with his wife left the twenty-eight year old professor scrambling to keep things together as the semester winds down. Now he's got a research grant he has to actually do research for and all he wants to do is drown himself in a tall bottle of bourbon.
When Avery sees his ad for an assistant, all she's thinking is a summer job. But as they spend time together, in the office and out, both of them begin to realize something is there. Something that can't happen–he's a professor and she's a student. And both of them have histories, pasts that won't let go. Can two broken people pulled apart by expectations find a way to be whole?
Kim's Review
WOW! Simply WOW! I didn't know what to expect from This Love! I knew from the synopsis that I was highly intrigued by the story of a "forbidden" relationship but what I didn't expect to find was a beautiful well written story of two people with a past relationships that failed finding EXACTLY what they needed in one another. I was simply
Avery finds the summer before her senior year at Branton that she is need of a job and some cash QUICK! Her sister is getting married and she is going to be her maid of honor. Atticus (Atti) needs another research assistant after Nik is no longer around and he needs to get things back on track or he will lose the research grant given. Luckily for these two Atti's best friend, Dane, intervenes and places and ad on Craigslist! Avery just happens to see it and immediately calls Atti ~ and well this is the point where I
Unbeknownst to Atti the ad is listed and he has an explosion of phone calls and after a heavy night drinking trying to forget what happened 5 months earlier it takes just hearing Avery's for him to agree to meet with her and yes ladies I was
I could easily keep chatting about each paragraph in the book ~ it's that amazing! Don't think for one minute this is the "typical" Professor/Student forbidden love affair. No this one has MEAT to it! Two very painful past relationships ~ one heartbreaking event that Avery experienced had me
And then wanting to
Josh around ~ ohhhh he made me so mad! And Nik O.M.G. she needs to be
For what she put Atti through! I could go on and on about my feelings for those two. There were times while I was reading This Love that I
And then I
And I was oh so
I had a few of these
At points of the story but my gosh the END oh the END ~ It just had me
A 5 star read that I will READ again I'm so in love with Atti & Avery and I want to know oh so much more and perhaps I will. This is the first book in the series but the next book is Dane & Scout's story!!! Scout is Atti's sister and you will learn more about her in the next book but in This Love she was a
And needed to get put to rights before she can move forward.
If you are looking for a book that will have you giddy, sobbing, laughing, drooling and at times
Then you've found it and I recommend you put this one on your TBR immediately! I will certainly follow this author! I love her writing style and her "oh so steamy" scenes aren't the run of the mill oh no they are freaking fantastic and you get to see a side of Atti that had me wanting to jump in my Kindle and be Avery for a while!!!
About the Author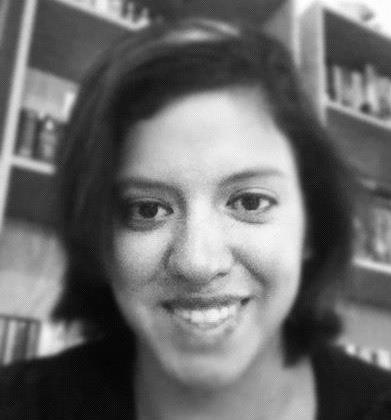 Nazarea Andrews is an avid reader and tends to write the stories she wants to read. She loves chocolate and coffee almost as much as she loves books, but not quite as much as she loves her kids. She lives in south Georgia with her husband, daughters, and overgrown dog.