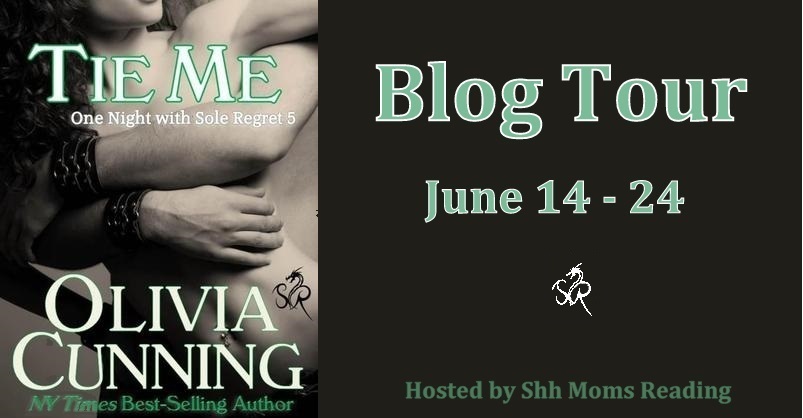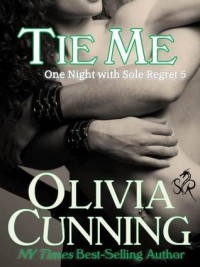 Today we welcome Olivia Cunning to our blog as she celebrates her new book Tie Me which released on June 14th. We are honored to have hosted this tour for Olivia and hope you have enjoyed all of the stops and reviews from the different blogs who have participated!
Enter for a chance to win an ebook of this AMAZING book below
---
4.5 STARS!!!
Synopsis
His heart is tied to his past…
When Sole Regret's rhythm guitarist, Kellen Jamison, vowed to be faithful to his fiancée and love her forever, he meant it. He never expected to lose her to cancer so early in life. He's certain he'll never love again, but destiny has another plan for him.
Her heart is tied to her work…
Grammy-winning classical composer and piano virtuoso, Dawn O'Reilly, is overwhelmed with music-writing deadlines, a fickle muse, and high-expectations. She doesn't have time to find love, but chance seeks to interfere with her carefully devised plans.
They're bound to become entangled…
From the instant Kellen hears Dawn's latest musical composition, his spirits rise. The stirring melody and the remarkable woman responsible for its creation are impossible to resist. His attraction is undeniable; her passion unquenchable. Kellen teaches Dawn there's freedom in bondage, while her sensuality drives him to unleash his tightly controlled self-restraint. Will the ropes Kellen uses to secure Dawn's body be the force that binds them together or ultimately sever all ties between them?
Teaser
Denise's Review
Tie Me is Sole Regret's rhythm guitarist, Kellen Jamison's, time to be in the spotlight.
In early books we have learned that Kellen "Kelly" is deeply affected by the loss of his fiancée, Sara.
Ms. Cunning does not disappoint this story.  It is hot, powerful and Kellen's story will pull at your heart strings
As Kellen is struggling with trying to release the pain of losing Sara, he is drawn to the music being made my Grammy-winning classical composer and piano virtuoso, Dawn O'Reilly.
Dawn is everything Kellen has not been attracted to in the past. Listening to Kellen "rationalize" what is Ok to do without Sara will have your heart breaking for this man who so deserves to be happy .
As these two explore their common love for music and as they allow themselves to feel the effect music has on each of their souls, the reader can feel the connection they share.
The struggle Kellen feels as he battles feelings he thought he would only even feel for Sara is tangible, his struggle is one that will have you shaking your kindle, trying to get Kellen to see is allowed to move forward.
As always I also enjoyed the conversations between the band members, at the end of the book there is dialogue between Kellen and Owen that is classic; reflecting perfectly the personality Ms. Cunning constructed for each.
This series is told as a series of One Nights with a band member, though I wish they were longer, I was struck by how much emotion Ms. Cunning squeezed into this read.
Your heart will ache for Kellen, you panties will melt for Kellen, you won't be sure if you feel bad for Sara for dying young or if you somehow start to hate a dead woman.  But in the end you will be rooting for Dawn and hoping she can get Kellen to Live and Love.
No, I am not going to tell you how this ends, I will say there are still many open pieces surrounding the band members and Yes, I want more!!!
I am very much looking forward to Tell Me (One Night with Sole Regret, #6).
Ms. Cunning has created a wonderful cast, each band member has his own personality and their interactions with each other for a wonderful series, we highly recommend it.
About the Author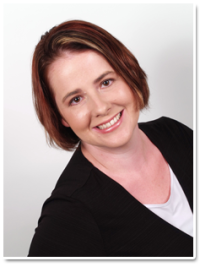 Combining her love for romantic fiction and rock 'n roll, USA Today Best-Selling Author Olivia Cunning writes erotic romance centered around rock musicians.
Raised on hard rock music from the cradle, she attended her first Styx concert at age six and fell instantly in love with live music. She's been known to travel over a thousand miles just to see a favorite band in concert. As a teen, she discovered her second love, romantic fiction — first, voraciously reading steamy romance novels and then penning her own.
Olivia's first book in her Sinner's Tour Series, Backstage Pass, was published in 2010 by Sourcebooks. Book two in the series, Rock Hard, was published in 2011 and the third book, Double Time just released November 2012. The last two books in the series are expected to be out in 2013. Aside from the Sinners Tour that launched her career, Olivia has been hard at work on a few other series and stand alones . . . of course with the music turned up.
---
AWARDS RECEIVED
~ In November 2012, Double Time made the USA Today Best-Seller List
~ Backstage Pass won the Reader's Crown in 2011 for both Best First Book and Best Long Erotic Romance
~ Backstage Pass won More than Magic in 2011 for Best Erotic Romance
QUICK FACTS ON OLIVIA
~ Despite the encouragement of her English teachers to pursue writing, she majored in biology in college.
~ Olivia earned a master's degree in Pathobiology and Molecular Medicine. After her beloved grandfather died of a heart attack, she aspired to find the cure for atherosclerosis, but found biomedical research tedious and frustrating, so switched to teaching.
~Olivia loves to attend metal concerts. She regularly embarrasses her college-aged son by headbanging in public and gets accused of not "looking like" a metal head.
~Olivia finished writing her first contemporary series romance novel at age 19. It remains unpublished.
~Olivia has always had a vivid imagination. At age three, she had seven imaginary friends and still remembers the stories she made up about them. One, named Splinter, was a giant talking skunk.
~Olivia is an army brat. She has lived all over the United States and in Germany. She tends to move every three to five years. Her most recent move to Galveston, Texas will hopefully be her last.
---
GIVEAWAY
Leave a comment after this post on who you think Kim's favorite member of Sole Regret is and why and from the correct responses, we will choose ONE winner for an ebook giveaway. Good luck!!!