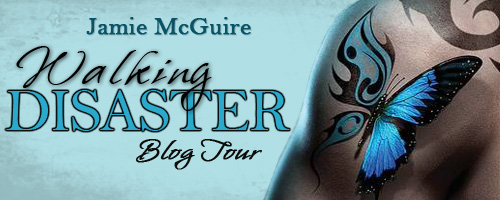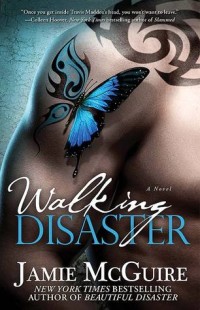 We are SO EXCITED to be welcoming Jamie McGuire to our blog today as we CELEBRATE the release of Walking Disaster!!!!  The Moms of Shh Moms Reading LOVE Travis Maddox and couldn't wait to read and review this for you.
This is our first combined review together….enjoy!
Special thanks to Atria for providing us with an ARC copy for an honest review 🙂
---
5 STARS!!!
Synopsis
Finally, the highly anticipated follow-up to the New York Times bestseller Beautiful Disaster. Can you love someone too much?
Travis Maddox learned two things from his mother before she died: Love hard. Fight harder.
In Walking Disaster, the life of Travis is full of fast women, underground gambling, and violence. But just when he thinks he is invincible, Abby Abernathy brings him to his knees.
Every story has two sides. In Beautiful Disaster, Abby had her say. Now it's time to see the story through Travis's eyes.
The Mom's Review
Conversation Key
Christine – response in purple font
Denise- response in red font
Kim- response in blue font
Denise: From the moment you open this book it is clear it is not a retelling of book 1, A Beautiful Disaster. The prologue of this book provides great insight into Travis where book 1 kept both Abby and Travis' backstories a mystery for much of the book. I thoroughly enjoyed the telling of this story from Travis' eyes. His POV added to the story that was told in book 1 and allowed the reader to bond with him even more.
Christine: I totally agree Denise! I truly enjoy the male POV and I'm always wondering what goes on inside the male mind.
Kim: Girls whenever I see a male POV in a book I totally



Seriously though I think Jaime did an AWESOME job with Travis and his thoughts! Simply AMAZING!!
Denise: Travis' love is Abby and his attraction to her is tangible. The hold she takes on his soul is relayed with such depth of emotion and heart touching detail.
Christine: For me, it was beautiful to see how physical attraction turns into more. It becomes love and protectiveness and wanting to be a better person for your loved one. No one is perfect and clearly they are young and will make mistakes but no two people are more perfect for one another. Both characters have issues and not so perfect pasts but together they make sense. Travis and Abby's road to love was difficult and hard at times but if it was easy then it wouldn't have been such a fun and worthwhile journey to be a part of with them. This was an amazing journey and I felt every emotion – tears of frustration, sadness and most importantly love.
Abby (Pigeon) catches Travis' attention because she's different than the other girls (the vultures). She is a challenge and what man doesn't like a challenge. To Travis, Abby is his home. To see him already care for her so much from the beginning of the book, warms my heart and makes me want to cry. It's touching and endearing and she is just one lucky girl!
Kim: After reading Beautiful Disaster from Pigeon's POV and then reading Travis' POV in Walking Disaster it was like a total eye opener ~ his love for her was so deep something I don't think I'd fully understood in Beautiful Disaster which made Walking Disaster a MUST READ! He loved that girl more than ANYTHING he was so fiercely protective of her and to see that he "needs" her and can't be apart from her just made my little heart melt. If I was Abby and I had Travis in my life I'd ……………………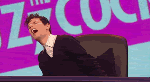 I agree with Christine I felt EVERY single emotion Travis experienced. I think when they were apart was the most difficult for me because I did a 180 with how I thought of Travis in BD ~ Of course, we only had Abby's POV then but to see that Travis wasn't getting by and was so broken made me want to reach out and …………………………………..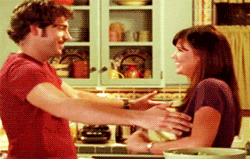 "You're the one thing I've got right. You're what I've been waiting for, Pigeon."
Denise: This story made wonderful use of secondary characters, Travis' family – his father and brothers made for some wonderful scenes and poker night from Travis' POV is classic and laugh out loud funny.
As in book 1, Shep and America are present and intertwined into this story but this time you see the other side. You see them really understand the effect Abby is having on Travis and you know they understand how different Abby is from other women for Travis.
Christine: I completely understood how Shep wanted Travis to stay away from Abby in the beginning knowing his track record with other girls and how it could possible ruin his relationship with America. But once he and America realized how much Travis loved Abby and cared for her, I loved watching them trying to teach him how to NOT act so possessive, how to NOT be so jealous and filled with anger. They tried to get him to think straight and for Travis it was a learning and growing experience and completely melted my heart.
Kim: Denise YES I agree! Oh Shep and his track record of falling in love so many times! He's just adorable and not afraid of showing his emotions something Travis DID.NOT.DO well until Abby came around. I agree with Christine too! Travis needed Shep & Mare like totally needed them to "center" him cause the boy was so far gone he couldn't think straight and their calming presence , I think, helped Travis get into hot water more than he did. Mare cracked me up and I could picture her saying this to Travis…………..


Especially when Travis would get ……………………………………………………………………………..


Even if in Travis' head he thought he was totally like this a few times when he saw Abby and they were apart and he was sober………………………………………………

"Well I belong to you!" I screamed. I put so much force behind my words, I could feel all the blood rush to my face. Abby met my glare, refusing to even flinch. I looked at her lips, panting. "I belong to you," I whispered, my anger fading as desire took over. Abby reached out, but instead of slapping my face, she grabbed each of my cheeks and slammed her mouth into mine.
Denise: The final critical scenes from Beautiful Disaster told in Travis' POV for me were even more emotional.
Christine: I agree Denise – it literally broke my heart and I ugly cried late into the night because for me it was so real and so true. The words gave me goose bumps!
Kim: Ladies, I couldn't have worded it better! Oh I cried ~ seriously ugly cry and totally did this…………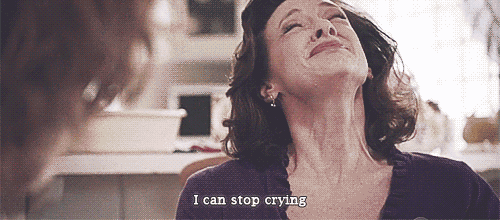 It was a regular sob-fest at the Person house and I wouldn't have it any other way. I never thought in a million years that I would be so emotional from a guy's POV but I think with everything Travis had been through in his life and to see his feelings in black & white it just hit home ~ Kudos Jaime ~ if a book can pull me in and make me laugh, grit my teeth, jaw dropped open, feel like a piece of me was left behind when I finish reading it then the Author has done something not many can do and for that I will always find myself returning to Abby & Travis' world for another look see!
Denise: This was wonderful read!
Christine: It was beautifully written and Travis in my heart and mind is the top of all book boyfriends with his romantic words and gestures. Sigh! I am still thinking of him days later! If only true life was like this – I think men everywhere need to take some lessons from Travis Maddox!
Kim: It was pure MAGIC! There's not one thing I can complain about with this one ~ heck I can't complain about Beautiful Disaster either. When I got to the end of the book I was………………..


There were points in this book where I wanted to grab Travis through my Kindle and say……..


But the beauty was Travis didn't know how to love like he loves his Pigeon! He had to learn and just like everything else one learns in life there are times where you…………………………………………………..


But you pick yourself up and keep going. Keep trying until you get it "right" or in Travis case you figure out what it meant to "Fight" for that special girl.
Denise: I enjoyed Walking Disaster more the book 1 Beautiful Disaster and I am very much looking forward to Travis' brother stories.
Christine: I second that!
Kim: Me too!!! Me too!!! Oh I would freaking ……………………………………………………………………..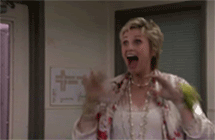 If Jamie continues on with the "brothers" stories! I would love to learn a little more about the "twins"!
Denise: The end of this book was really well done and definitely has me hoping Thomas' story is next!
Christine: The epilogue was complete perfection. What great closure to a great story and couple. It truly was a happily ever after! 🙂
Kim: Yes the epilogue was PERFECT! It was so exciting to see how things worked out for Pidge & Travis but I kind of liked Pidge's little anniversary gift to Travis it totally had me………………………………………………


So perhaps, just maybe, do you think? Oh I don't know but I sure hope this isn't the last we see of the Maddox family! After the "happily" ever after we were given in Walking Disaster I'm walking around wanting everything coming smelling like roses for everyone else. I'm intrigued with Trenton ~ well really all of them. Thomas' story would be amazing since I certainly didn't see what happened in the epilogue coming!
About the Author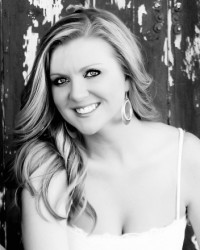 Jamie McGuire was born in Tulsa, OK. She was raised by her mother Brenda in Blackwell, OK, where she graduated high school in 1997. Jamie attended the Northern Oklahoma College, the University of Central Oklahoma, and Autry Technology Center where she graduated with a degree in Radiography.
Jamie now lives in Enid, OK with her three children and husband Jeff, who is a real, live cowboy. They share their 30 acres with four horses, four dogs, and Rooster the cat.
Books published by Jamie include the Providence trilogy, and The New York Times best seller Beautiful Disaster, a contemporary romance. When she's not writing, Jamie spends her days letting her four dogs in and out.
BOOK 1 – WALKING DISASTER