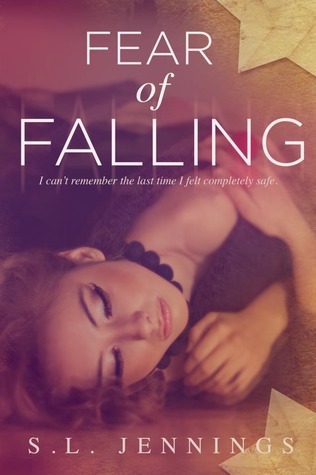 I had the pleasure of reading this book during a blog tour and it has stuck with me since.  This is one of my TOP reads for 2013 and I can't recommend it enough.  I LOVE it so much that I reached out to S.L. Jennings to ask her for some of her inspirations behind this book as well as an impromptu interview.  Check it out below.  You can also find my 5++ STAR review for Fear of Falling here.
Enjoy!!
– Christine
---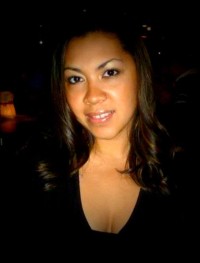 I sat down with S.L Jennings to talk a little bit about Fear of Falling. She is just gorgeous in person and has a such a wonderful presence about her. Enjoy our chat and learn a little about her inspirations behind this phenomenal book!
C: How did u come about with the characters/storyline for FoF?
S: FEAR OF FALLING was inspired by a true story. While a good bit of it is fiction, there is actually a real-life Kami out there that went through those horrific events. It's like her story haunted me. I was in the middle of writing THE DARK PRINCE and I couldn't get it out of my head. So I wrote a few chapters just to get it out of my system & resumed writing TDP.
After I released TDP, I picked up FoF again & the story just spilled out of me. People know that I am a character person. You can have the best concept in the world but if those characters aren't complex and deep and just real, the story can't take flight. Kami, Blaine, Dom, Angel and CJ are as real to me as anyone else. I may have birthed them but they evolved on their own.
C: Tell us more about the characters. Are they based off people you know in real life?
S: They are a combination of people I know. The crazy things they say and do are things I have witnessed. I like to hang out with a big group of energetic, diverse personalities & just soak it all up. I let people know that they may end up in a book. They love that.
C: How do you write? Do you have betas that help you throughout your writing process?
S: I am an organic writer. I write what feels real & genuine to me. I can't force it or it will feel flat. The bulk of my writing is done between midnight and four a.m. when everyone is fast asleep.
My betas are a very small circle of authors and bloggers that are tough as nails when it comes to books. Very critical and they don't bullshit me. I like that. I need that. They'd be doing me a disservice if they blew smoke up my ass.
C: How does music influence your writing? Do you have favorite songs for key scenes?
S: Music is my biggest influence. Every book has its own playlist, its own vibe. Other than the obvious favorites, some of my favorite songs are the ones by Lydia, Copeland and Thirty Seconds to Mars. You can subscribe to the playlist here:
Here are some of Ms. Jennings favorite song choices and what they represent to her . Enjoy the videos below!
The Only Exception by Paramore
I actually had this song in my head before one word of Fear of Falling was even written. It truly sums up Kami's struggle to let her guard down and let in the one man that's worth the risk of falling in love. For years, she felt not only unworthy of love, but afraid of it as well. Love was synonymous for pain, so she did her best to avoid it at all costs. But Blaine was that exception, no matter how hard she tried to fight against it. Her heart had already chosen.

Demons by Imagine Dragons
Fear of Falling is a story of very real, yet very damaged characters, all battling their own demons. They hid behind smiles, crass humor, hook ups, alcohol, but inside they were each broken in some way. They'd been rejected, abused and abandoned. I think that's what bound them. That's what made their love acceptable. Only another person that understood that depth of pain could be safe enough to open up to.

Your Guardian Angel by The Red Jumpsuit Apparatus
The first time I heard this song, I was lying in bed late at night, and something just clicked. THIS was Blaine's song. I mean, seriously, it couldn't be more perfect! Blaine wanted to save Kami from all the hurt she held behind those green eyes, and he was willing to sacrifice his own heart to do so. So many times she shut him out and ran from the feelings he knew she had for him. He never gave up on her. On them. He knew they were inevitable from the start. He just wanted to make her see that.

C: Do you have a favorite scene and why?
S: I'd have to say that I loved writing Kami's first performance scene. It was really difficult for me because I wanted to convey every emotion she was feeling and make the reader feel as if they were sitting in the audience, witnessing her pour out her soul in those lyrics. But when I was finished, I was so proud because I knew that every word was felt. And every bit of it was real to me. I already loved "The Only Exception" and Paramore is one of my favorite bands, so I hope I did that scene justice.
C: What do you hope people take away from this story?
S: I really wanted to take something so ugly & painful and really show beauty & perseverance through it all. No one has a picture perfect life. And yeah, life can be shitty at times. But where there's healing, there is strength. And even the most broken people can make it through the most tumultuous storms. I just wanted to give someone hope that they, too, could find peace one day.
C: So what do we have to look forward to next?
S: Definitely Dom's story, as well as the next installments in the Dark Light Series, NIKOLAI & LIGHT SHADOWS. After that, who knows? Whichever voice screams the loudest in my head usually wins.
Thank you to the wonderful S.L Jennings for taking the time to speak with me. I can't wait to read what you have in store for us next! <3
Fear of Falling Dream Cast
About the Author
Most known for her starring role in a popular sitcom as a child, S.L. Jennings went on to earn her law degree from Harvard at the young age of 16. While studying for the bar exam and recording her debut hit album, she also won the Nobel Prize for her ground breaking invention of calorie-free wine. When she isn't conquering the seas in her yacht or flying her Gulfstream, she likes to spin elaborate webs of lies and has even documented a few of these said falsehoods.
---
Enter for a chance to win a signed paperback copy of Fear of Falling (US ONLY PLEASE). Enter using Rafflecopter below. GOOD LUCK!!!