Welcome to our stop on the C.R.A.S.H DASH…what a fun way to read a Colton POV from Crash as well as to interact with other blogs and enter for a chance to win some amazing giveaways! We are so happy to be participating and promoting this wonderful author and series!
Here is some information about the C.R.A.S.H DASH from the author….
The premise of Colton & Rylee's Awesome Scavenger Hunt (CRASH) is to create a fun task list for readers to complete and at the same time experience their own Driven Trilogy trip down memory lane like in Crashed. There are 22 tasks. Readers must complete 20 of the 22 tasks to be entered into the final grand prize drawing. The grand prize is a complete signed set of the Driven Trilogy and there will be a few runner ups as well. This is meant to be fun and readers can get as creative as they want with it. Please visit the CRASH DASH Facebook Page or K. Bromberg's Website for more information and how you submit your proof of task completed.
Make sure to stop at each blog stop to get a portion of the Colton POV – the entire scene will be posted on K. Bromberg's Website.
Enjoy!!!
---
I know she can give me what I need—quiet the demons in my head that torment my soul and parasitic heart—like the adrenaline of losing myself in the blur at the track, but I can't do that to her. I can't in good conscience hold on to her so tight in order to lose my demons when it's causing hers to invade her sleep. I can't take the pleasure when it's causing her all of the pain.
Before, I could. I would have. But this is Rylee here. The selfless soul who means too fucking much to me. So, no I can't.
Not now.
C.R.A.S.H. Dash Task
Take a picture of you throwing 'glitter in the air'
Links of Blogs Before Me
NEXT BLOG STOP
---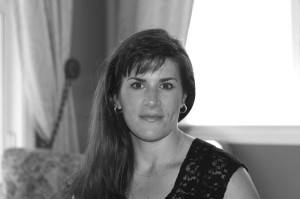 K. Bromberg is that reserved woman sitting in the corner that has you all fooled about the wild child inside of her–the one she lets out every time her fingertips touch the computer keyboard. She's a wife, mom, child rustler, toy pick-er-upper, chauffer, resident web-slinger, LaLaloopsy watching, American Girl doll dressing multi-tasker of all things domestic and otherwise. She likes her diet cokes with rum, her music loud, and her pantry stocked with a cache of chocolate.
K. lives in Southern California with her husband and three children. When she needs a break from the daily chaos of her life, you can most likely find her on the treadmill or with Kindle in hand, devouring the pages of a good, saucy book.
Fueled is K. Bromberg's second published novel and is the highly anticipated second book of "The Driven Trilogy." Driven was her well-received debut novel and Book #1 of the series.
Series Reading Order
Book 1 – Driven
Book 2 – Fueled
Book 3 – Crashed