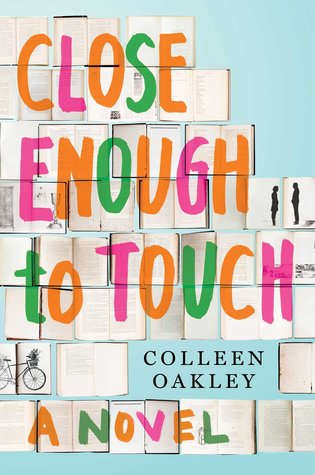 Close Enough to Touch

by Colleen Oakley
on March 7, 2017
Pages: 336
Buy on Amazon, Buy on B&N, Buy on iTunes, Buy on Kobo
Goodreads

From the author of Before I Go comes an unconventional love story perfect for fans of the emotional novels of Jodi Picoult and Jojo Moyes.

One time a boy kissed me and I almost died...

And so begins the story of Jubilee Jenkins, a young woman with a rare and debilitating medical condition: she's allergic to other humans. After a humiliating near-death experience in high school, Jubilee has become a recluse, living the past nine years in the confines of the small town New Jersey house her unaffectionate mother left to her when she ran off with a Long Island businessman. But now, her mother is dead, and without her financial support, Jubilee is forced to leave home and face the world—and the people in it—that she's been hiding from.

One of those people is Eric Keegan, a man who just moved into town for work. With a daughter from his failed marriage who is no longer speaking to him, and a brilliant, if psychologically troubled, adopted son, Eric's struggling to figure out how his life got so off-course, and how to be the dad—and man—he wants so desperately to be. Then, one day, he meets a mysterious woman named Jubilee, with a unique condition...

Close Enough to Touch is an evocative, poignant, and heartrending exploration of the power and possibilities of the human heart.
Colleen Oakley's CLOSE ENOUGH TO TOUCH is LIVE! A well written and unique premise that will be sure to touch readers hearts. We sat down with the author and asked her a couple of questions about her book and we have a giveaway too – make sure to enter below!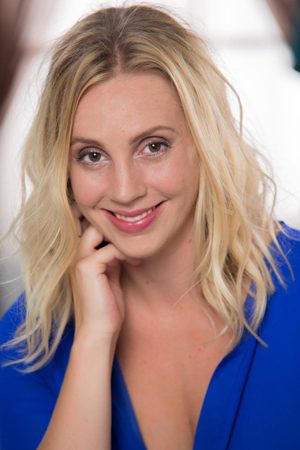 The Moms: Hi Colleen – Happy Release on your new book! This story was so unique and different. How did you come up with the idea for this story?
Colleen: Hi ladies! Most of my book ideas start with a little nugget, a question that I want to explore more deeply. As a health journalist, I've was always perplexed by the astronomic rise in allergies the past 20 years— and how strange some of them are. There's a 15-year-old boy who's allergic to literally every food. A woman allergic to water. A man who's allergic to technology (and not in the "I have no idea how to use a smartphone" way that my mother is). As a novelist, I wanted to delve into allergy epidemic, but take it one step further— what if you were allergic to other people? How would that affect someone, emotionally, to not ever be able to be hugged by their mother as a child, or to hold hands with their first love? Could you even fall in love?
The Moms: Does this condition exist in real life? It was so tough to read at times and Jubilee and Eric really touched our hearts with their brokenness and pain. We just wanted to reach into the book to hug them!
Colleen: No, thank goodness! Although, there a few conditions that are similar. One is called dermatographia, or skin writing. People who have this will get raised welts or hives where someone lightly scratches their skin. But it's not deadly and the welts will disappear within 30 minutes or so. There are also some cases where women have been allergic to the sperm of their partner, which can cause a lot of discomfort in a place that you don't want to have discomfort. Again, it's not lethal (although it may be lethal to the relationship). And then most recently, there's a woman who gradually became allergic to so many things that she had to be quarantined in a room, away from most people, including her own husband! So not quite Jubilee's affliction, but the closest yet.
The Moms: Can you tell readers – what is your favorite excerpt from the book?
Oh gosh, I have so many! But a lot of them would be spoilers, so here's one, where Jubilee is confronting her inner turmoil about touch for the first time after meeting Eric, her soon-to-be love interest:

In the morning, I wake with a start, my hair sticking to my face, my pillow damp with sweat. I was having a nightmare. About Eric's hands. His fingers were swollen, cartoonishly large, and they were touching mine —engulfing them, really— the pad of his bulging thumbs rubbing my knuckles. I was trying to tell him to stop, that I can't be touched, but I felt as though I were underwater, that my mouth wouldn't obey my brain, that my words were being stolen right out the air, unable to fulfill their duty of being heard. The harder it was to move my mouth, the harder I tried, until I was paralyzed in fear and panic consumed every nerve in my body.
I sit up, trying to slow my galloping heart. But as I take deep breaths, replaying the scene in my mind, I can almost feel the rough warmth of his fingers on my skin. Or what I imagine it would feel like—I haven't been touched in so long. Not since right before Dr. Benefield put me in that plastic isolation room when I was seven. Right before he diagnosed me and my entire world shifted. For months and years afterward, I tried so hard to remember that last interaction with my mother. The last time she touched me. Did she clasp my face? Kiss the top of my head? Wrap her arms around my tiny frame and squeeze me tight? I'm sure she said something soothing like, "It's only a week. I'll be right out here, baby." But the words don't matter. If only I had known it was the last time I would be touched, the last time that I would feel the palm of her hand on my arm, her breath on my face, I would have held on a little longer. Imprinted the feeling of her fingertips on my skin. I would have made sure to remember.
But I didn't. And now, sitting in my bed, trying to recall the touch of Eric in my dream— to really feel it on my skin— it's the same fruitless effort I spent for years trying to recall my mother's last touch. And then, as my heartbeat slows, I begin to wonder if it really was a nightmare. I wonder if my heart's racing because I was terrified— or because it was so wonderful.
The Moms: Thank you so much for stopping by today! We wish you so much success in your new release!
Colleen: Thank you <3

*Giveaway now over – congrats to Kristy Petree*
Enter to win a copy of CLOSE ENOUGH TO TOUCH (open U.S. ONLY)
All you have to do is (any of the following):
➡ share this post and giveaway on your social media account(s) (Facebook, Twitter, Instagram, etc). Sample message below:
Close Enough to Touch is LIVE! #ExcerptAndGiveaway @shhmomsreading @OakleyColleen
➡ Add Close Enough to Touch onto your GR TBR https://www.goodreads.com/book/show/30753714-close-enough-to-touch
➡ Stop by Colleen Oakley's FB page, give her a like and let her know Shh Moms Reading sent you and how much you are looking forward to reading Close Enough to Touch https://www.facebook.com/writercolleenoakley/
 Please make sure to post a link to your shares below (the more you do the more chances to win!). One winner will be chosen Sunday March 12th. Thank you for sharing!