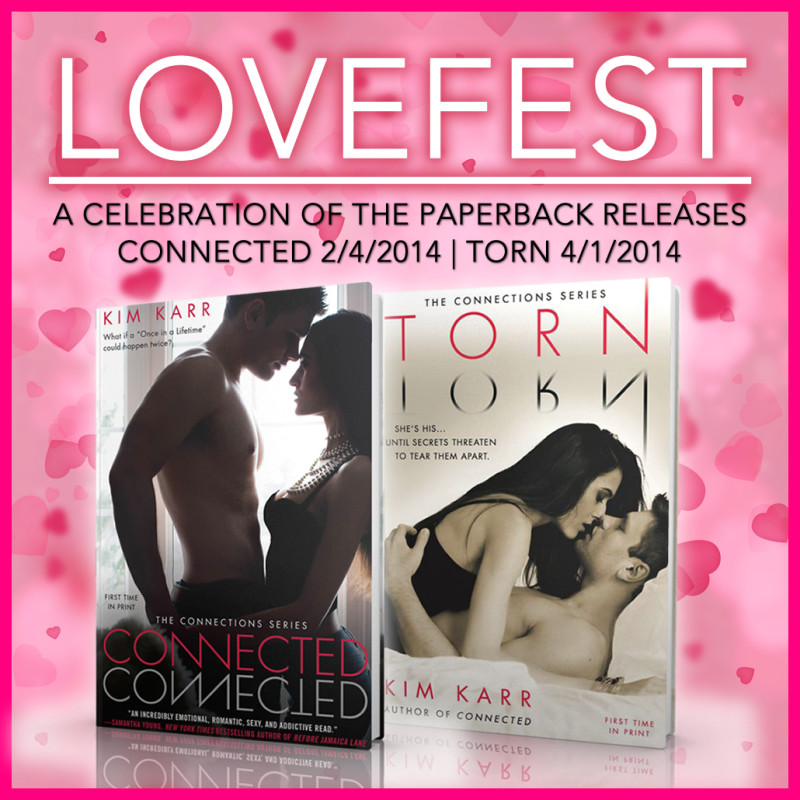 In celebration of Connected and Torn release in paperback, Kim Karr is hosting an event called LOVEFEST because she believes everyone needs love in their life! Starting Monday, February 3rd thru the …7th, LOVEFEST will be stopping by various blogs where you will be able to read their reviews, view excerpts and enter a giveaway.
Read Christine's 4 STAR Review for Connected here
Read Christine's 4.5 STAR Review for Torn here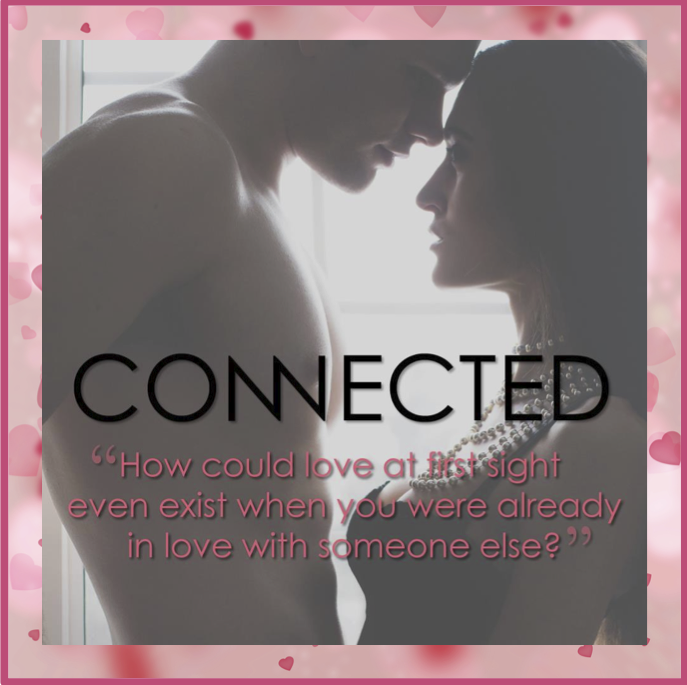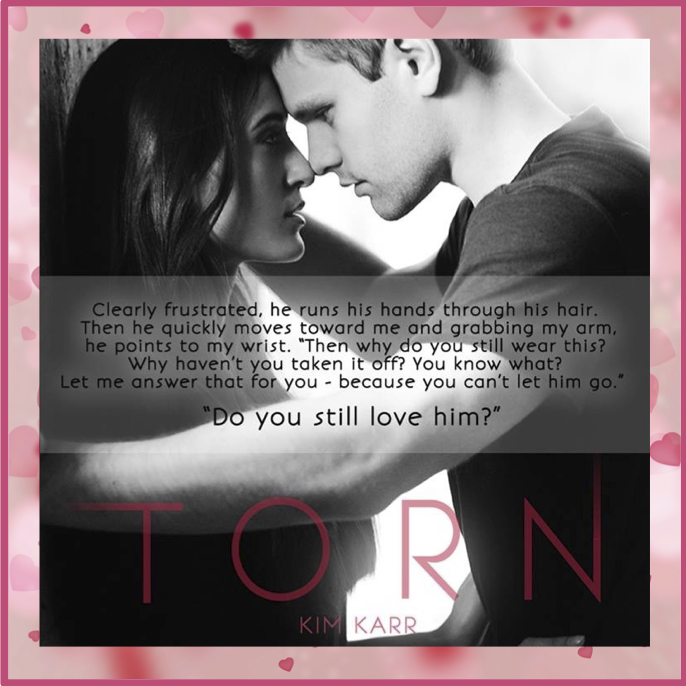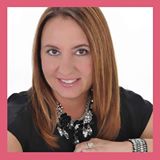 I live in Florida with my husband and four kids. I've always had a love for reading books and writing. Being an English major in college, I wanted to teach at the college level but that was not to be. I went on to receive an MBA and became a project manager until quitting to raise my family. I currently work part-time with my husband and full-time embracing one of my biggest passions—writing.
I wear a lot of hats! Writer, book-lover, wife, soccer-mom, taxi driver, and the all around go-to person of the family. However, I always find time to read. One of my favorite family outings use to be taking my kids to the bookstore or the library. Today, my oldest child is in college and my twins are juniors so they no longer go with me on these outings. And although I don't need to go to the actual store anymore because I have the greatest device ever invented—a Kindle, I still do. There's nothing like a paperback. So now my four year old and I make dates out of going to the bookstore–it's time I love and cherish.
I like to believe in soulmates, kindred spirits, true friends, and Happily-Ever-Afters. I love to drink champagne, listen to music, and hopes to always stay young at heart. <3
---
Order Your Paperback Copies
Book 1 – Connected
Book 2 – Torn
---


Comment after this post to enter to win a set of signed swag (6×9 Connected & Torn book plates – Opened Internationally). Winner to be picked tonight! Good luck!!!