Here is the GORGEOUS new cover for LoveLines by S. Walden. This is up next on Christine's TBR list – have you added it to yours?!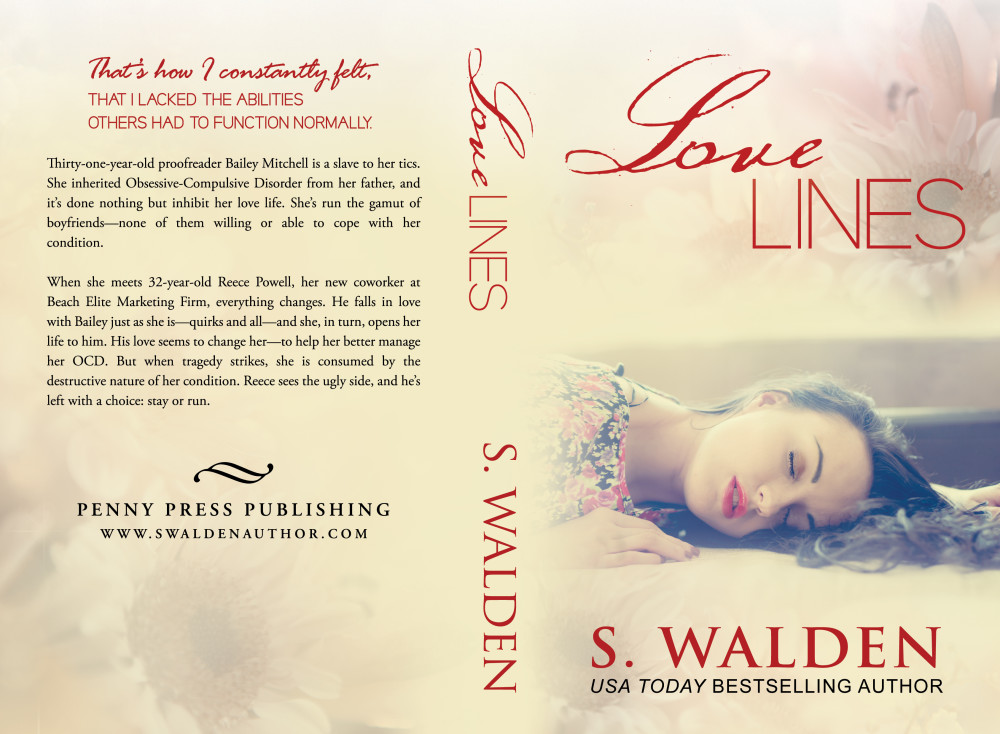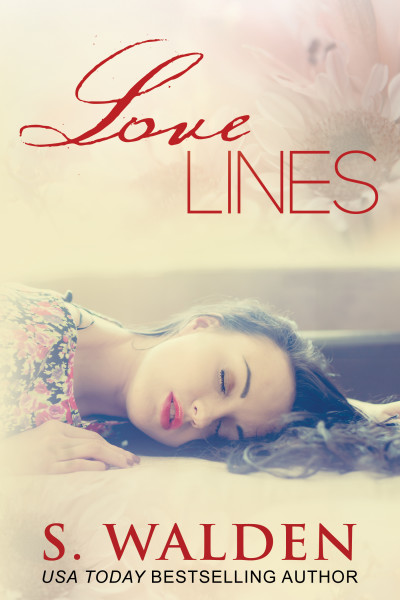 Adult Contemporary Romance/Standalone
"That's how I constantly felt, that I lacked the abilities others had to function normally."
Thirty-one-year-old proofreader Bailey Mitchell is a slave to her tics. She inherited Obsessive-Compulsive Disorder from her father, and it's done nothing but inhibit her love life. She's run the gamut of boyfriends—none of them willing or able to cope with her condition.
When she meets 32-year-old Reece Powell, her new coworker at Beach Elite Marketing Firm, everything changes. He falls in love with Bailey just as she is—quirks and all—and she, in turn, opens her life to him. His love seems to change her—to help her better manage her OCD. But when tragedy strikes, she is consumed by the destructive nature of her condition. Reece sees the ugly side, and he's left with a choice: stay or run.
Note from the Author:
Here's the link to my explanation for the LoveLines changes, including my decision to drop the series: http://swaldenauthor.blogspot.com/2014/04/lovelines-facelift.html

S. Walden used to teach English before making the best decision of her life by becoming a full-time writer. She lives in Georgia with her very supportive husband, who prefers physics textbooks over fiction and has a difficult time understanding why her characters must have personality flaws. She is wary of small children, so she has a Westie instead. She is the USA Today bestselling author of Going Under. When she's not writing, she's thinking about it.
She loves her fans and loves to hear from them. Email her at swaldenauthor@hotmail.com and follow her twitter feed at @swaldenauthor.
Website: http://www.swaldenauthor.com
Blog: http://swaldenauthor.blogspot.com
Facebook: http://www.facebook.com/swaldenauthor
Twitter: @swaldenauthor
Goodreads: http://www.goodreads.com/swaldenauthor