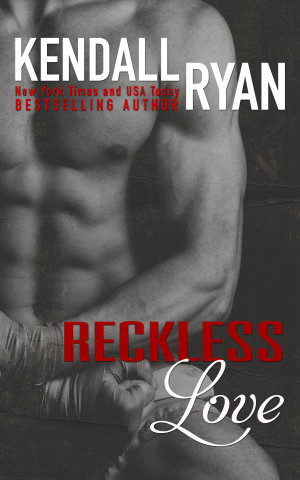 Reckless Love

by Kendall Ryan
on March 17, 2015

One reckless fighter.

One night of passion she can't forget.

The battle for sex and love is fierce and unrelenting.

And love is about to knock him on his ass.

Reckless Love can be read as a standalone novel, but is a follow up to the New York Times and USA Today bestseller Hard to Love.

You could only run on determination and sheer adrenaline for so long. I needed pussy. A warm, wet pussy. No, more than that, I needed MacKenzie's sexy, feisty ass in my bed. I needed to feel her moving underneath me, shifting her hips closer with my every thrust, groaning my name in her raspy tone.
The realization burst through me with surprising clarity—I didn't have the willpower to stay away from her any longer.
Her gaze latched onto mine, and her chest heaved with a succession of quick breaths.
Closing one hand around the back of her neck, I guided her mouth to mine. Her eyes drifted closed and she leaned into the kiss. It was even better than I remembered. Her lips were soft, yet demanding, and followed my lead, matching every lick of my tongue against hers.
My cell phone rang in the distance, but neither of us broke the kiss. Whoever it was would have to fucking wait.
Read the book that started it all!!!

Cade's always taken risks…
Cade takes cares of his sick younger sister by doing what he does best–cage fighting and starring in adult movies, his newest harebrained moneymaking scheme designed to pay for his sister's growing medical bills. But when his latest gig finds him admitted to the ER sporting an erection from hell, thanks to the little pill given to him by the director, he can't get the pretty little nurse who treated him out of his head, even though he knows she's so far out of his league it should be illegal.
Alexa's always played it safe…
Tired of being pigeonholed as the sweet, innocent one, hardworking nursing student Alexa has been looking for ways to break out of her Goody Two-shoes image. When her friend suggests the outlandish idea of losing her virginity to the sexy and sure-to-be-skilled porn star, Alexa is mortified. But then when Cade refuses her proposition, she finds herself pissed off and embarrassed. When she tracks him down to give him a piece of her mind, she isn't prepared for what she finds. Watching him care for his little sister tugs at her heart, and suddenly it's no longer just about losing her virginity, but about helping Cade. Because Lord help her, she might actually be falling for a porn star…

To win an ARC kindle copy of this book, share this post on your social media sites (Facebook, Twitter, Instagram, Tsu) and comment below with the links to where you shared it. The more shares the merrier! Please make sure to tag @shhmomsreading @kendallryan1 when sharing. Winner to be picked on Friday January 23rd at 10am EST. Good luck!