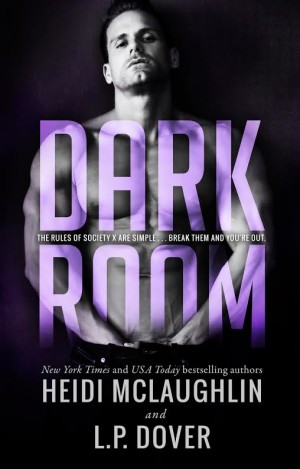 Dark Room

by Heidi McLaughlin, L.P. Dover
on January 26, 2016
Goodreads

The rules of Society X are simple . . . break them and you're out.

Rule #1 - No names
It doesn't matter if you want to know, it's forbidden.

Rule #2 - No exchanging numbers
You can never call.

Rule #3 - Everything is to remain strictly anonymous
It doesn't matter if you want to tell, it's forbidden.

The Dark Room is the only place you can live out your fantasies and no one will ever know it's you.

For Parker, what started out as a business transaction has turned into an addiction.

For Mia, it's been a chance to discover who she truly is.

What happens in the dark will have you begging for more . . .
Hot, sexy, and exciting! 
The Dark Room is captivating and enticing and Parker will make anyone want to break the rules!!
The stories centered around this club are sure to seduce any and all readers..I WANT MORE!
Cover created by Sarah Hansen at Okay Creations.
Cover Model: Burton Hughes