AHHHH!!!!  We have been waiting and waiting and waiting for this book and are SO excited to share the cover with you.  Who else is excited to get more Cole and Blake?!  Darkness Before Dawn is scheduled for release May 31st.  Make sure to add it to your Goodreads TBR list below.  And if you have not read, There Is No Light In Darkness, what are you waiting for??  We have included information on that book below as well too.  Happy Reading!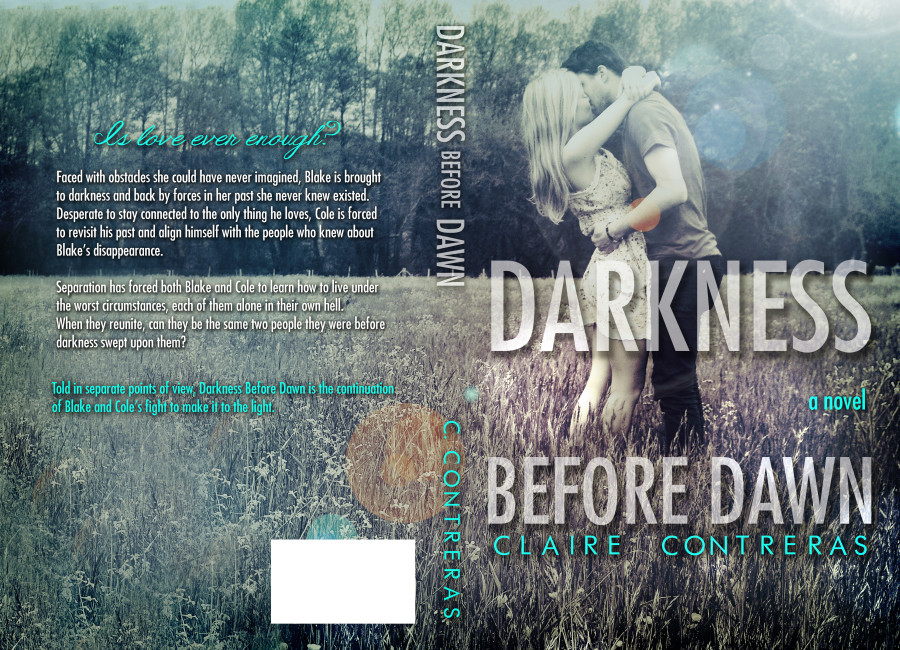 Synopsis
Is love ever enough?
Faced with obstacles she could have never imagined, Blake is brought to darkness and back by forces in her past she never knew existed.
Desperate to stay connected to the only thing he loves, Cole is forced to revisit his past and align himself with the people who knew about Blake's disappearance.
Separation has forced both Blake and Cole to learn how to live under the worst circumstances, each of them alone in their own hell.
When they reunite, can they be the same two people they were before darkness swept upon them?
Told in separate points of view, Darkness Before Dawn is the continuation of Blake and Cole's fight to make it to the light.
Excerpt
"I didn't know you were awake," I reply turning my body toward him and caressing his arm.

He gives me a lopsided smile. "I just woke up. How can you be so pretty in the morning?" he muses as his eyes scan my face.

"I'm not," I groan throwing my head back on to the hard mattress. "This bed sucks."

He chuckles. "You are," he replies as he covers my body with his, opening my thighs with his and settling his weight between my legs. "You're the most beautiful creature ever made…and you're right, this bed sucks ass."

"You're just saying that because you want to have sex," I say with a laugh as I look at him, thinking the same about him.

He tilts his head as he regards me. "Nah, we're going to have sex anyway, I don't have to sweet talk you into doing that."

My laughter is cut short when he grinds against me, the hardness in his boxers making me gasp and tilt my pelvis toward it.
Book 1 – There Is No Light In Darkness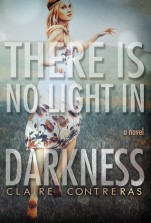 Christine's 5 STAR review can be found here.
Synopsis
A past hidden in darkness. Her present cloaked in secrets. The future holds the only truth that cannot be escaped.
After the mysterious and violent death of her parents, Blake Brennan finds comfort with an unconventional family. As the dramatic loss of her parents continues to haunt her—and hinders her from reciprocating love that others give freely—Blake embarks on a harrowing journey in search for the truth.
Living in a constant state of fear and need for control, vivid nightmares reveal details that lead to perilous situations. The past begins to collide with the present, and Blake must decide if the truth is worth losing the ones she loves.
Can love conquer all as her past comes to light? Or will Blake realize that there is no light in darkness?
Book contains: Explicit language & sexual content.
About the Author
Claire Contreras graduated with her BA in Psychology from Florida International University. She lives in Miami, Florida with her husband, two little boys, and three dogs.
Her favorite past times are: daydreaming, writing, and reading.
She has been described as a random, sarcastic, crazy girl with no filter.
Life is short, and it's more bitter than sweet, so she tries to smile as often as her face allows. She enjoys stories with happy endings, because life is full of way too many unhappy ones.
She is currently working on the second novel in her series.
Darkness Before Dawn
There Is No Light In Darkness