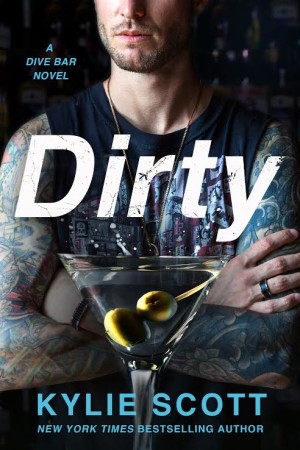 Dirty

by Kylie Scott
on April 5, 2016
Pages: 288
Buy on Amazon
Goodreads

When Vaughn returned to his childhood home, the last thing he expected was to find a brokenhearted bride in his shower. Or the complete drama and chaos that came with her.

Lydia doesn't know what to do. Finding out the love of your life is having an affair on your wedding day is bad enough. Finding out it's with his best man, is another all together. Trying to escape it all, she runs...and finds herself in the arms of a handsome ex-musician turned bartender. But can a broke musician with a dubious future really be the Mr Perfect Lydia was looking for?
Are you ready to get Dirty?  
Dirty is Book One in Kylie Scott's Dive Bar Series releasing April 5th!
Pre-order your copy of DIRTY here:
Amazon US: http://amzn.to/1Q86MMD
Amazon UK: http://amzn.to/1OYc53N
Barnes & Noble:  http://bit.ly/1MetF1F
Kobo: http://bit.ly/1Mez6t6