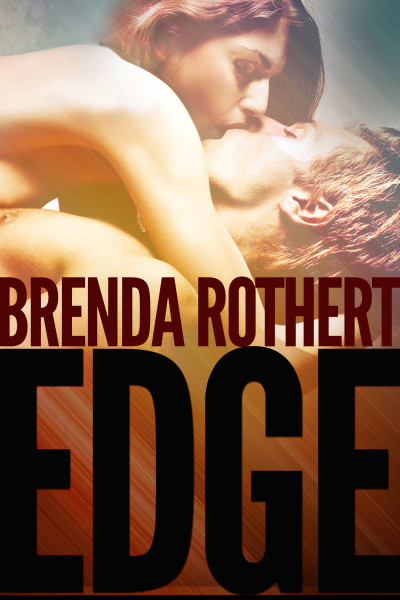 One bad hit has left the career of young NHL Center Luke Hudson in question. When he arrives for rehab with a minor league team, his injury has robbed him of the edge that made him great.
Team trainer Adella Price's job is to help Luke get back in peak condition. But their one on one sessions shake her resolve to remain unattached. Dell is hands-off to all hockey players, even one as charming and successful as Luke.
As Luke starts to get ahold of his game again, he loses his grip on his heart. Helping Luke get his edge back brings to light what Dell is missing from her life. But those who want them apart are relentless, and with their careers on the line, Luke and Dell must decide if their love is worth risking it all.
Release Date: May 2014

Chapter One

I didn't even have to make eye contact with Ryke to know he was ready for my pass. We'd been teammates for a long time, and we were always in sync. I nudged the puck toward him, and just as it glided away, I was pummeled with the force of a freight train.
Getting hit was part of hockey. When Ryke scored this goal, we'd win, and the other team's players were pissed off right now. But this hit was different. My knee was pushed back until my leg was perfectly straight, and then it went back even further. The twisting sensation sent a searing pain up and down my entire leg.
I lost control and dropped to the ice. When my knee struck the hard surface, the burning sensation was so intense I thought I might pass out. I clenched my hands into fists, trying to shift my focus from the agony to anything else.
When I rolled over and tried to pull my leg up, I got a glimpse of John London's shit-eating grin. My nerve endings buzzed with a desire to jump up and pound that smug fucker. He deserved the kind of ass beating that would get me ejected from the game.
But I couldn't even move, so I wasn't kicking anyone's ass right now. A ref slid down next to me on one knee.
"Take it easy," he said. "Your trainers are on their way out."
I felt movement near me on the ice.
"Luke? What happened?" It was Ryke, bent down next to me. I wanted to tell him to beat that smile off London's face, but only a groan came out.
I finally managed a word. "Fuck."
This shit hurt bad. Worse than any hit I'd taken in 20 years playing hockey. The pain was temporary, I knew that. Our team doctor would have something for that. It wasn't the pain making tears well in my eyes, but knowing what a hit like this could do. Careers ended over knee to knee hits. Or worse, players tried to rehab and never made it back to the level they played at before the injury.
I squeezed my eyes shut. This was a fucking nightmare. I was 28. My contract was up in two years. Hockey was my life.
"Your knee, right?" Pete asked, dropping to his knees next to me.
"Ugh." I said. "Fucking London hit me knee to knee. Christ, it hurts."
"We've got a stretcher coming," Pete said. "We need to lift you and it's gonna hurt like a motherfucker, so sack up."
Hands slid under me and I took in a deep gulp of air. I didn't want to be a pussy in front of 15,000 hockey fans. I held my breath, cringing as I was picked up by several people and put on the stretcher. I wanted to yell every profane word I knew at the top of my lungs.
"Easy," Pete said.
I felt the soft stretcher beneath my back and let out the breath I'd been holding. I was panting like a fucking pregnant lady in labor.
"I need something for pain," I said to Pete.
"As soon as we get to the locker room," he said.
"Fucking shit," I muttered. "I'm out for the season. At least."
I saw London still watching me from the corner of my eye. Bastard. I lifted my head from the stretcher, pulling my glove off at the same time, and extended my middle finger in his direction. If I never got a chance to, my teammates would take care of him. Not tonight, since this game was over. But eventually, he'd get his.
Pete squeezed my shoulder and looked down at me as the stretcher was rolled off the ice.
"You're gonna be okay," he said.
I sighed and stared up at the pennants hanging from the ceiling of the rink. Maybe I would be. But maybe not.

Brenda Rothert started her writing career as a print journalist. She now writes Romances, some Contemporary and others with a twist of dystopian society and adventure. Rothert lives in Central Illinois with her husband and three boys.
---
Series Reading Order
Book 1 – Bound

Book 2 – Captive