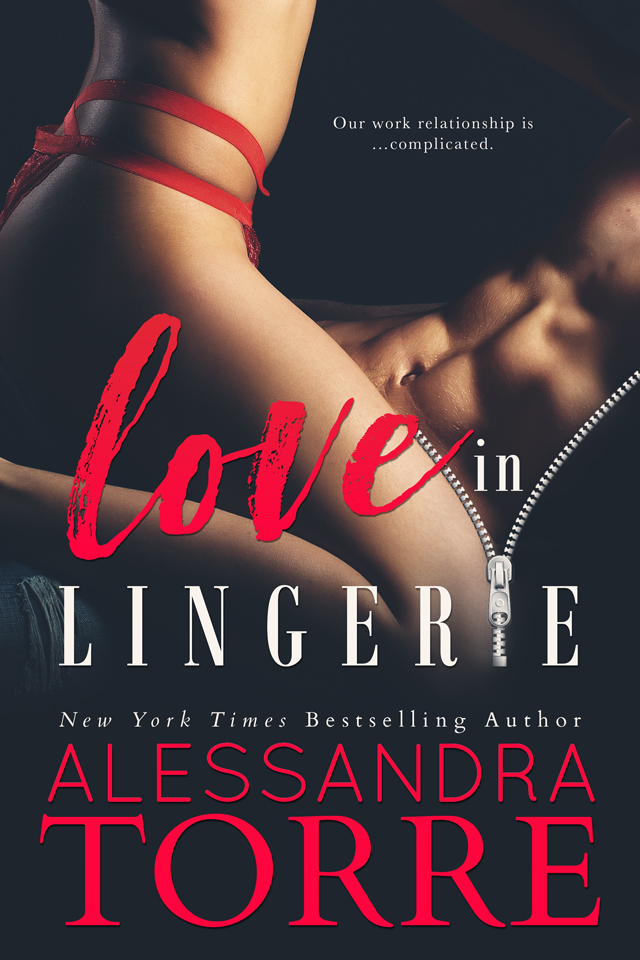 Love in Lingerie

by Alessandra Torre
on January 16, 2017
Goodreads

A standalone romance from the NYT Bestselling author of Hollywood Dirt...

I hired her to fix my company, to bring Marks Lingerie back to life. I
didn't expect her to become my friend. I didn't expect to fall in love with
her.

The first rule of business is to never touch your employees. I think there
is another rule about not falling for your best friend—a rule against
imagining the curves of her body, or the way her breathing would change if I pulled down her panties and unzipped my pants.

Now, I can't wait any longer. I'm tossing out the rules.

Damn the company.
Damn our friendship.
Damn my fears.
Cover Designer: Sommer Stein, Perfect Pear Creative Covers
Love In Lingerie will be priced at $3.99 for the first week of release, then it will increase to $4.99
Christine is SO EXCITED to read this one!!!!! This cover is HOT, HOT, HOT!!!!