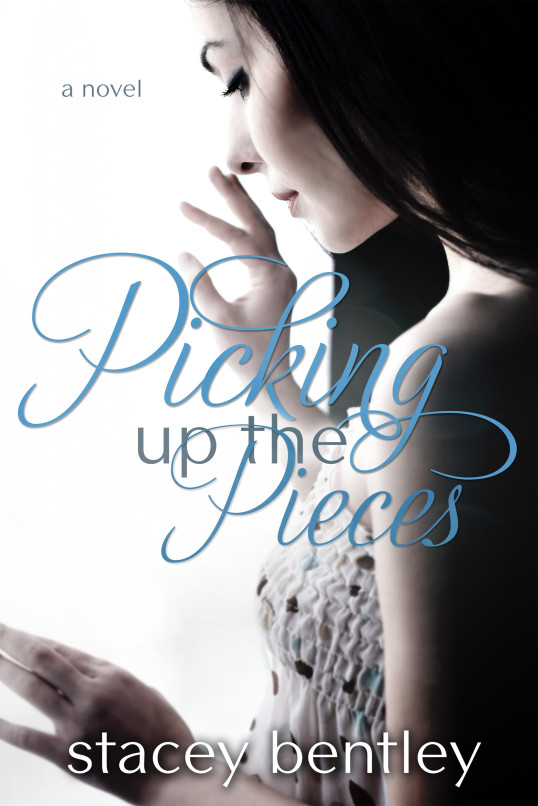 We are excited to be participating in this cover reveal for Stacey Bentley and her debut novel Picking Up the Pieces, scheduled for release on May 17th!  Add it to your TBR list here.
Summary
Kendall Schmitt was the typical girl next door until one fateful night when someone she thought she could trust took it all away leaving her with deep emotional scars.
Ten years later, at twenty-three, Kendall has forged a life where every facet is planned and scheduled. When everything is on her terms, nothing can go wrong. But everything changes one night when Kendall and her best friend head out for a night out on the town. That's where she meets Jackson Hayes—the man who in an instant turns her world upside down.
Kendall has worked so hard to keep her life in order and not let anyone or anything come in the way of that. But Jackson proves to be a different kind of a man—one of the few good guys. Someone she could see a future with and one who could make her forget her past and embrace a new future.
But the further they get involved, Kendall isn't sure she can leave the ghosts of the past behind. Especially when the very person who hurt her resurfaces in her life.
Author Page: https://www.facebook.com/author.stacey.bentley
Goodread's page: http://www.goodreads.com/book/show/17207053-picking-up-the-pieces
Twitter Page: https://twitter.com/StaceBentley