Sincerely, Carter

by Whitney Garcia Williams
on April 2015
Goodreads

For those of you who follow Whitney's blog, you know that she has been teasing us relentlessly for WEEKS about her "Secret Project" that she is working on. Well now we finally get to learn more about her secret project as she is releasing the cover TODAY! And added bonus, we get the blurb too!  Releasing in April 2015 – make sure to add it to your TBR!
Enjoy!!!!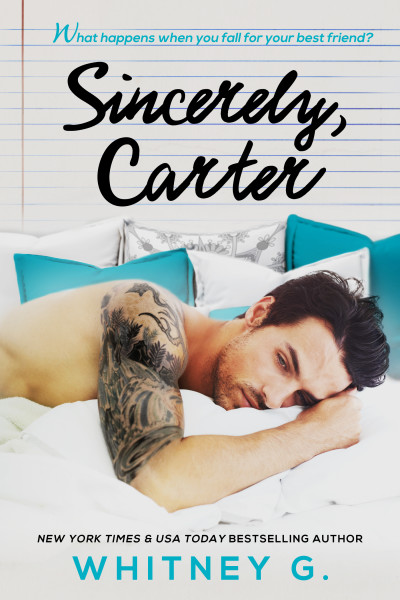 Just friends.
We're just friends.
No, really. She's just my best friend…
Arizona Turner has been my best friend since fourth grade, even when we "hated" each other. We've been there for one another through first kisses, first "times," and we've been each other's constant when good relationships turned bad. (We even went to colleges that were minutes away from each other…)
Throughout the years, and despite what anyone says, we've never crossed the line.
Never thought about it.
Never wanted to.
Until one night changed everything.
At least, it should've…
Just friends.
We're just friends.
I'm only saying this until I figure out if she's still "just" my best friend…