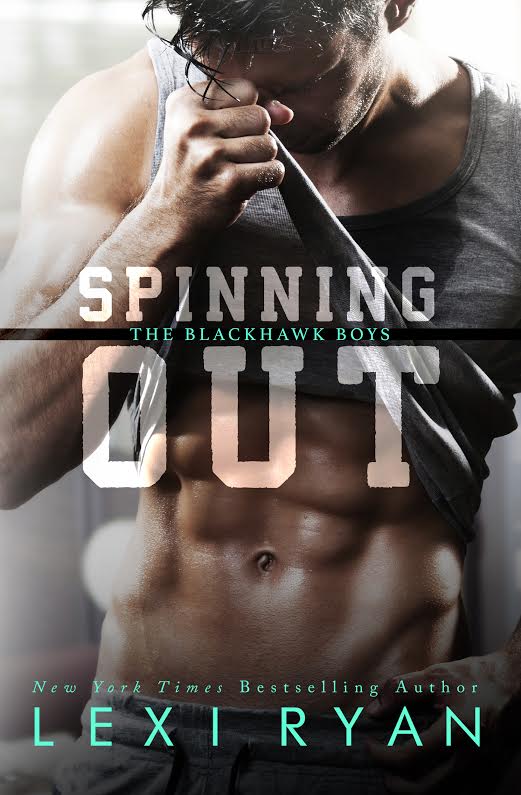 Spinning Out

by Lexi Ryan
on May 3, 2016
Buy on iTunes

Secrets can cost you…
Twenty-one year old Arrow Woodison is a fuckup. A Division I running back on his way to a Heisman and a top draft pick, the world was his oyster, and he threw it all away with a semester of drugs, alcohol, and generally pissing off anyone who dared care about him. Now he's lost it all—suspended from the team, not to mention college, on house arrest, and forced to spend a semester at home and get his shit together. The cherry on his fuckup sundae? Sleeping in the room next to his, the live-in nanny and his best friend's girl, Mia Mendez. His secret. His mistake. And a reminder of everything he regrets.
Secrets can define you…
Since the accident that killed her brother and wounded her boyfriend, Mia Mendez has devoted her life to caring for her alcoholic father and her forever-changed boyfriend. She depends on her position with the Woodisons to support her family, but Arrow's return home threatens her job. And her heart. She's not sure what's worse—the anger in Arrow's eyes when he looks at her or the attraction that keeps pulling them back together.
Secrets can destroy you…
Desperate to be together but paralyzed by nightmares and guilt, the only way forward is to face the truth about what happened the night of the accident, even if it means revealing secrets that could tear their worlds apart.

THE BLACKHAWK BOYS, an edgy, sexy sports romance series from New York Times bestseller Lexi Ryan. Football. Secrets. Lies. Passion. These boys don't play fair. Which Blackhawk Boy will steal your heart?
Book 1 - SPINNING OUT - Coming May 3rd (Arrow's story)
Book 2 - RUSHING IN - Coming mid-2016 (Christopher's story)
Book 3 - GOING UNDER - Coming late 2016 (Sebastian's story)
OMG! We are IN LOVE with this cover! Spinning Out is releasing on May 3rd – add it to your TBR!!!
SPINNING OUT is available for pre-order exclusively at iBooks
A Note from the Author:
I'm thrilled to finally share more information about SPINNING OUT with you. I've been mentally writing this book for three years and first put pen to paper in April of 2014. I remember because I was on deadline and instead of writing the book I was supposed to be writing, I was in Arrow's head and falling in love hard and fast, my heart aching with every word.
I started. I stopped. I rewrote. I cut—words, not flesh, but in significance it felt the same. The cutting and rewriting were an exercise in control over a story that didn't want to be controlled.
I said, "It's too sad, too dark." I wrote something else. It called me back. Again and again, I returned. I worried I wasn't good enough, knew the story was too important for me to fail. But it was also too important for me to ignore. I wrote seven other books between the day I started SPINNING OUT and the day I finally wrote THE END.
I had to fight to tell this story. Fight my insecurities, fight my internal editor, fight my own preconceived notion of what a romance novel needs to be and how it needs to be told.
Some books are harder to write than others. Some books drain everything we have and leave us wishing we had more to give. SPINNING OUT was one of those, and my journey through that first draft left me feeling like an unprepared surgeon, the pieces of the book waiting for me to stitch them together like a broken, bloody but still-beating heart.
Some books have to break the rules. Others have to break the author. This one did both.