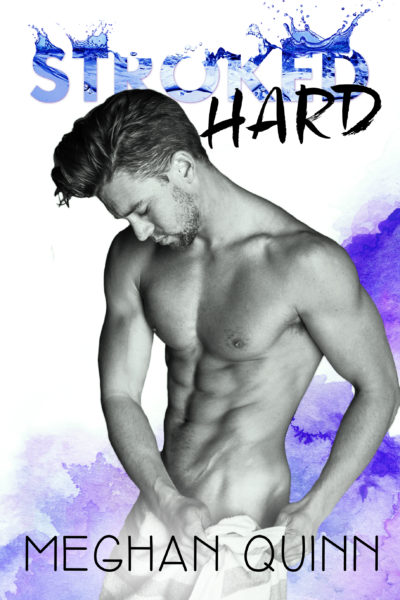 Stroked Hard

by Meghan Quinn
on November 1, 2016
Goodreads

He's hot. Like, stop breathing kind of hot with his killer body, vivid blue eyes, and constant five o'clock shadow.

Did I mention his body?

Watching Hollis Knightly, Olympic diving gold medalist, man-pony specialist—and cocky bastard—stand up on the diving platform in nothing but a small piece of Spandex? Yeah, I'm beguiled.
And easily seduced.

I want to keep things light but he won't leave me alone. And hell, if he's not wearing me thin.

What is supposed to be a simple summer fling with a very hot man, has now morphed into a f*cked-up mess of feelings, attachment, and dare I say it…love. But I don't do relationships. And Hollis Knightly does.
OMG! We have another Olympic swimmer #ComingNov1st STROKED HARD! I LOVE the #Stroked Series and can't wait to read Hollis Knightly's story!
Cover created by Murphy Rae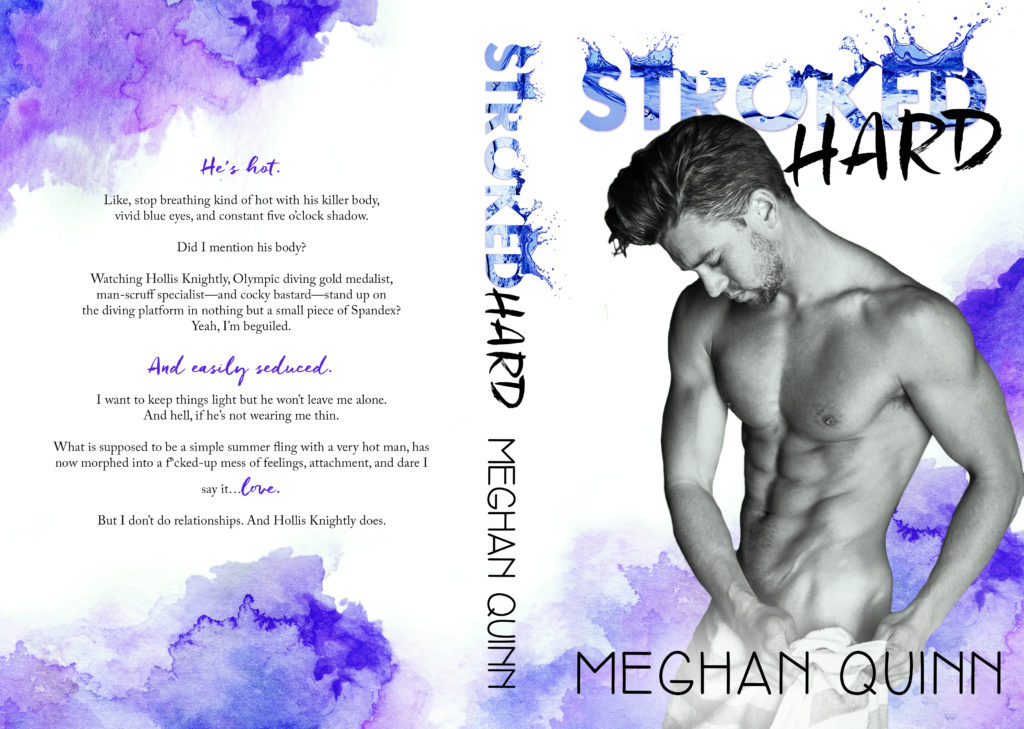 ** Catch up with the Series **
Please note that all books can be read as standalones.
Book 1 – Stroked