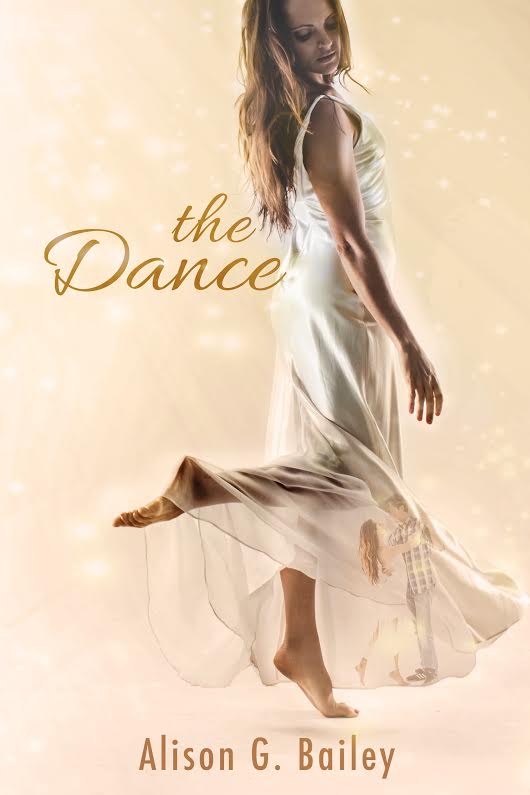 The Dance

by Alison G. Bailey
on April 11, 2016
Buy on Amazon
Goodreads

The Dance is the story of what happens after the happily ever.
Bryson Walker stumbled heart first into the steady rhythm of her life, never questioning whether other possibilities existed. She had been Will's girl since their junior year in high school, followed him to college, and married him soon after graduation.
In every respect, they were a loving and successful couple, until a series of missteps shattered all of Bryson's truths. Maybe their life was nothing more than smoke and mirrors. A performance that was never based in reality.
Hart was barely an acquaintance. He and Bryson shared one brief moment during senior prom, full of friction and heat that ignited a spark. But that night Bryson walked away and Hart let her go.
Years later, twisted fate brings Bryson and Hart together again, causing her to wonder if this is her second chance at once in a lifetime.
The Dance is on SALE now for $.99 during release week and at that price this book is a steal! This is one of Christine's #TopFaves of 2016. This book is complete perfection! Read the prologue below and make sure to enter below for a chance to win a prize – 1 one reader prize and 1 blogger prize. Good luck!

Prologue
I stood in front of the glass wall, mesmerized. The fake sunlight shimmered down through the water, bouncing off the yellow, green, and pink coral. The blue glow of the tank gave the dimly lit nook a mystical dreamy feel.
The prom committee had pulled off an epic feat this year. Instead of having the dance in our gross school gym it was being held at the new state-of-the-art aquarium downtown. Once the student committee agreed, Megan Sims, head cheerleader and overly developed youth, was given the task of presenting the new location idea to the faculty advisor, Mr. Hall. During the meeting, as Megan waxed poetic about riding the waves of hope out into the ocean of the future, she hoisted her massive boobs up to meet Mr. Hall's sightline. Three seconds into Megan's spiel the dude was so titnotized that he would have offered up his first born in order to pay the rental fee.
At first, I had my doubts about spending my final prom at the aquarium. The fishy décor didn't exactly scream romance, but I had to admit, it was pretty cool. The dance was in Ballroom A, which opened up onto a huge deck facing the Charleston harbor. Inside three giant purple octopus chandeliers hung down from the ceiling, casting cool shadows on the walls covered in varying shades of blue. Big white coral sculptures were at the four corners of the room. Tables draped in white linen with candles and seashell centerpieces outlined the room, leaving a huge space in the middle for dancing.
Direct link to page:
https://alisongbailey.com/2016/05/01/the-dance-sneak-peek/