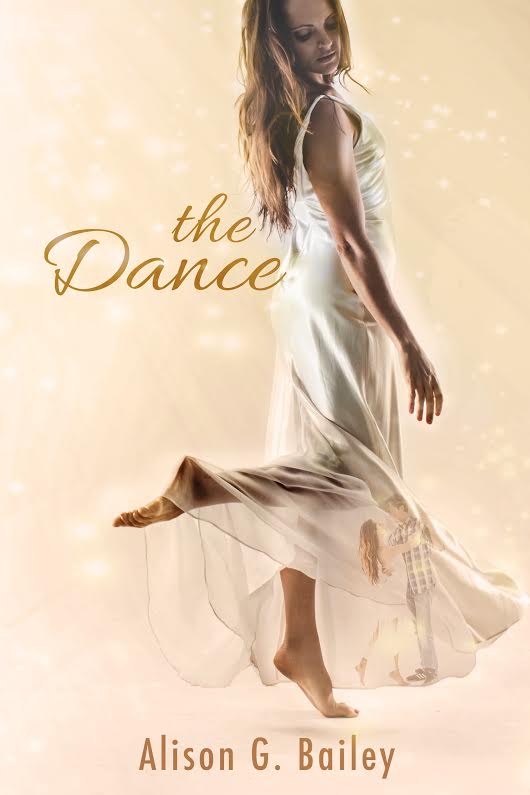 The Dance

by Alison G. Bailey
on April 11, 2016
Buy on Amazon
Goodreads


The Dance is the story of what happens after the happily ever.
Bryson Walker stumbled heart first into the steady rhythm of her life, never questioning whether other possibilities existed. She had been Will's girl since their junior year in high school, followed him to college, and married him soon after graduation.
In every respect, they were a loving and successful couple, until a series of missteps shattered all of Bryson's truths. Maybe their life was nothing more than smoke and mirrors. A performance that was never based in reality.
Hart was barely an acquaintance. He and Bryson shared one brief moment during senior prom, full of friction and heat that ignited a spark. But that night Bryson walked away and Hart let her go.
Years later, twisted fate brings Bryson and Hart together again, causing her to wonder if this is her second chance at once in a lifetime.
I love this author, her books, and her writing style. She never ceases to amaze me with her ingenuity and flawless stories. Her books are perfection. Her characters are unforgettable. The emotions she evokes in a reader are all consuming and powerful. The Dance is another example of Bailey's perfection…I was lost in this book…I devoured this book…I felt this book to the depths of my soul. This is another top fave of 2016 for me and another winner from this amazing author!
Without giving away too much of this book as the reader needs to experience this story as the author intended, life is not pretty. Life is hard no matter what path you choose. The Dance will take readers on Bryson Walker's journey as she matures through life, gets married and later the disintegration of her marriage and what happens after.
Anyone will tell you that marriage is hard work. Especially hard if one partner is selfish and doesn't try or put as much effort in.
Readers will experience the highs and lows of Bryson's journey; the pain, the suffering, the happy times and the endless love.
I know that I am being purposefully vague…I want to because I loved this story. I genuinely cried. I loved every single character in this book – yes I went through the anger too, but Alison did the unthinkable…she got me to forgive too.
I never expect anything less than a well written, magical story from Alison G. Bailey and she has yet to prove me wrong. Her characters resonate with me and this is another one that I will never forget <3 <3