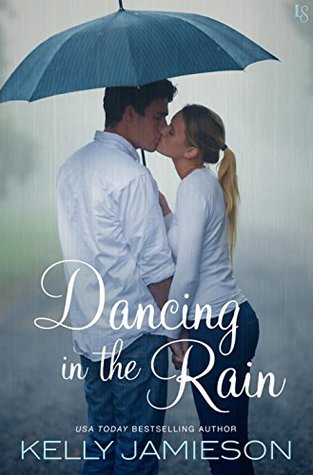 Dancing in the Rain

by Kelly Jamieson
on April 11, 2017
Pages: 311
Buy on Amazon, Buy on B&N, Buy on iTunes, Buy on Kobo
Goodreads


A retired athlete meets the daughter he never knew—along with the woman who reignites his passions—in this powerful standalone romance from the bestselling author of Hot Shot and the Heller Brothers series.

Drew Sellers is drowning in broken dreams and empty beer bottles. Hockey was his world, until a bum knee reduced him from superstar to has-been. Then he learns that, thanks to a one-night-stand back in college, he's the father of a preteen girl with major issues. Her protective aunt sees right through Drew's BS, but "Auntie P" is no stereotypical spinster. With her slender curves, toned legs, and luscious lips, she has Drew indulging in fantasies that aren't exactly family-friendly.

At another point in her life, Peyton Watt would have been all over a cocky alpha male who pushes all her buttons like Drew. Right now, though, she needs to focus on taking care of her niece during her sister's health crisis, all while holding down a job and keeping her own head above water. Besides, Drew's clearly no father of the year. He's unemployed. He drinks too much. And he's living in the past. But after Peyton gets a glimpse of the genuine man behind his tough-guy façade, she's hooked—and there's no going back.
Dancing in the Rain was such a wonderful read, one that reminded me of why I adore Ms. Jamieson's writing.
Dancing in the Rain introduces the reader to Drew Seller, a retired professional hockey player who finds himself in a whirlwind when he learns a one night stand from his college days had him fathering a now pre-teen daughter, Chloe.
The use of Chloe throughout this book was outstanding!!!  As Drew folds himself into his life the author painted some wonderful scenes that really show his bonding with her, his wanting to take an active part in her life, his desire to stand up for his daughter and his desire to parent. Yes really parent—taking on tough issues not just wanting to be fun.
Though the blurb shares a bit about Peyton Watt, I am going to choose not to. I think it is best to experience the relationship between Drew and Peyton grow organically as the story evolves.
I think the author did a wonderful job at making this story work. I understood why Drew didn't know about Chloe, I understand why her mother couldn't find him and I really understand why now, why in the moments we meet Drew did she step forward.
This book made me feel. It did have me shedding a tear or two and I closed it with a full heart!
By the end of this one, I loved Drew for more reason that I can even list!