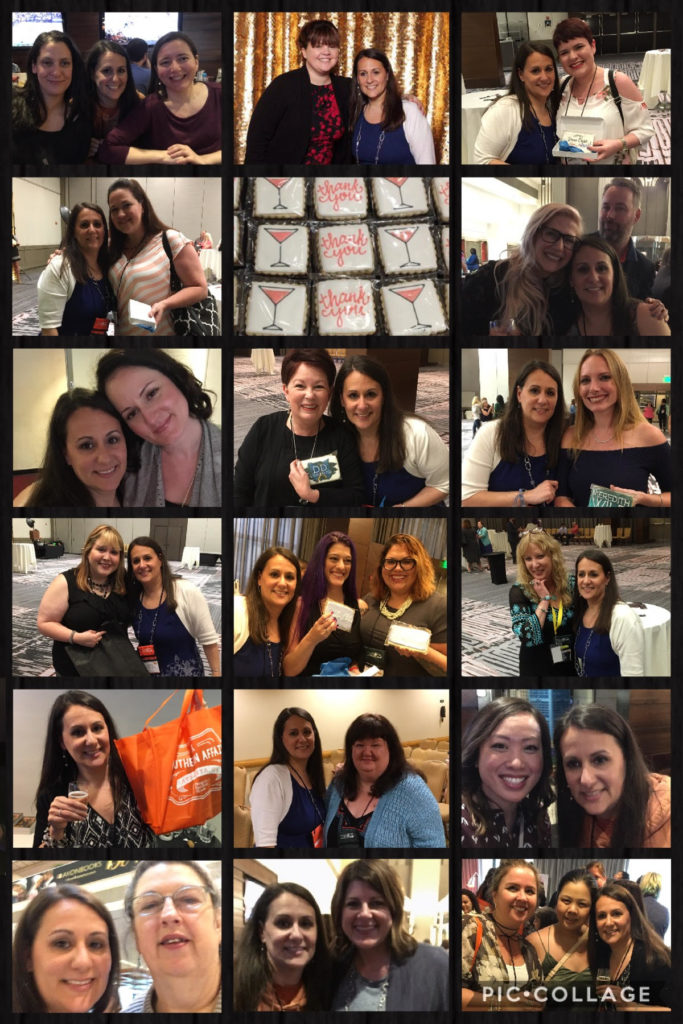 Arriving at the Hyatt Regency was a breath of fresh air—the hotel has a beautiful open air design with the convention space easily located down the escalator and a mall just a few steps down a connected overpass.
I want to start with a huge thank you to Kathryn Falk, Jo Carol, the staff and volunteers of RT. It is so clear how much they care and that they want each attendee to have a wonderful experience. RT is a huge event—like crazy huge. I think I missed meeting more people than I met. The event has so many moving parts and these folks work hard, so hard to ensure things move forward and that any issues that might arise are resolved quickly. I was again so impressed with what a well oiled machine the team is.
I was honored and slightly terrified months ago when RT selected "Mental Health and Fiction" as a panel for the conference. With authors Brenda Rothert, Melanie Harlow and Mercy Brown, I moderated a panel designed to open up the dialogue about mental health in fiction. These ladies did an unbelievable job engaging the audience and sharing from their hearts how these themes in books can become a part of the tapestry that is the romance genre.
If you weren't about to attend RT or missed the panel due to scheduling, we went on Facebook live so you can watch it here! http://bit.ly/2qSJTX0
*Please excuse my nervousness and know I have to stand to speak…. the support during and after the panel was so touching.*
We were lucky to have an audience member who was live tweeting and capturing these powerful lines shared by the attending authors:
Brenda Rothert: My books have characters that go through depression and anxiety because that's real and people need to see it that it's ok.
Melanie Harlow: We need to recognize especially in the romance genre, that love doesn't "fix" people, they're still mentally ill.
Mercy Brown: We need to widen the narratives so we have more heroes, more positive chars. People should write them, read them, promote them.
I have to say this… this is my favorite line and one that makes me thankful RT allowed this panel and that I pushed through my nerves and moved forward with it:
"Letting people have their problems and also be loved" it is important to show that people with mental illness are WORTHY OF LOVE.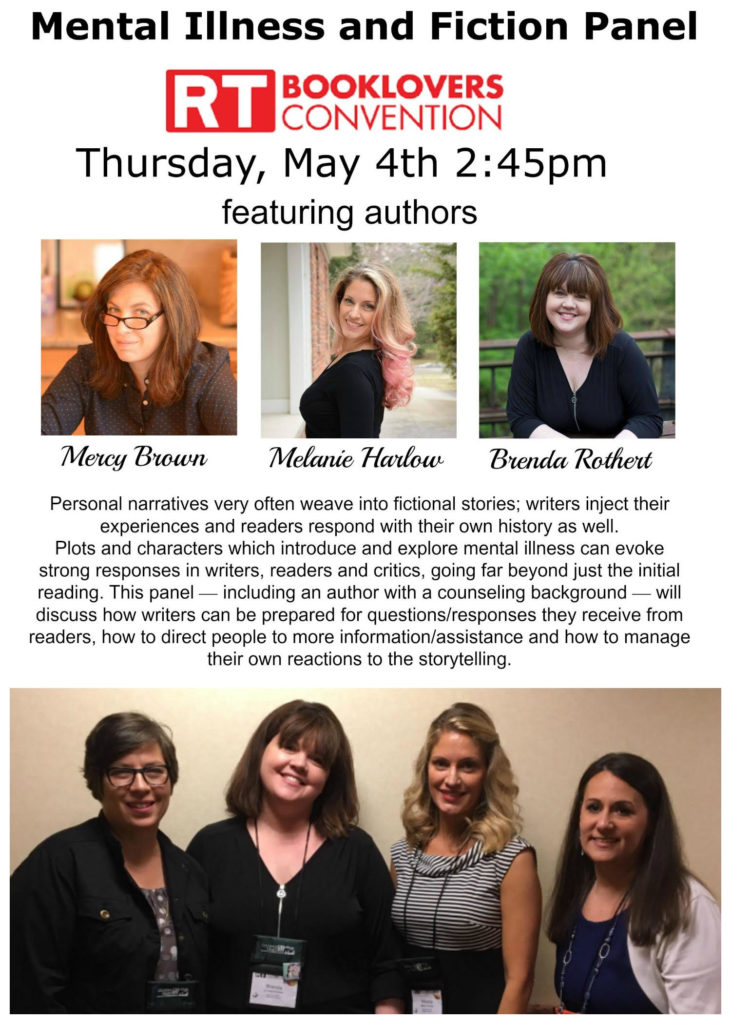 Later that evening the Keith Milano Memorial Fund hosted Martinis, Dessert and Authors. Our dessert was breathtaking and super yummy cookies provided by our dessert sponsor Sweets by Steph. Steph provided beautiful cookies for guests and crafted beautiful cookies as a thank you to our sponsors and attending authors—they each got their logo!!!
The authors who attended this evening event were gracious enough to sign a kindle cover which we are giving away!!!! Make sure to enter below for a chance to win this one-of-a-kind prize
I was again so touched by the support and love being surrounded by people having FUN in my brother's name—Keith was always the life of the party.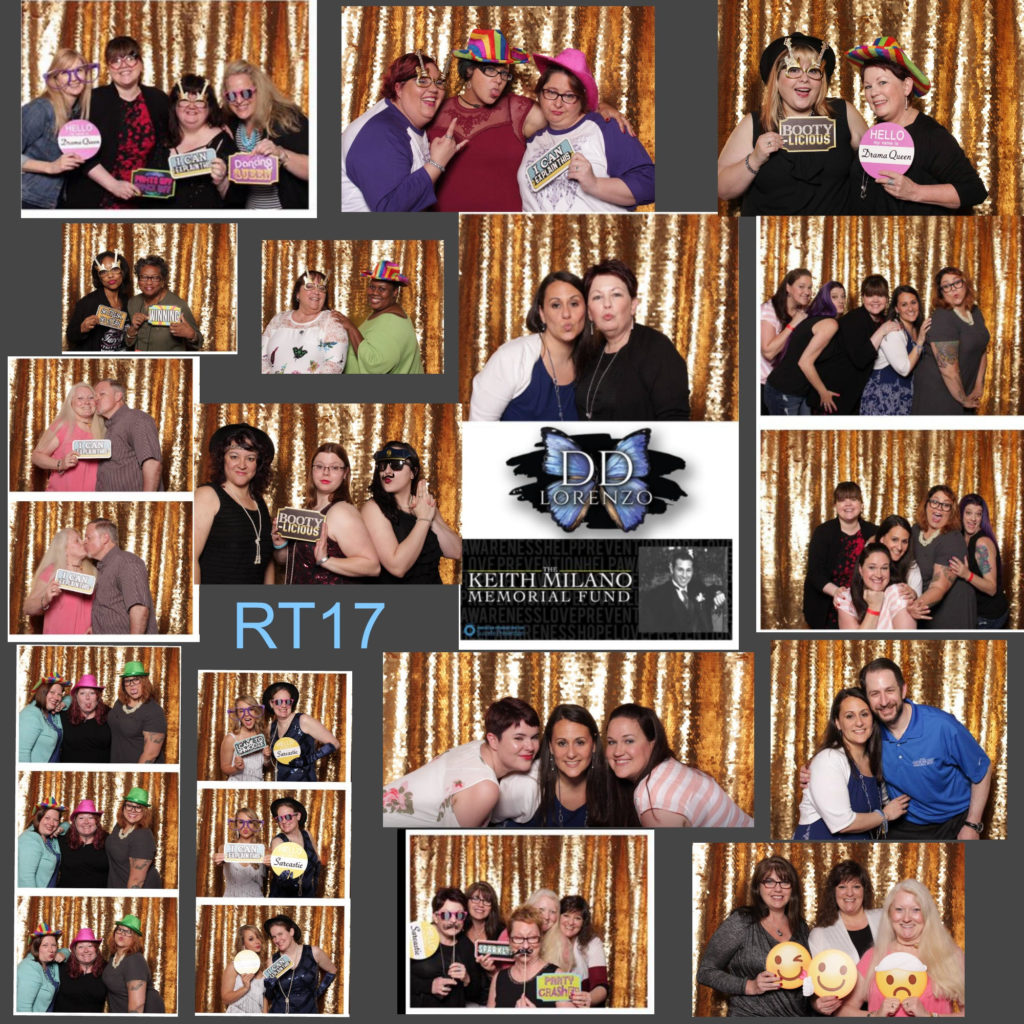 Our week at RT overlapped with NHL playoff hockey so myself and Mr. Sprung could often be found in front of the TV's at the bar in the hotel…. as a side note I have to say how much fun it was watching the Predators game with Toni Aleo while she attempted to teach Ali Martinez (a football girl at heart) the game of hockey.
My week at #RT17 in Atlanta was so fun, lots of hugs, big smiles, some great food and in the end an incredible experience surrounded by so many who are living their dreams writing words that touch the hearts of readers.
I so look forward to seeing so many again at #RT18 in Reno, and maybe meeting many who were within feet of me but I never seemed to connect with.
I did better than when in Vegas in terms of remembering to snap photos but I did forgot many photos this year too…til next year!
Thank you our sponsors and attending authors
Sponsors
Bags:
Attending Authors: